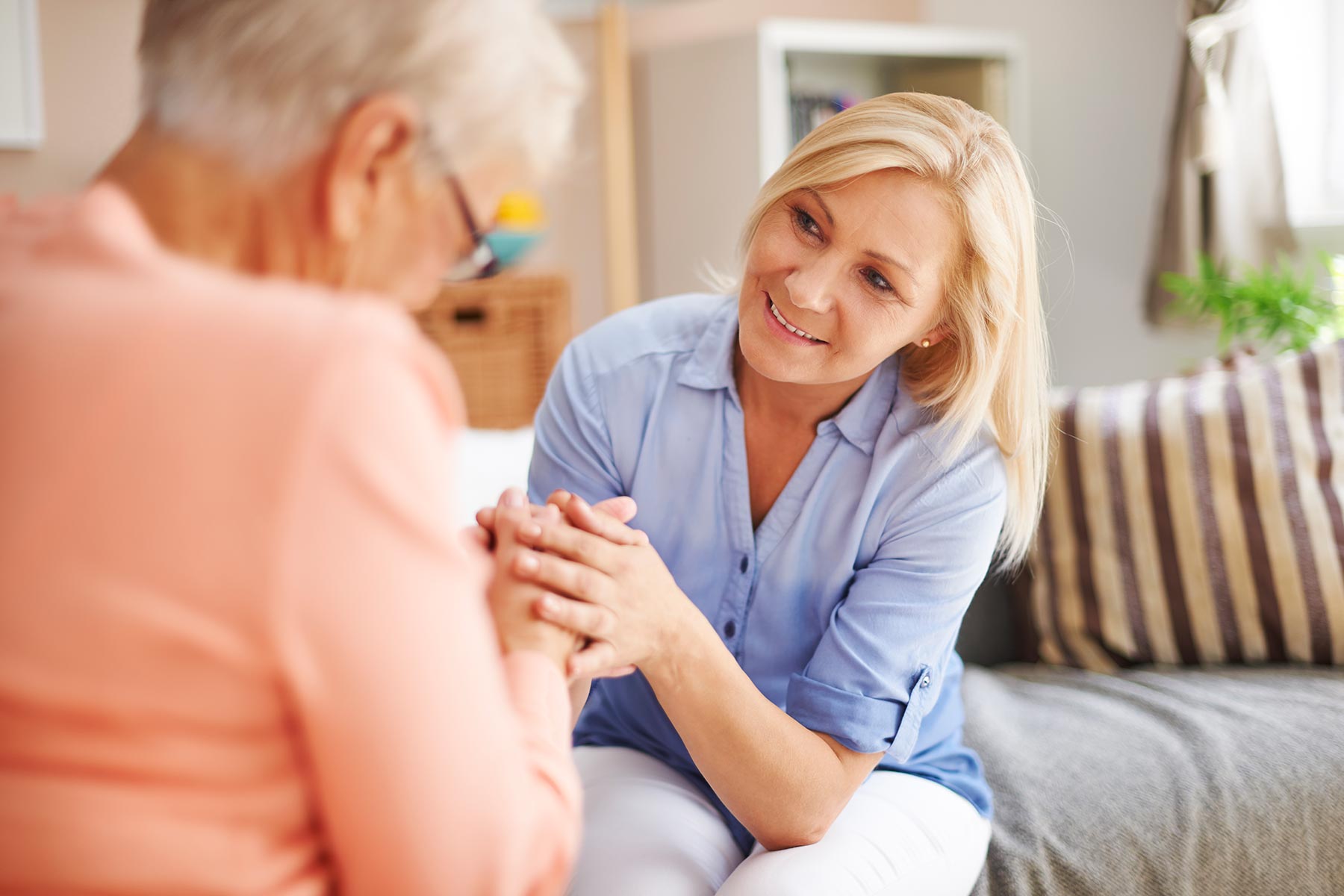 Signs That It's Time for Assisted Living
When parents need more help at home than an adult child can offer, assisted living communities are a welcome solution.
"Helping your parents starts with recognizing a need for more specialized care and support," says Beth Burns, Director of Community Relations. "It is often up to adult children to show their parents how an assisted living community like Artisan at Hudson can improve their health while making them more comfortable, social and relaxed."
Beth Ann advises to start the process by observing your parents' current lifestyle. Then, ask some key questions. "The answers to these questions will help you make a more informed decision about moving a loved one to an assisted living community," she says.
Is it time to move your parents to an assisted living community? Let's see.
Artisan at Hudson recommends considering the following:
When it comes to your parents' current living arrangements, it's important to ask the right questions about their daily lives:
Do they ever get lonely?
What did they eat yesterday?
Do they see friends enough?
Have they let housework and cooking go?
Do they remember to take their medications every day?
When was the last time they bought groceries?
Depending on the answers to those questions, it might be time to consider how your parents' quality of life can be improved by moving to an assisted living facility. At assisted living communities like Artisan, there is never a need to worry about any of these things. The staff takes care of it all, including housekeeping, laundry and maintenance. Three delicious, healthy meals are served per day; residents always have friends nearby; and each day a full calendar of social events and activities is available!
What are your parents' specific needs and preferences?
What kind of lifestyle would benefit them most – a medical or social model?
Do they want to remain as close to home as possible?
What kind of living space do they want or need?
Does the community have a vibrant social schedule?
What kinds of services and amenities are offered?
"For many, Artisan checks all the boxes," says Beth. "We offer a thriving social scene, so for those who want to continue living an active life, we've got you covered. Plus, our great location puts you close to restaurants, shops, boutiques and galleries. Service is a top priority for us – and if that's not enough, we offer the biggest apartments in the area!"
Difficulty with Activities of Daily Living
Have you noticed differences in your parents' daily hygiene? One of the first – and most telltale – signs it may be time for assisted living is poor hygiene. At Artisan, the staff provides respectful support with activities of daily living, including:
Dressing
Bathing
Medication management
Support with activities of daily living often helps residents regain confidence and independence, empowering them to take full advantage of the active lifestyle the community offers.
Assess Socialization Opportunities
Studies show lack of socialization can be detrimental to a senior's overall health and wellness.
Are your parents seeing their friends as often as they used to?
Are they able to go out to social events?
Do they spend most days alone and isolated?
One of the biggest benefits of moving to an assisted living community is the lifestyle. "Not only is there a variety of daily activities to enjoy at Artisan," says Beth, "but there is also always someone to enjoy them with. No one ever has to be alone or lonely at Artisan."
Communication Is Key
It's critical to help your parents understand assisted living and the many benefits it can offer. When choosing a community, understand your parents' needs, and take time to explore what each community has to offer. Remember … when discussing assisted living with your parents, stay positive. While they may not make a decision initially, you will be giving them something to think about – and that's a great start.