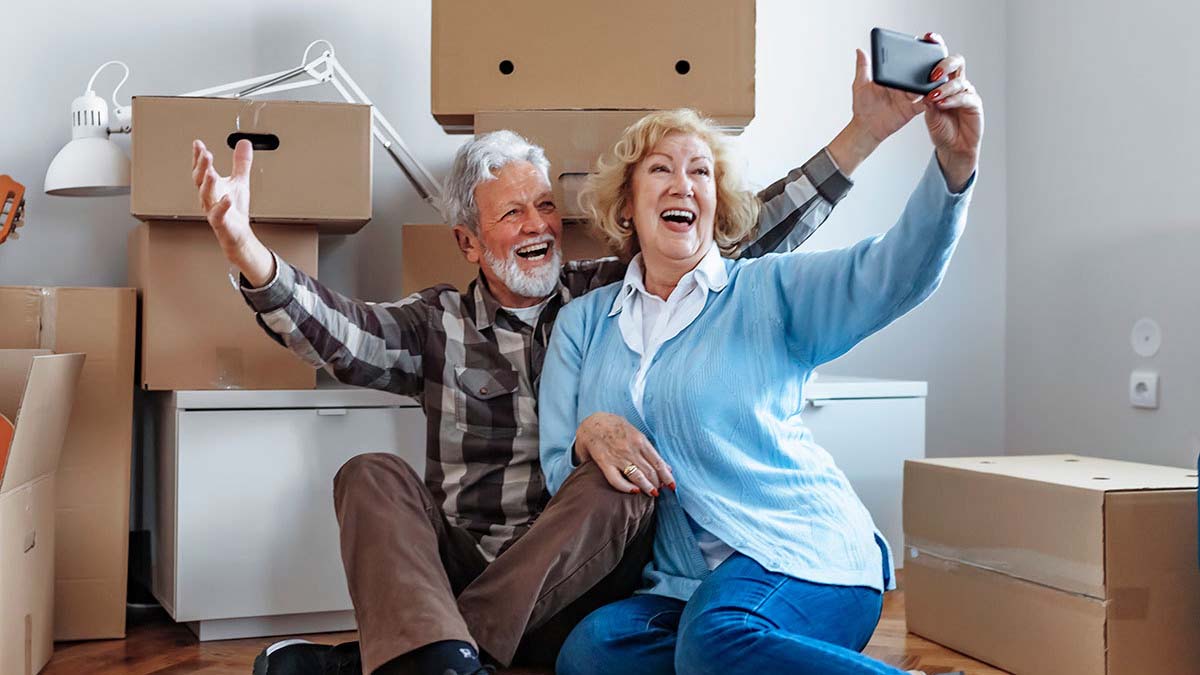 Rightsizing Your Life with Luxury Apartment Living
When it comes to living a lifestyle that you'll love, both before and during retirement, it's important to consider what you're looking for ahead of time. Do you want a more carefree lifestyle where you're free to come and go as you please? Do you desire opportunities to travel, enjoy the arts, and take in new experiences? Do you want to further your expertise and learn something new? Where you decide to live can drastically affect the lifestyle you live, so finding the right community for you is crucial.
Ovation's Director of Customer Experience Saiqua Ferdous says living the lifestyle you desire starts with rightsizing and making room for the experiences and luxury lifestyle you deserve. "At leading luxury apartments, such as Ovation at Riverwalk, older adults can enjoy everything from opportunities to try something new and explore to entertaining friends and family right in their own home," says Saiqua. "Each day in luxury apartment living can hold exactly what you want it to, whenever you want it. Go explore, relax with friends and have a drink, volunteer or visit family, the choice is entirely yours, rightsizing simply helps make it more attainable."
Rightsizing Your Life and Enjoying Luxury Apartment Living
There are a number of reasons older adults may want to rightsize. Some of the top reasons include:
They desire more freedom. Many older adults desire a lifestyle where they won't want to focus on housekeeping, maintenance, yardwork, or even cooking. Those who rightsize and enjoy luxury apartment living at a leading community such as Ovation at Riverwalk experience a lifestyle of freedom each day knowing they don't have to think twice about any household chores. Instead, they have the freedom to live life how they want.
Their current lifestyle isn't flexible. When older adults want to travel, they may want to have someone watch their home, they may have to pay a large assortment of bills or may even be stuck in a long-term contract. Ovation at Riverwalk offers the flexibility to enjoy life on your terms, when you want, how you want. Pick up and travel whenever you desire – your home and belongings will be secure and watched over. Pay one simple fee and be free to leave whenever you desire – we simply want to make your life easier and more convenient.
They want to enjoy new opportunities. Those at Ovation at Riverwalk enjoy new foods, new opportunities to volunteer, enhanced education, new hobbies and more each day. Everything they want is at their fingertips ready for them to enjoy.
What to Do When You Decide to Rightsize
While rightsizing may seem overwhelming, there are a number of ways to make it easier. Consider some of the following suggestions:
Make a list of everything you want. When you decide where you'd like to live, check and see what you'll have room to take with you. Make a list of essentials to pack and make a list of maybes. If you have any questions about rightsizing, talk to the staff at the community, they can help lead you in the right direction.
Go through your home room by room. Talk to family and friends and see if they'd be interested in helping you rightsize. Starting in the morning, make a plan to begin in one room at a time. Toss what you don't want, keep the essentials and create a "maybe" pile.
Decide what you'll pass down, put in storage or toss. For the items you've placed on the "maybe" pile, consider what you'll do with them. Would someone in your family love to have that item? Will it serve you any use in your new home? Is it worth anything? Some older adults decide to pass many items down as heirlooms or sell and donate items. Consignment, yard sales and donations are always good options to consider.
Make a moving day plan. Is your family going to help you move and unpack? Do you need to hire movers? Consider hiring a moving coordinator or talking to the staff at the community to see what resources they have available. Much of the time they want to make the experience as easy as possible while helping you get right to enjoying your new lifestyle. Considering movers can help to make this process easier while ensuring that you don't have to worry about a thing.
At Ovation at Riverwalk, we can help you live the luxury apartment lifestyle you desire. Experience it for yourself with a tour. Call 609-389-9566for information today!
Uncover a New Era in Active Adult Living.
Located in Plainsboro, near the campus of Penn Medicine Princeton Medical Center, Ovation at Riverwalk offers age-restricted living curated by you. As a rental community, active adults can enjoy a lifestyle of artful adventure free from the worries and stress of house ownership, allowing them to focus on living the life they want.
Ovation is a community supporting the desires of today's active adults: sophisticated living featuring stunning interior designs; bright, open apartments; grand community spaces; expansive outdoor living; innovative culinary experiences; and a catalog of interesting programming designed to promote successful aging. Simply put, Ovation is a place you can live the sophisticated, high-end resort lifestyle you want, with the freedom to create a life as individual as you are.