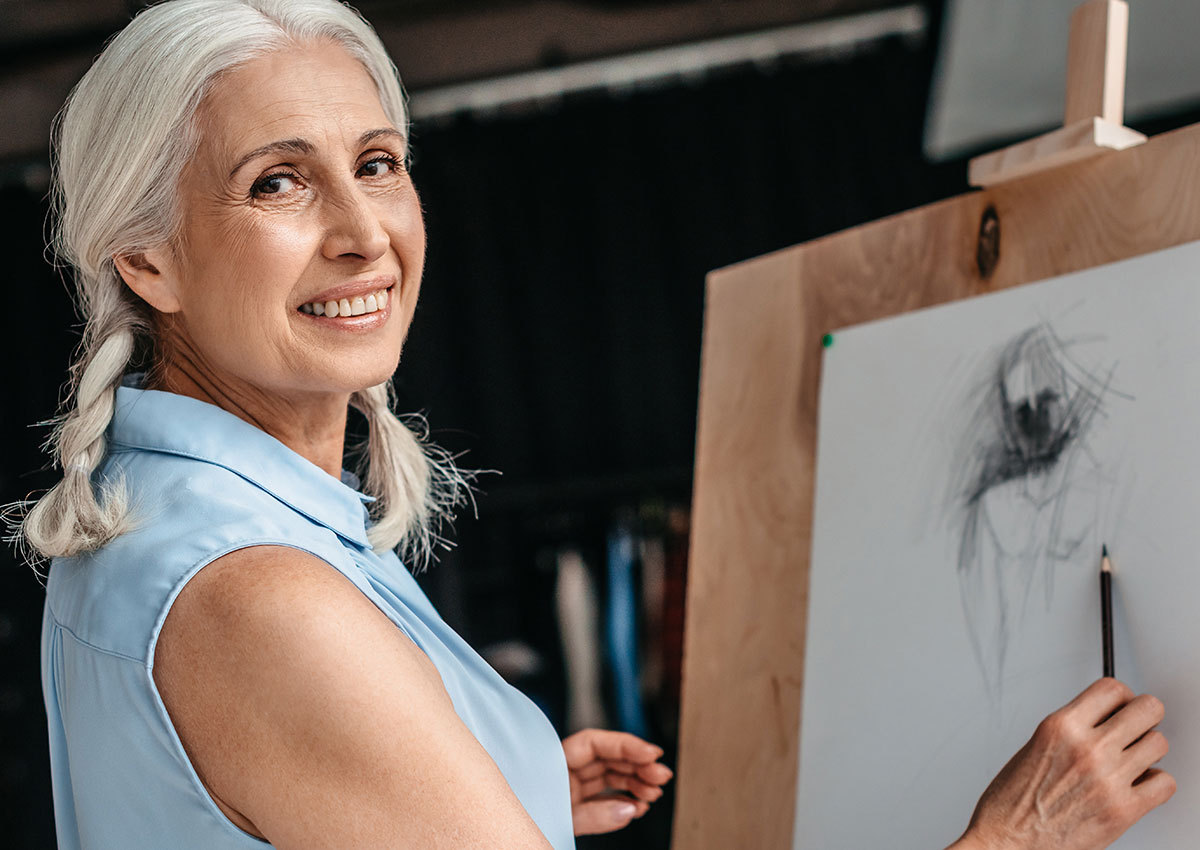 Retiring Early? 3 Benefits of Retiring Early at a Community like Artisan!
Many seniors look forward to retirement and can't enjoy their new lifestyle soon enough. More and more, this means that seniors are retiring early. If you're considering retiring early, and are looking for the right community for you, it's important to consider a number of things to ensure you can enjoy the experience you've been wishing for.
"When it comes to choosing a retirement community, it's crucial to know as much as possible about the community before making a choice," says Beth Burns, Community Relations Associate at Artisan at Hudson, a retirement living community located in Hudson, Massachusetts. "You want to make sure they will offer an array of services, amenities and more to ensure your needs are met, all while experiencing the inspiring, fulfilling and engaging lifestyle you want to experience. Here, we ensure we are meeting the needs of our residents in everything we do. With our service-rich lifestyle, hospitality-driven team and more, we make it easy for residents to enjoy life with ease and convenience. In fact, we want our residents to enjoy all the benefits they've been wanting from retiring early, which means that they define their days, we just provide everything they need to be able to do so."
Benefits of Retiring Early at Artisan at Hudson
If you're considering retiring early, you can enjoy all the advantages at Artisan at Hudson. Consider some of the following benefits and how retiring early can help you maximize them.
You can focus on your passions. At Artisan at Hudson, our residents never stop learning. We believe that staying mentally active is important for active aging, and we also believe that giving our time and talent provides us with purpose and happiness. This often leads our residents to explore our array of programs and activities, to be challenged, explore new ideas, take up new hobbies, teach classes, volunteer and so much more. Here, you can easily follow your inquisitive mind down any path it leads you.
Focusing on health and wellness is easier. We are at the edge of the "aging well" movement, meaning that you can be empowered to explore your passions and create your life as you desire. We encourage our residents to reap the rewards of an active lifestyle by enjoying exercise, sports and more. Enjoy our beautiful campus, walk along the Assabet River Rail Trail, focus on your health and wellness, delight in our delicious and nutritious dining.
We take the worries away from you. Let us provide you with everything you need and want, right outside your door. Enjoy a worry-free lifestyle with support, a convenient rental option, freedom from home maintenance, security and housekeeping and so much more. Here, we take care of all the little details so you can simply enjoy your early retirement and all that it offers you!
Discover more about luxury retirement living and how Artisan at Hudson can help you experience senior living perfected! Call (978) 212-9353 for information today!
Discover an Artfully Crafted Lifestyle
Located in Hudson, Massachusetts, Artisan at Hudson offers distinctive, rental senior living designed to give residents everything they want and need. With the convenience of transportation, multiple dining venues, a fitness center, underground parking and several supportive lifestyles on campus, combined with our empowering programs to enhance well-being and so much more, we can provide you with an artfully crafted retirement lifestyle.
Artisan at Hudson is a community where residents can create their own journey, with more opportunities, more convenience, more choices and even more wow, all in a beautiful, modern setting equipped with everything you need to live well. Think a variety of open floor plans, upgraded appliances and refined finishes along with carefree and worry-free living. It's all within your reach.  Call for information at 978-212-9353