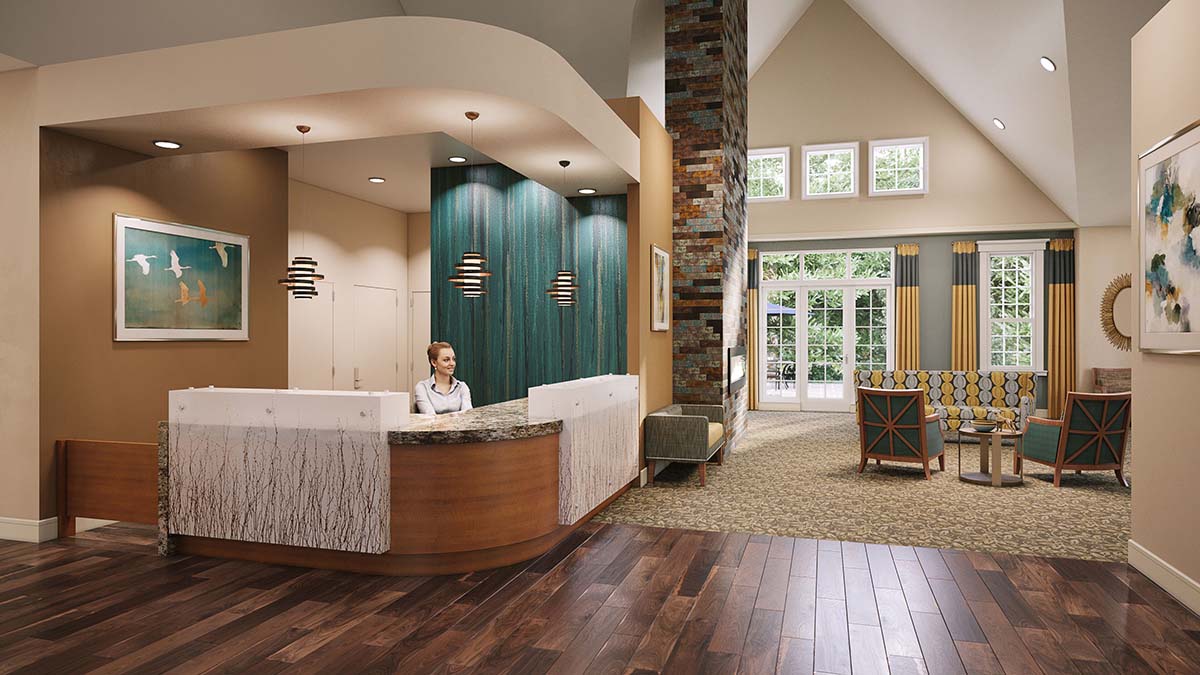 Retirement Living Reimagined: Why It's New, Different and Better
When it comes to retirement living, many people think of cookie-cutter decor, the same old programs and activities, health care if needed from an ever-changing care team and a lifestyle that's just like all the rest, however, at Artisan at Hudson, this is far from the case. Here, our residents live a retirement living lifestyle that's been reimagined to better fit their needs, desires and the lives they've envisioned for themselves.
"At Artisan at Hudson, our residents can simply do as they please. This means that whether they live independently or need some form of care, we can ensure their needs are met while providing them the care, home, and lifestyle they love," says Beth Ann Burns, Director of Community Relations at Artisan at Hudson, a retirement living community located in Hudson, Massachusetts. "No matter what you or your loved one are looking for, each detail of our rental community has been artfully crafted to provide the experience, opportunities and lifestyle you want. Simply put, it's a better senior living experience where you can live life your way."
Uncover Retirement Living That's Reimagined and Artfully Crafted for You
Today's seniors don't simply want to live just as those have in the past. In fact, they aspire to far more than that, and we are more than happy to start providing them with a high standard of living that will far exceed their expectations. Here, each day will be new, different and better.
It's senior living perfected. Seniors should be able to have the freedom to create and define their own culture and lifestyle. We will simply provide the inspiration, expertise, freedom, resources and services that they need to carefully craft their own, distinct lifestyle – complete with choice, flexibility and control. This is far from other communities, where each day is already planned out and formulated by their care team, limiting your choices.
Everything is thoroughly modern. Imagine a unique, boutique-style apartment community instead of institutionalized or simply "homey." Something that much better fits the location. We've created quality living in an energetic, artsy and eclectic place, while also infusing luxury and contemporary chic elements to our architectural design. Unlike many other retirement communities, we can bring a stylish, simplified living experience.
Customize your space. Create your ideal space and make it work for you instead of trying to fit your life into another community's mold. Enjoy upscale and maintenance-free apartments, modern flooring, natural light and your choice of floor plan. Don't settle for other communities when we've broken the norms!
We will take care of all of the details. From fine dining, concierge service, housekeeping, and transportation, we can enhance well-being while elevating each day. Aside from this, you can enjoy a range of vibrant services, amenities and experiences that are unlike many other retirement communities. Experience a range of lectures, concerts, trips and celebrations. Entertain others in the private dining room. Get pampered in the beauty salon and barber shop. Enjoy peace of mind with support and personal assistance available any time.
Enjoy the pursuit of something more. No matter what your desires may be, we can help you meet them. We believe that you should never stop learning, experiencing or enjoying life as you choose, so we ensure you have every option available to you while providing the framework for fully engaged living. Even better, our convenient rental approach makes sure that your freedom is always first, leaving your worries behind.
Discover more about luxury retirement living and how Artisan at Hudson can help you experience senior living perfected! Call 978-212-9353 for information today!
Discover an Artfully Crafted Lifestyle
Located in Hudson, Massachusetts, Artisan at Hudson offers distinctive, rental senior living designed to give residents everything they want and need. With the convenience of transportation, multiple dining venues, a fitness center, underground parking and several supportive lifestyles on campus, combined with our empowering programs to enhance well-being and so much more, we can provide you with an artfully crafted retirement lifestyle.
Artisan at Hudson is a community where residents can create their own journey, with more opportunities, more convenience, more choices and even more wow, all in a beautiful, modern setting equipped with everything you need to live well. Think a variety of open floor plans, upgraded appliances and refined finishes along with carefree and worry-free living. It's all within your reach.
Call for information at 978-212-9353 or visit our website.