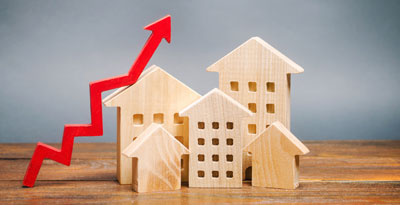 Demand Rises Among Seniors To Rent Rather Than Own
The demand for rental housing is growing in the United States, especially among older adults. They're starting to wonder if they should rent or buy. An increasing number of seniors are settling into rented communities.
Renting is often the most cost-effective option for downsizing. Moreover, residents sign leases for an agreed-upon period of time, which usually ranges from one to five years. These leases are renewable and may include a benevolence clause. The stipulations of rental retirement communities are different from those of homeowning neighborhoods, especially so in senior living.
Keep reading to discover the benefits of renting in a senior living community.
As the population of elderly people continues to grow, the demand for housing for seniors will also increase.
More housing is needed to accommodate an aging population. Senior housing can be built by real estate professionals or acquired from other companies. In the future, seniors will need more comfortable and affordable housing.
Housing for seniors is becoming more affordable as their numbers increase. In addition to avoiding high up-front costs, senior renters don't have to worry about complicated eligibility requirements or complex financial requirements. Seniors with pre-existing medical conditions are interested in the trend of renting rather than owning because they needn't pass a health screening. Furthermore, single seniors who are looking for an independent lifestyle might find that it meets their needs, as well.
Senior living communities like Artisan at Hudson provide a warm and inviting setting that offers lifestyle perks, a full continuum of care and services to make your daily life more comfortable than ever. Renting at Artisan offers provides the ultimate in control. Residents may cancel their lease at any time with 30 days notice.
While the average cost of housing and the cost of senior care varies from location to location, community offerings have much in common. Generally, there are available living options from a more independent lifestyle to those requiring frequent supportive care. Independent living costs are lower than the cost of assisted living, for example. Depending on what other levels of care seniors may need down the road, in a rental community, they have the flexibility to choose whether to age in place or move to another community as their needs change.