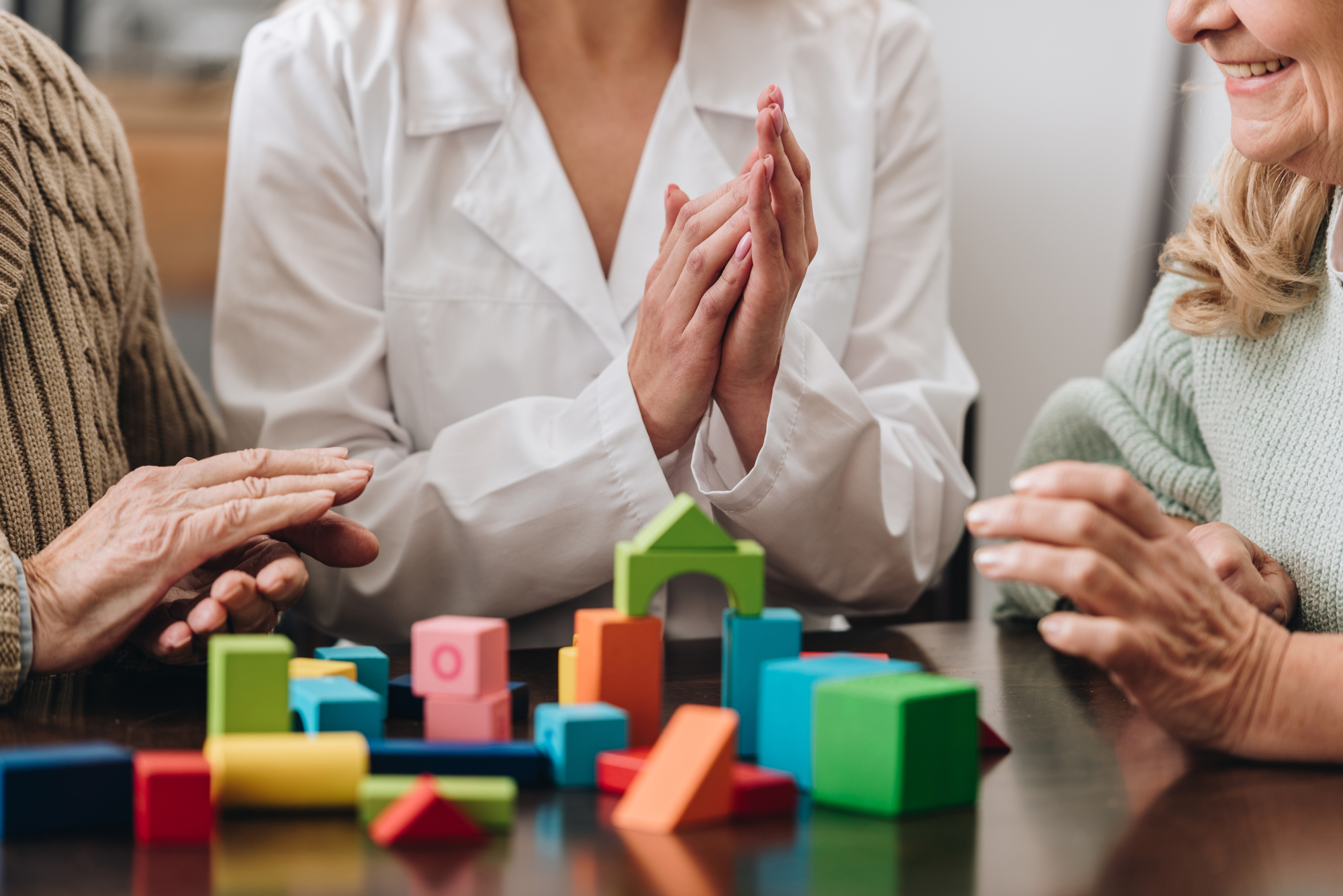 Top Questions To Ask When Choosing A Memory Care Community
Finding the right place for a loved one to live is a big decision, and it's best to get all of your questions answered before committing. We've rounded up an assortment of questions to ask a memory care facility during the decision-making process, covering everything from medical concerns to resident amenities. Hopefully this comprehensive list will relieve some of the pressure when searching for memory care.
One of the most important things to consider when choosing a memory care facility is the available medical care. Memory care facilities typically offer a variety of medical care, including on-site nurses, access to specialists, and medication management. Here are some medical-related questions to ask when considering a memory care facility:
Is there a medical director on staff?
Is a nurse on-site 24/7?
How many nurses are there?
Is there a visiting physician?
What is the facility's approach to medication management?
How do they handle medical emergencies?
How far is the nearest hospital? (And what hospital is it?)
Can residents see their own chosen doctors and specialists, or are they limited to those on staff at the facility?
How often are residents assessed by medical professionals?
What kind of medical services are available? (lab work, x-rays, physical therapy, etc.)
Regarding memory care, the staff is one of the most critical components of any facility. After all, they are the ones who will be working directly with residents on a daily basis. They should be highly trained, patient, and supportive. Here are a few questions you should ask about the staff at a memory care facility:
What is the staff-to-resident ratio? Is it different during the day vs. at night?
How are staff members trained and educated on handling dementia care?
How often do staff members receive ongoing training and education in dementia care?
Are there specialized staff members, such as certified dementia care managers (CDCMs)?
Will the resident be assigned to the same staff members daily, or will they change?
Are staff background checks performed?
Is there a high turnover rate for staff members?
Each memory care community has its own policies and procedures, so it's essential to do your research and find the one that best meets your needs. For example, some facilities may have strict visitor policies, while others are more relaxed. Some facilities offer basic assistance with activities of daily living, while others provide more comprehensive support. These questions will help you decide if the policies best meet the needs of your loved one.
What is the facility's approach to dementia care?
Are there specific guidelines and methods for handling challenging behaviors?
How does the facility handle end-of-life care and decisions?
Are there designated visiting hours for friends and family members?
Is there a pet policy?
Can a resident return to the facility if they leave for an extended time (such as to an outside rehab or hospital)?
Is smoking allowed on the premises?
Pricing for a memory care facility can vary depending on the level of care required and the location. Memory care is generally more expensive than other types of senior living because they provide a higher level of care and more personalized attention. They typically have smaller staff-to-patient ratios and offer various services designed to meet the unique needs of patients with dementia or Alzheimer's. But, of course, it's still important to ask about pricing and what's included.
What is the monthly rate?
Does the price ever increase? If so, how often?
Is the cost all-inclusive, or are there additional charges for meals, activities, etc.?
Does the cost cover meals, activities, and weekly housekeeping?
Are there additional fees for services such as physical therapy?
Are the rooms private or shared? What's the price difference?
Is a deposit required?
Does the facility accept long-term care insurance?
Are there different levels of care available, and if so, what are their corresponding costs?
If a resident's needs change and they require more care, is there an additional fee?
A balanced diet is a fundamental part of a person's overall health, so memory care facilities should offer a variety of nutritious foods that are easy to eat and digest. Here are some questions you should ask about the meals and nutritional plans:
How many meals are provided per day?
Is there a choice of menu options?
Can special dietary needs and preferences be accommodated?
Are family or friends allowed to join residents for meals?
Are snacks available throughout the day?
How does the facility handle food allergies and sensitivities?
You should also inquire about the range of amenities available in the community. While all facilities will provide the basics, many will also offer a variety of recreational and educational activities. For example, some facilities provide music and art therapy, which can benefit residents with dementia. Other amenities may include exercise classes and social events. By considering the most important amenities to you or your loved one, you can narrow your choices and find the perfect memory care facility.
Are there common areas for socializing and activities?
What kind of daily activities are offered? (Ask for a copy of this week's schedule)
Is there an outdoor space for residents to enjoy, such as a garden or walking paths?
Is transportation provided for off-site activities and appointments?
Are there designated activity and exercise rooms or programs?
Do they offer any wellness programs?
Are transportation services available for outings and appointments?
Are the rooms furnished?
It's also crucial to take into account the individual's needs. While all residents will require some level of assistance with activities of daily living, each person will have their own unique set of needs. For example, some residents may need help with grooming and dressing, while others may need more assistance with meals or medication. It's vital to choose a facility that can meet the specific needs of your loved one. Here are some questions to ask a memory care facility:
What is the average age and level of functioning for residents at this facility?
How does the facility handle new admissions and transitions?
Is there an assessment given before admission?
What kind of assistance do the residents get?
How are special needs handled, like diabetes care?
How does the facility handle financial responsibilities, such as paying bills and managing money?
If you're considering a memory care facility for a loved one, safety and security are probably top concerns. Here are a few questions to ask when evaluating a facility's safety and security measures:
What security measures are in place?
Are there any locked areas or units?
Is there staff on-site 24 hours a day?
How does the facility handle emergencies, such as a fire or natural disaster?
Are there handrails, emergency call buttons, and other safety features in the rooms and common areas?
Do they perform regular safety checks?
If you're considering a memory care facility for your loved one, consider The 501 at Mattison Estate. We understand that this is a difficult decision, and we're happy to answer any questions you may have. We want to ensure you have all the information you need to make the best choice for your family. We offer a wide range of services tailored to each individual's needs, and our staff is passionate about providing quality care.
Contact us for more information or to schedule a tour.