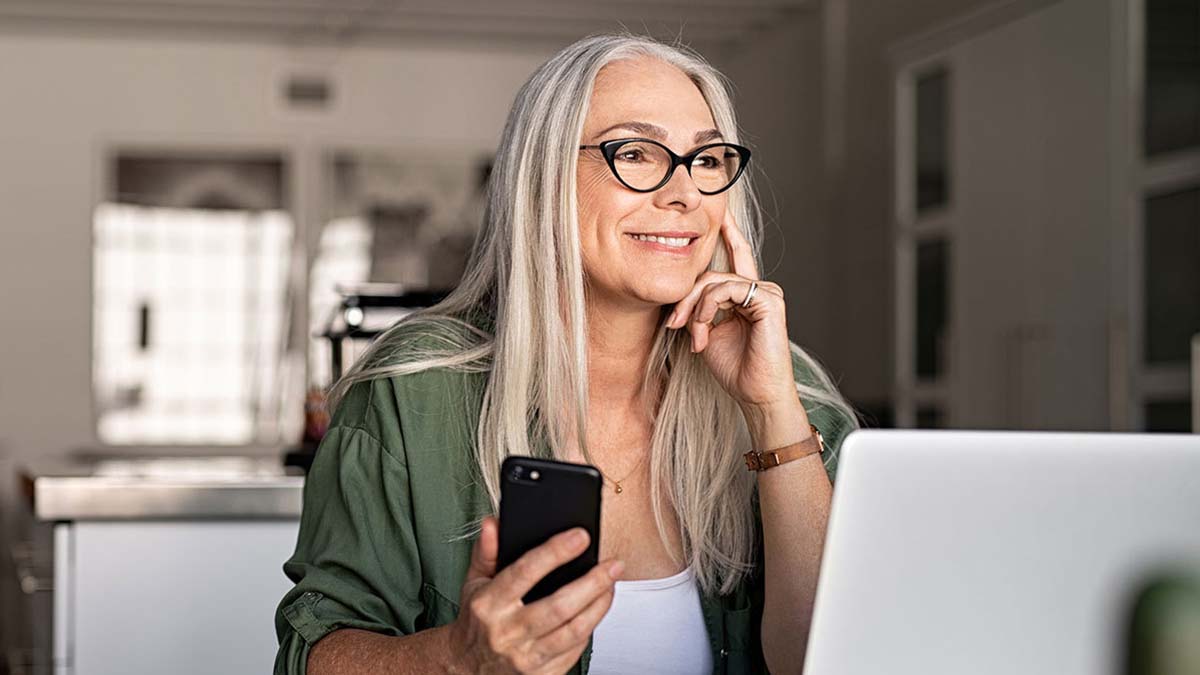 Preparing to Sell Your House
With the rise of everything that's going on in the world, it's clear that having a plan for the future is always a good idea. Whether you're preparing for an emergency or your retirement, a set plan can take a lot of weight off your shoulders. In light of COVID-19, many are exploring what their lives are going to look like in the aftermath. Will they have a better plan in place? Stock up on their essentials so next time they are better prepared? Or will they decide to take their current lifestyle and trade it in for something far more carefree? Unsurprisingly, many older adults are looking for ways to enjoy the life they love, free from any worries or stresses.
"People are deciding that selling their house and moving to a rental community such as Ovation at Riverwalk is the best next step in their journey," says Ovation at Riverwalk's Director of Community Relations, Terry Bereheiko. "In fact, that makes sense. Here, they can enjoy an elevated lifestyle offering luxury rental apartments, first class amenities, high-touch services, culinary delights and a concierge staff, all without a buy-in fee. It takes their current lifestyle and rises above it to offer everything they've wanted and then some. They can enjoy the peace of mind of having everything they want just outside their door, including meals, opportunities to connect and a host of other advantages. Whatever they want, we can get for them, without them needing to go out or waste their time. It simply makes life easier and more carefree."
Selling Your House to Elevate Your Lifestyle
To help get you started on your journey to living an elevated lifestyle at Ovation at Riverwalk, here are just a few of the ways you can prepare your houses for sale so that you are ready when the market is ready!
Take this time to get on top of the biggest trends. Now is the perfect time to research what the trends are for those buying new houses. Will your kitchen need to be revamped? What about your bathroom? Knowing what may need to be done can help you to plan and prepare – perhaps even helping you to make an online order so you can start some of the fun projects yourself!
Take on some smaller improvement projects. If you'd like to try your hand at some easier jobs, or have a passion for decorating, try to do some of these things ahead of time. Paint your powder room, do a refresh on your laundry room, hang some new art or decorate a console table. It's a great way to get creative, pass the time and ensure your house is at its best for selling.
Search for new decor. Scour Pinterest or other magazines for items you think would help your house shine. Shop for some of them now, see what some of the local small businesses have to offer on their social media and make the most out of your time to plan.
Make a list. When it comes to things you can't do on your own, or simply don't want to do yourself, make a list for when you can hire someone to do them for you. Consider talking to some businesses and gathering some quotes until work can resume and see what ideas they may have.
Clean up your yard and decorate your patio. Not only can this get you some much-needed sunshine, but it can be a good way to get additional exercise while checking items off your list. Consider trimming your hedges, hiring a local landscaper and seeing how you can style your outdoor spaces to maximize your curb appeal.
When it comes time to make a move and sell your house, simply contact our team. We would be happy to help you on your path to living the lifestyle you desire and deserve.
Discover more about our luxury Active Adult Living and how we can provide you with the lifestyle you aspire to. Call 609-389-9566 for information today!
Uncover a New Era in Active Adult Living.
Located in Plainsboro, near the campus of Penn Medicine Princeton Medical Center, Ovation at Riverwalk offers age-restricted living curated by you. As a rental community, active adults can enjoy a lifestyle of artful adventure free from the worries and stress of house ownership, allowing them to focus on living the life they want.
Ovation is a community supporting the desires of today's active adults: sophisticated living featuring stunning interior designs; bright, open apartments; grand community spaces; expansive outdoor living; innovative culinary experiences; and a catalog of interesting programming that dares you to explore. Simply put, Ovation is a place where you can live the sophisticated, high-end resort lifestyle you want, with the freedom to create a life as individual as you are.