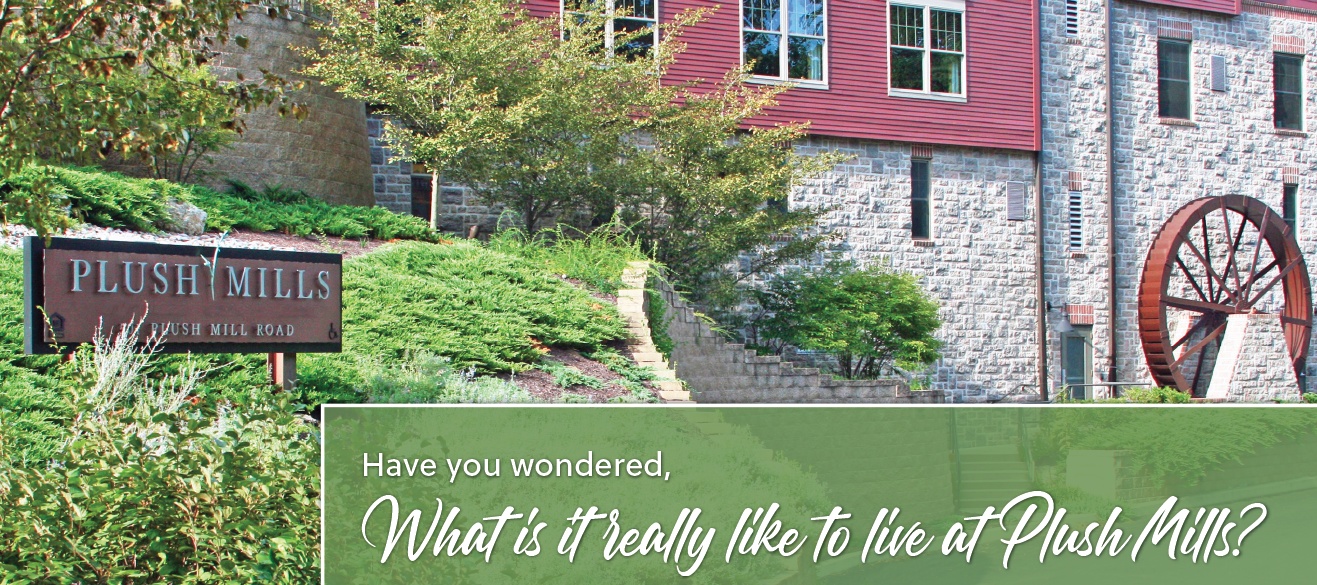 Plush Mills Open House Tour
Have you ever wondered: What is it really like to live at Plush Mills?
Find out now! Plush Mills residents will host visitors in their own apartments at a special Open House Tour.
Meet in the Pub for refreshments, then take advantage of this unique opportunity to tour the community, including several lovely apartments.
THURSDAY, MAY 26 | 2-4 PM
Fill out the form below to reserve your spot or call 610-690-1630.
Plush Mills RSVP Form
* indicates a required field