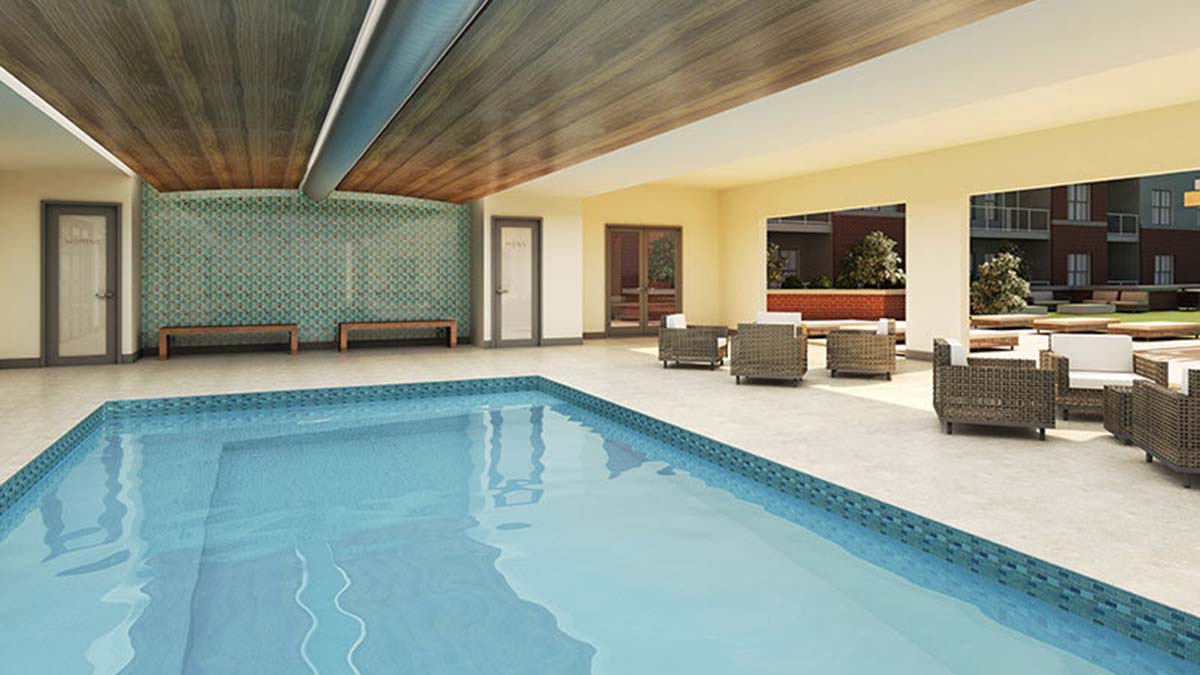 Ovation-Worthy Services and Amenities
Exceeding Your Expectations with Ovation-Worthy Services and Amenities
Ovation at Riverwalk is a unique experience where older adults can enjoy a new era in Active Adult Living. At Ovation at Riverwalk, residents expect a lifestyle that focuses on freedom, choice and convenience, and Ovation at Riverwalk delivers. With an array of upscale amenities, high-touch services and exciting programs, older adults can curate the lifestyle they desire and spend their days as they please.
Ovation at Riverwalk's Director of Community Relations, Michele Schreck, says, "We understand that older adults don't want to sacrifice the lifestyle they are accustomed to, and why should they? Their lives should include the excitement of new adventures, the conveniences that a prime location provides, and the hospitality and upscale amenities they deserve. We enable successful aging and believe that with our unrivaled services and amenities, we can exceed expectations while providing the luxury rental lifestyle they desire."
Discover Ovation-Worthy Services and Amenities
At Ovation at Riverwalk, older adults can enjoy artful adventure and a concierge lifestyle. Here are just a few of the Ovation-worthy services and amenities that our residents can take advantage of and enjoy each day:
Concierge and Porter Services. Our concierge and porter are here to make your days easier. We are experts at removing hassles!
Home Services. At Ovation at Riverwalk, you can say goodbye to the stress of house ownership. We do the work for you so you can explore whatever you desire. We can take care of everything from housekeeping to landscaping to maintenance. We take over the to-do list.
24/7 Security. Enjoy total peace of mind. You, your apartment and your belongings are safe thanks to 24-hour security, seven days a week. At Ovation at Riverwalk, just close your door and go, knowing everything is safe and secure.
An Array of Dining Locations and Choices. Not everyone has the same tastes or desires. When it comes to dining, we keep this in mind while providing innovative dining that features the latest trends in nutrition and culinary arts. Choose one of our multiple eateries, from casual dining in our piano bar to upscale dining in a more formal setting, there's always something to meet your tastes and mood.
Climate-Controlled Parking and Scheduled Transportation. Bring your car or opt for scheduled transportation, so you don't need to worry about driving. One thing is for sure, your car will be secure and safe from the elements in our climate-controlled parking garage.
Discover more about our luxury Active Adult Living and how we can provide you with the lifestyle you aspire to.
Call 609-389-9566 for information today!
Uncover a New Era in Active Adult Living.
Located in Plainsboro, near the campus of Penn Medicine Princeton Medical Center, Ovation at Riverwalk offers age-restricted living curated by you. As a rental community, active adults can enjoy a lifestyle of artful adventure free from the worries and stress of house ownership allowing them to focus on living the life they want.
Ovation is a community supporting the desires of today's active adults: sophisticated living featuring stunning interior designs; bright, open apartments; grand community spaces; expansive outdoor living; innovative culinary experiences; and a catalog of interesting programming that dares you to explore. Simply put, Ovation is a place you can live the sophisticated, high-end resort lifestyle you want, with the freedom to create a life as individual as you are.