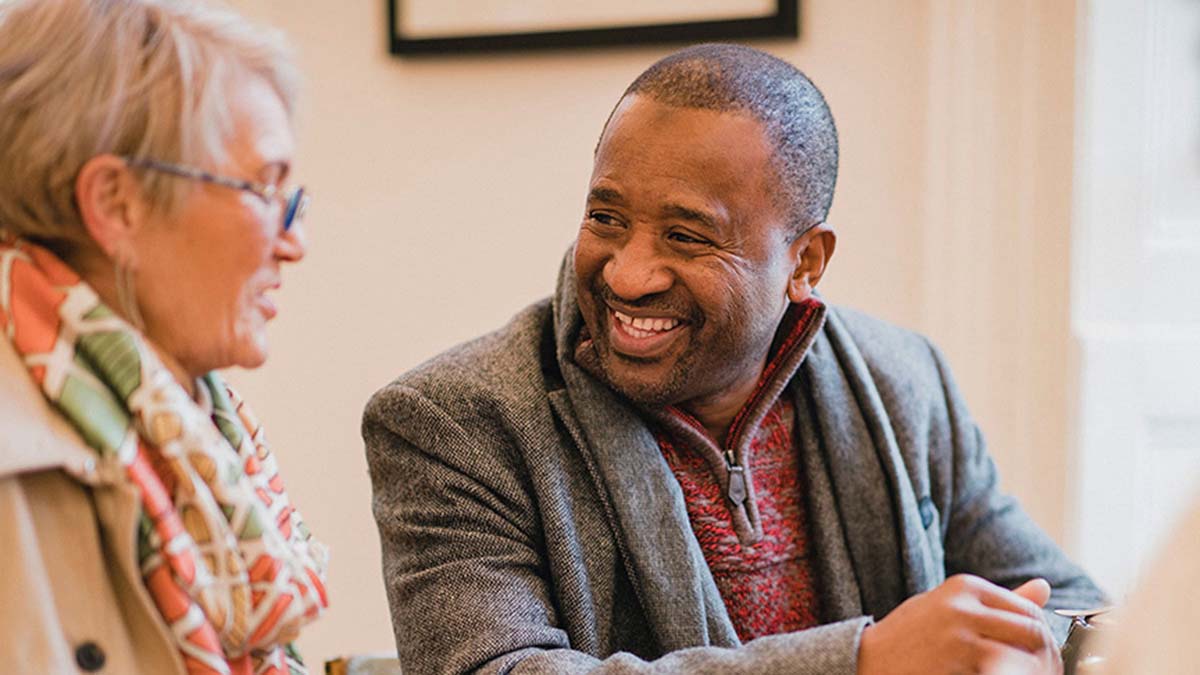 Ovation-Worthy Living: 5 Reasons #YouBelongHere
At Ovation at Riverwalk, you never have to wonder how you'll fit into our lifestyle, because we fit our lifestyle around you. From your tastes and preferences to your routines, passions and more, you belong each day, however you define it. Choose how you spend your days, live the life you've dreamed of, continue your travels and exploration, the choices are all yours.
According to Ovation at Riverwalk's Director of Community Relations, Michele Schreck, Ovation at Riverwalk will provide the perfect opportunity for residents to enjoy everything they love while living life their way. "From engaging lectures, fantastic dining, and a concierge services, residents can enjoy a life of ease while they experience the life they love," she states. Director of Community Relations, Daisy Newson concurs, "Every day, residents know that they belong in a lifestyle tailored just to them."
5 Reasons You Belong Here
We Know Your Preferences and Desires. From knowing just how you like your coffee and cocktails to understanding how you want to spend your days and how we can enrich your life, Ovation at Riverwalk is where you belong. Our concierge anticipates your tastes and preferences, our hospitality team offers you an array of services and amenities, our chef knows what meals make your palate soar. It's just how we make your days better than the rest.
You Can Enjoy a Calming Sanctuary. Here, you can unwind while enjoying wellness and fitness that includes an array of spa services, personal fitness classes, yoga, meditation and so much more. It's where you can focus on yourself, your health and your future.
Our Lifestyle Is Unparalleled. From dynamic programming, social, cultural, recreational, culinary and fitness opportunities to service and hospitality as well as a highly desired location, we provide luxury, service and a prime location to enhance your life and wellness.
It's Truly Next-Level Service. With a variety of dining venues, menu choices, piano bar and lounge as well as a concierge who ensures you enjoy experiential living, you can enjoy what we call just another day at Ovation!
Social Opportunities Abound. From engaging programming and activities to outings, lifelong learning and mentorship opportunities, residents can connect with others and enjoy the company of an array of individuals.
When you move to Ovation at Riverwalk, you will experience the lifestyle where you belong, with an engaging experience and peace of mind. To learn more, contact us today!
Discover more about our luxury Active Adult Living and how we can provide you with the lifestyle you aspire to. Call 609-389-9566 for information today!
Uncover a New Era in Active Adult Living.
Located in Plainsboro, near the campus of Penn Medicine Princeton Medical Center, Ovation at Riverwalk offers age-restricted living curated by you. As a rental community, active adults can enjoy a lifestyle of artful adventure free from the worries and stress of house ownership, allowing them to focus on living the life they want.
Ovation is a community supporting the desires of today's active adults: sophisticated living featuring stunning interior designs; bright, open apartments; grand community spaces; expansive outdoor living; innovative culinary experiences; and a catalog of interesting programming that dares you to explore. Simply put, Ovation is a place you can live the sophisticated, high-end resort lifestyle you want, with the freedom to create a life as individual as you are.
It's 55+ plus a whole lot more!
Call for information at 609-389-9566 or visit our website.