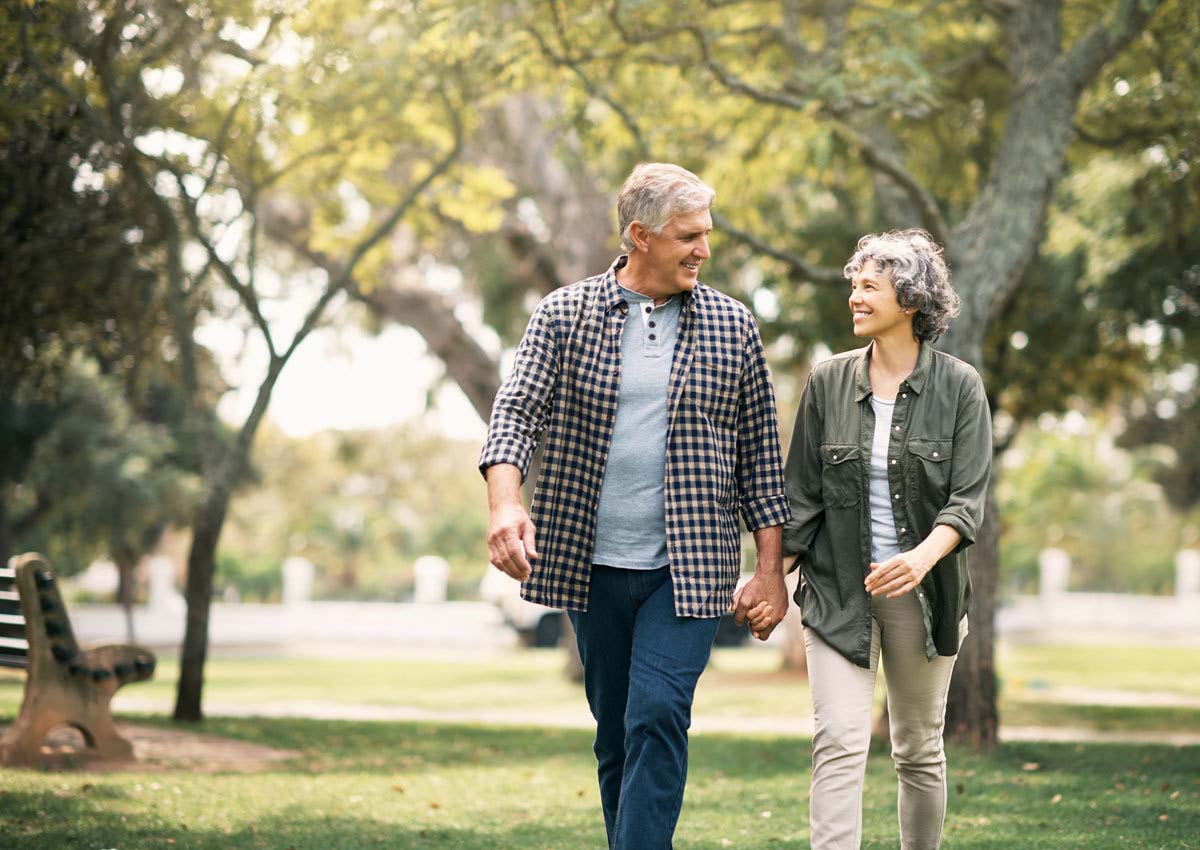 Out with the Old! Why Many Older Adults Choose a New Senior Living Community
For today's seniors, moving to a retirement community is a chance to say, "out with the old and in with the new!" After all, it is a new chapter in their lives, and that often means a big change in order to better match their new lifestyle, plans, dreams and goals.
"Many of today's seniors choose to move into a senior living community so they can fully enjoy this stage of life while also having peace of mind," says Beth Burns, Community Relations Associate at Artisan at Hudson. "What today's older adults are looking for, though, can be much different than what's on offer at older communities that were built thirty, twenty or even ten years ago."
The baby boomers – the current wave of retirees and seniors – were movers and shakers in their youth and are continuing to shake things up in their golden years. "Senior living communities are becoming more and more savvy when it comes to attracting Boomers," says Beth. "You can especially see this in newly built senior living communities like Artisan at Hudson. Since today's aging adults want and demand more from this time of life than any other generation, new construction has to be highly enticing in order to convince seniors to move there."
In other words, these new senior living communities? They're not your grandma's senior living communities.
"Artisan at Hudson promotes a lifestyle where you do you, whether you live independently or need supportive care," says Beth. "Every single detail of our new boutique rental community has been carefully curated to ensure you experience the lifestyle you want. It's new. It's different. It's a better senior living experience."
Why are so many of today's seniors saying out with the old and in with the new when it comes to senior living communities? Here are just some of a few of the benefits that new construction can offer:
A location that's convenient and gorgeous.
Think about some of those older senior living communities. They're probably located near senior-centric conveniences like a highway, hospital or medical center. That means they end up looking, well, a little sad and sterile. There may be just one large building without a lot of green space nearby. Not exactly a place that inspires you to live your best life.
By contrast, Artisan at Hudson's beautifully landscaped eight-acre campus sits on the Assabet River Rail Trail and is located close to everything older adults want as well as need. Sure, the community is located near well-traveled roads, but the size of our campus means that you can feel like you're at your own private resort. It's the beautiful privacy you want, plus the convenience of being near local shops, restaurants, malls and, yes, medical centers.
A lifestyle designed and tailored to you.
What do you want out of this stage of your life? Today's senior living communities are letting you take the driver's seat when it comes to activities, events and even your lifestyle. Want to spend a relaxing morning sipping chai on your personal balcony? Hike along the Assabet River Rail Trail? Join friends for a lively meal on- or off-campus? All of these options and more?
Today's communities are a little bit like a five-star resort in that your time is yours … because all the details are taken care of. Many communities feature all-day dining with restaurants that rival the best Michelin-star establishments (with chefs in residence to boot). And if you don't like the activities or events that are being offered? The staff will learn what it is you want and then make that opportunity happen for you.
A community designed with the most up-to-date standards possible.
Many seniors want to move to a new senior living community for the same reason that people want to move into a newly constructed home. It's new! Not only does that mean new fixtures, appliances, carpet and everything else, but it also means everything is constructed to have the highest level of safety standards as well as state-of-the-art features. New communities will meet the most up-to-date building codes and construction guidelines. Oftentimes, the buildings are energy-efficient. Even the little things, like having USB chargers available in the rooms alongside electrical outlets, can mean a lot when you're moving into a new place.
Plus, tastes change throughout the years – case in point: shag carpeting and avocado-colored appliances. A new community better reflects the time we're in now and the lifestyle you're looking for now instead of being stuck in the past. (Which is something today's seniors definitely are not into.)
"A brand-new community like Artisan at Hudson offers a lifestyle of freedom, flexibility, choice and control and, frankly, a little more of everything," says Beth. "It means programming, amenities and a staff of professionals that's second to none. Whether you need more or want more, our brand-new community has got you covered. We're ready for today's seniors and we can't wait to exceed your expectations."
Discover a Specially Curated Lifestyle
Located in Hudson, Massachusetts, Artisan at Hudson offers distinctive, rental senior living designed to give residents everything they want and need. With the convenience of transportation, multiple dining venues, a fitness center, underground parking and several supportive lifestyles on campus, combined with our empowering programs to enhance well-being and so much more, we can provide you with a specially curated retirement lifestyle.
Artisan at Hudson is a community where residents can create their own journey, with more opportunities, more convenience, more choices and even more wow, all in a beautiful, modern setting equipped with everything you need to live well. Think a variety of open floor plans, upgraded appliances and refined finishes along with carefree and worry-free living. It's all within your reach.
To schedule your visit call (978) 212-9353 or contact us below.