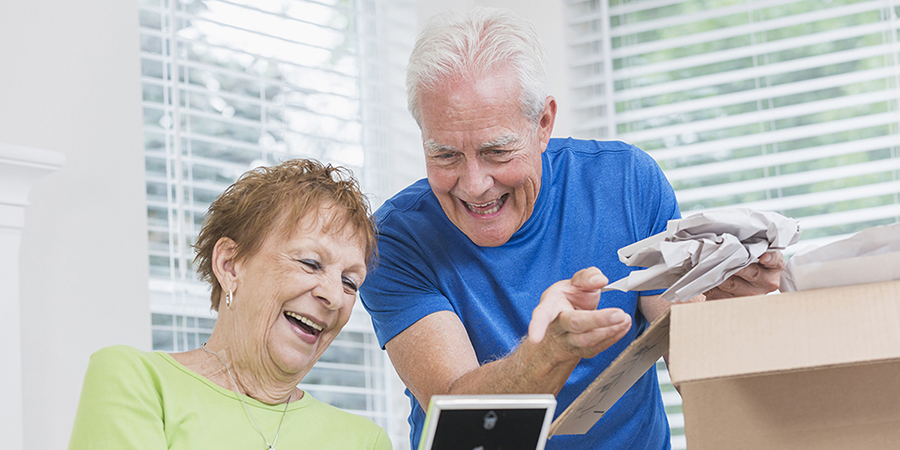 Making Senior Living Downsizing Easy in the New Year
According to the AARP, nearly two-thirds of seniors take joy in thinking of visits from family and friends. As the new year approaches, it's critical to focus on ways to make holidays easier.
The downsizing process is one way to do this. If you're considering moving into a new senior living community, smaller space, organization and method are crucial to streamlining a downsize.
Read on to explore some of the best ways to scale down in the new year and begin the next chapter of your life.

Start Small
Whether you're planning a move into independent living or something involving more care, downsizing is a critical process for making sure your new home meets your needs.
You should start small by organizing, sorting and labeling items, from the very small, such as craft supplies or heirlooms, to the very large, such as furniture. Box up what needs to be secured or padded and label other items with painter's tape for their future locations.
Start Downsizing Early
Remember that you might be moving into a smaller home, meaning you'll need to do some reorganizing. Downsizing, properly done, can help you feel refreshed and ready for the next chapter of your live. Start preparing as early as you can by following the process for starting small.
Be sure to arrange and sort possessions in order of importance. Sometimes it's overwhelming to go through your belongs and asking for help from loved ones can make all the difference.
Focus on One Room at a Time
A good practice is to focus on one room at a time and take enough time to sort through items. You are bound to experience emotional attachment while working through a lifetime of memories, so make sure to take your time.
Donate or Gift Items
For any possessions that you don't want, label or place them in a "to-be-donated" box. Or better yet, pass on cherished items to friends, families or neighbors who can use them.
These are a few ways to make downsizing a bit more uncomplicated. You may have to consult senior move managers or other family members who have moved their loved ones. It's important to see which amenities a given community offers and give yourselves enough time to downsize before the move. At a community like Artisan at Hudson, our on-site team can help you with whatever you may need.
Come See How You Can Live Your Best Life
Discover an Artfully Curated Lifestyle
Located in Hudson, Massachusetts, Artisan at Hudson offers distinctive rental senior living designed to give residents everything they want and need. With the convenience of transportation, multiple dining venues, a fitness center, underground parking and several supportive lifestyles on campus, combined with our empowering programs to enhance well-being and so much more, we can provide you with an artfully curated retirement lifestyle.
Artisan at Hudson is a community where residents can create their own journey, with more opportunities, more convenience, more choices and even more wow, all in a beautiful, modern setting equipped with everything you need to live well. Think a variety of open floor plans, upgraded appliances and refined finishes along with carefree and worry-free living. It's all within your reach.