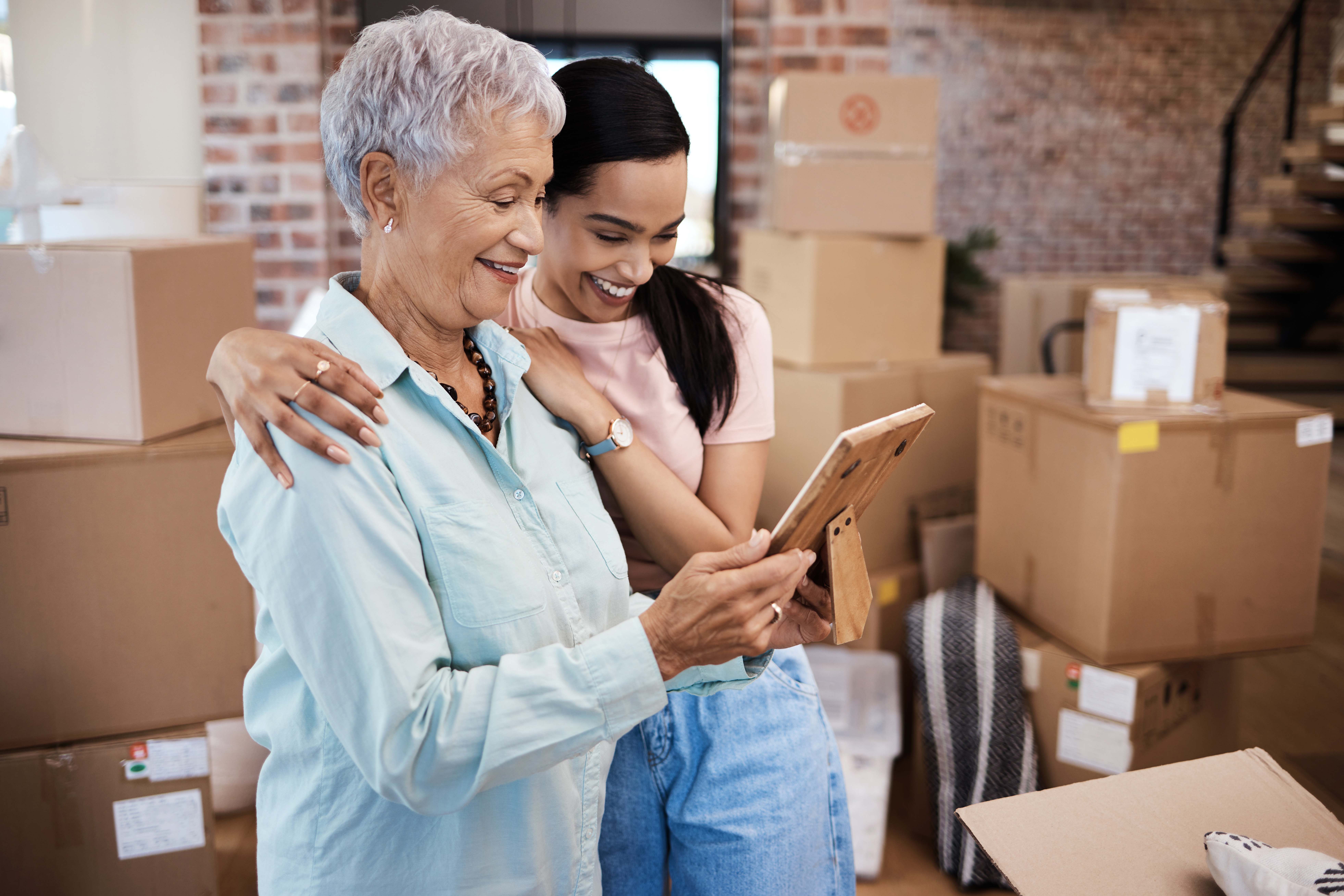 Moving a Parent During the Holidays
Most of us tend to think of summer as the ideal time to move. But for those considering moving an aging parent or loved one to a senior living community in the Hudson area, the holiday season is becoming an increasingly popular time to make the move.
"The holidays are a time when families come together," says Beth Burns, Community Relations Director of Artisan at Hudson. "Families who haven't seen each other in a while often notice drastic differences in their loved one's health."
Seeing a loved one struggle is concerning for adult children. For many, it's hard to admit that their parent may no longer be able to remain safely at home. Many may not be sure when the time is right – or where to turn.
How To Know It's Time To Consider Senior or Assisted Living
When considering a move, the resource website aging.com. says six common signs are:
Isolation: When seniors are isolated, they aren't participating in hobbies or socializing with family and friends. Isolation can result in serious conditions such as:
Depression: The lack of community causes seniors to become depressed, which is correlated with diseases, such as dementia and heart disease.
Unhealthy Habits: Isolated seniors develop bad health habits, including unhealthy eating, drinking, smoking and medication mismanagement.
Mortality: Simply put, isolation is directly related to seniors' mortality rate.
Poor Hygiene: Look for signs of infrequent bathing and laundry, unkempt hair, dirty nails and a bad odor. Sometimes older adults are afraid to bathe without assistance as an alarming number of falls happen in the bathroom.
Health Decline and Frailty: As seniors age, they often require more medical attention and often need help with managing daily medical care and medication management.
Falls: If your loved one has fallen and has had trouble getting up more than once, it's a sign of more falls to come. Nearly one-third of seniors fall at least once a year.
Managing Finances: Many aging seniors have less of an ability to keep up with their financial responsibilities. Diseases that affect cognition (like dementia) decrease the ability to think abstractly. This can lead to difficulties when managing bills and finances.
A Messy House: A common warning sign is an untidy living space. Clutter puts your loved one at a higher risk of falling. Check the refrigerator. Families often find their loved one does not have access to healthy, nutritious foods.
Why Visiting and Moving During the Holidays Makes Sense
Beth acknowledges that touring an assisted living or independent senior living community may be the last thing families want to do but says visiting – and moving to – a senior living community during the holiday season makes good sense.
Festive Atmosphere
The winter holiday season adds inviting warmth to a senior community, and the holiday cheer is infectious – this tends to ease some of the anxiety.
Events and Activities
Your loved one might like to join in on some of the activities that senior communities offer during the holidays. Ask if there is a menorah lighting or holiday concert to enjoy. Check if there are holiday craft classes or a holiday social you can attend. Attending an event or activity gives everyone a chance to see how the residents interact with each other and how the staff handles larger groups.
Happiness All Around
Since the holiday season is a cheery time for most, people are often more friendly. New friendships can make the idea of moving to a new place seem more inviting. Seeing the family atmosphere that comes with the festivities can also help.
Move-in Incentives
Many communities offer end-of-year incentives to new residents who move in during the month of December. They may offer a period of discounted rent, a rent freeze or other cost cuts.
If you are interested in setting up a tour at Artisan at Hudson during the holidays or at any time, we're happy to help. Call us at​ (978) 212-9353.
Discover an Artfully Curated Lifestyle
Located in Hudson, Massachusetts, Artisan at Hudson offers distinctive rental senior living designed to give residents everything they want and need.
With the convenience of transportation, multiple dining venues, a fitness center, underground parking and several supportive lifestyles on campus, combined with our empowering programs to enhance well-being and so much more, we can provide you with an artfully curated retirement lifestyle.
Artisan at Hudson is a community where residents can create their own journey, with more opportunities, more convenience, more choices and even more wow, all in a beautiful, modern setting equipped with everything you need to live well. Think a variety of open floor plans, upgraded appliances and refined finishes along with carefree and worry-free living. It's all within your reach.