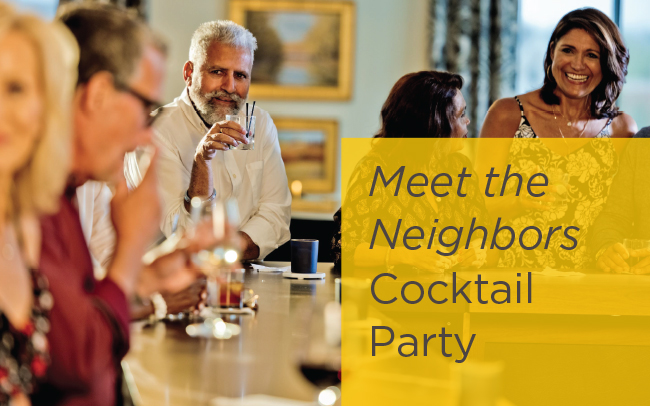 Meet the Neighbors
Ovation is the Princeton area's newest and most exciting 55+ community. Come raise a toast to our Grand Opening!
Thursday, October 7 | 5:30 – 7:30 PM
Delicious cocktails + imaginative food + great company = a fabulous party! Don't miss it.
Fill out the form below to RSVP. Reservations are limited.
Meet the Neighbors Cocktail Party - Ovation at Riverwalk
* indicates a required field