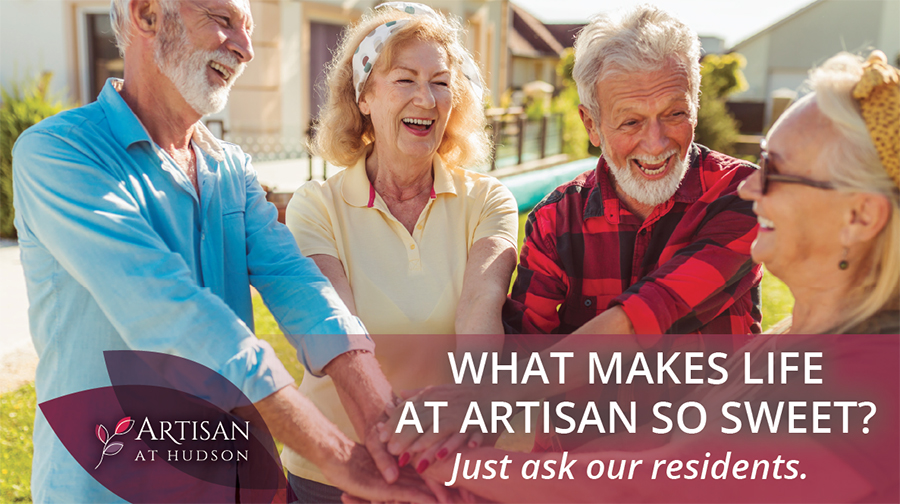 Meet the Residents at Artisan at Hudson
Don't just imagine what life could be like at Artisan; see for yourself. Hear residents' stories, ask questions about the day-to-day lifestyle, and find out what makes every day at Artisan so sweet.
We'll then send you on your way with a tasty treat. Community Relations Directors Beth Ann Burns and John Merry will be on hand to answer questions and lead tours.
THURSDAY, APRIL 21 | 3 TO 5 PM
Fill out the form below to RSVP.
Artisan RSVP Form
* indicates a required field