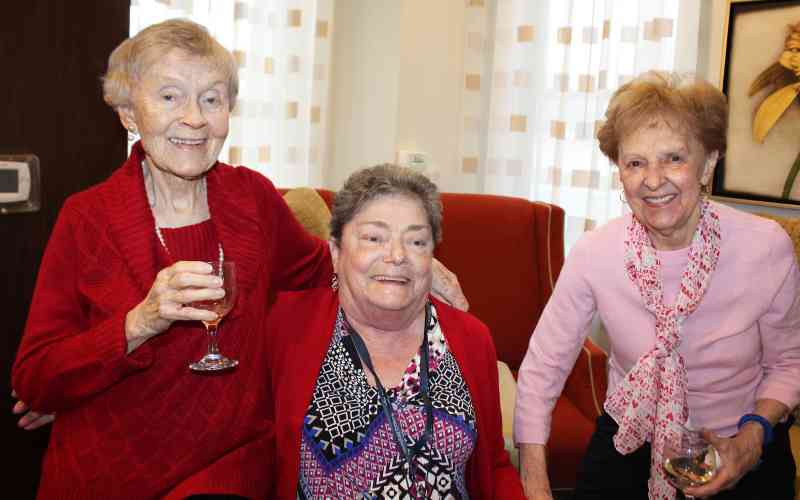 Love is Always in the Air
We began our day-long celebration of love and friendship with heart-shaped strawberry cream cheese french toast and ended it with a lobster and filet mignon dinner (kudos to the dining staff!).
Everyone should have flowers on Valentine's day! We created more than 20 gorgeous arrangements and sprinkled them throughout the community for all to enjoy.
Our Heart Day Happy Hour featured a special Cupid's Arrow cocktail (aka Strawberry Daiquiri). DJ Stuart got us up on the dance floor by playing our current fave – Bruno Mars.