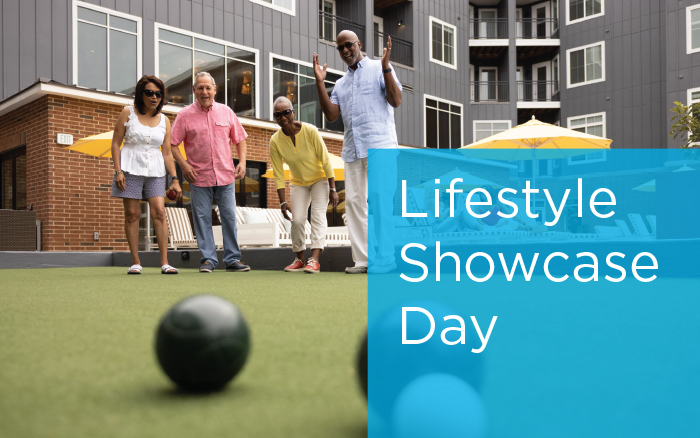 Lifestyle Showcase Day
Day 1 of our two-day Grand Opening Celebration focuses on Ovation's lifestyle.
FRIDAY, OCTOBER 22 | Come anytime: 10 AM – 8 PM | Tours and refreshments all day!
In our Fitness Studio, our friends at Princeton Fitness & Wellness will take over: Zumba Gold with Donna at 10:00, Bollywood Dance with Jay at 1:00, and STIX with Art at 3:00.
Starting at 11:00, in the Sports Sim Lounge, test your golf skills, get a swing assessment, and enjoy a dog with the works from our gourmet hot dog bar.
In the Courtyard, join a pick-up game of bocce, corn hole, or ping pong all day.
Have Happy Hour in the courtyard from 4:00 to 6:00.
In 2nd Home Kitchen, our demonstration kitchen dining venue, Chef Kyle will prepare his fabulous Cacio e Pepe at 5:30 and 6:30.
View our Grand Opening Day 2 schedule here.
Lifestyle Showcase Day - Ovation at Riverwalk
* indicates a required field