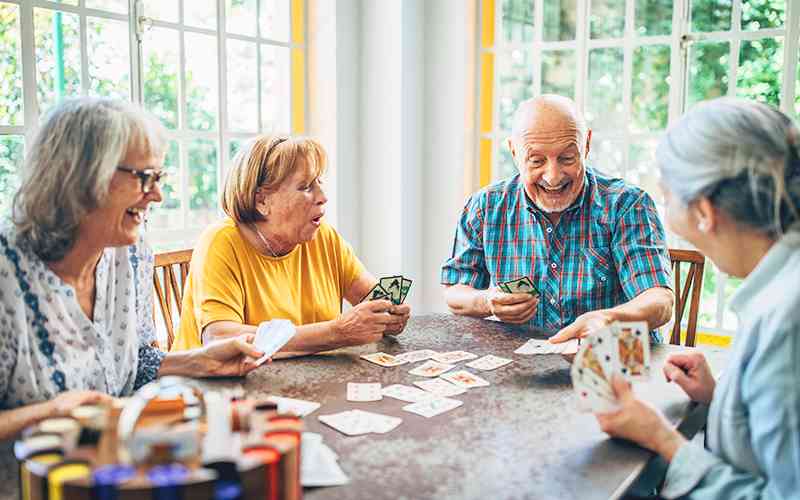 Is Supportive Living Right for Me?
Spring is a natural time to reflect and make plans for positive changes in our lives. Here's some food for thought…
Is Supportive Living Right for Me?
The answer may be as simple as 1, 2, 3.
Friendship – Isolation poses risks to our physical and mental health. Whether we live alone or with a spouse, sometimes our social circle becomes so small as we age that our world can feel pretty lonely. Television and phone calls are weak substitutes for meaningful activity and socializing with friends.
Daylesford Crossing Offers: Engagement with Neighbors & Staff | Full Calendar of Dynamic Programming
Support – Daily tasks – like dressing, bathing, cooking, cleaning, managing medications and appointments – become more difficult, or even impossible, to accomplish on our own. Instead of directing our lives, we are robbed of our independence by having to rely upon friends and family for favors or hire hourly help.
Daylesford Crossing Offers: 24/7 Care | Restaurant-style Dining | Housekeeping | Transportation
Safety – Falls and other emergencies are compounded when no one is right there to respond. Aspects of our house become hazards.
Daylesford Crossing Offers: Purpose-built Environment | Emergency Call Pendants | Regular Check-ins
You've already made an excellent decisions about living in the right place at the right time in life. Maintain your high standards as you consider supportive living. Whether you're thinking about a near-term move or planning for your future, having a plan keeps you in control. Let's start a conversation. Call us at 610-640-4000 or complete the form below.