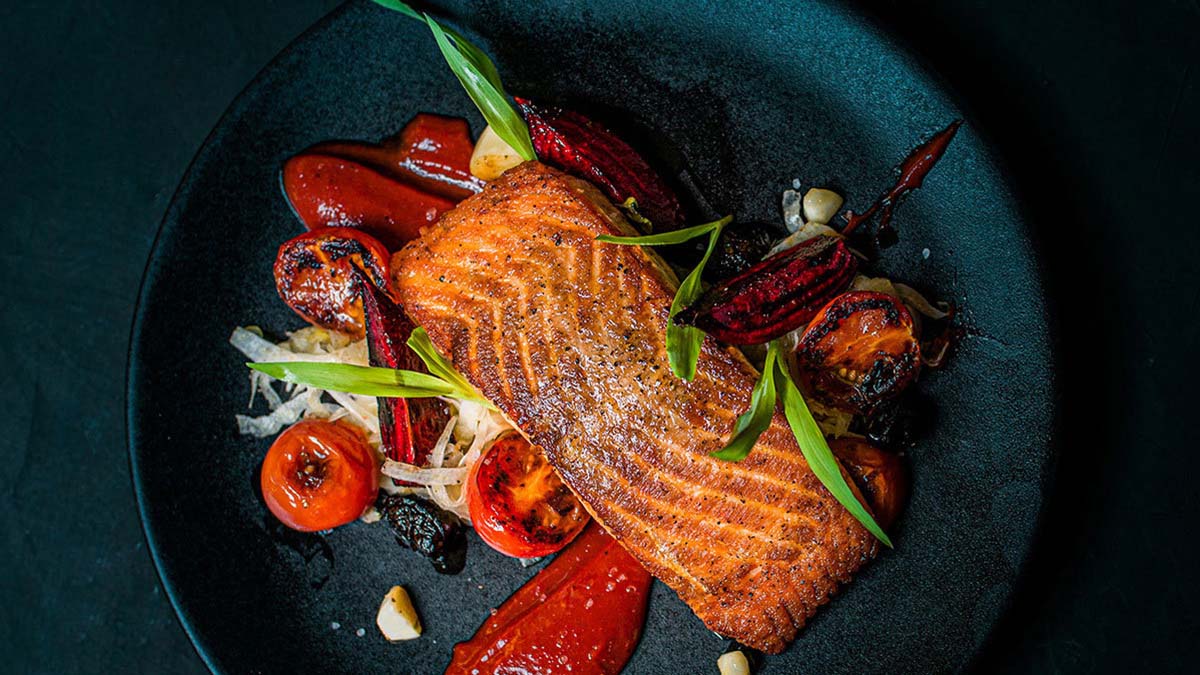 How We Rise Above Other 55+ Communities
At Ovation at Riverwalk, we've created a community that you have to see to believe. Here, we're elevating Active 55+ Living to new heights with impeccable services, unparalleled amenities, a staff that's at your service and so much more – all while providing residents with a carefree rental lifestyle.
According to Ovation at Riverwalk's Director of Community Relations, Daisy Newson, people are expecting a 55+ lifestyle that caters to their wants, desires and more. "Here, our residents want to experience the best of what life has to offer each day. From the freedom to do as they please in a community that's truly different to luxury, hospitality and so much more, we are able to elevate life each day," she says. "Everything our residents could want is well within reach, provided by a team of professionals ready to meet their wishes. They can spend their days as they choose while enjoying everything they want and then some. This is just one of the many ways we stand out above the rest."
Ovation at Riverwalk: Rising Above 55+ Communities
Residents who experience life at Ovation at Riverwalk enjoy everything there is to offer each day. Get an inside look at how we rise above other 55+ communities!
High-Rise Living with Luxury. Ovation at Riverwalk is located in one of New Jersey's most desired locations and offers some of the most stunning interior designs, community spaces, outdoor living and more. In fact, we offer everything you'll want to manifest all of your lavish house aspirations.
Rental Apartments Providing Freedom. Here, you can simply rent your apartment, allowing you to enjoy the thoughtful design, details and the people that set Ovation at Riverwalk apart. With resourceful innovations, a vibrant community and more, Ovation was made for living a lifestyle complete with freedom. Even better, we will take care of all the maintenance, security and more for you. When you want to go, just pick up and go. Your apartment will be safe and secure while you're away.
Unsurpassed Amenities. Ovation at Riverwalk offers a number of frills that aren't offered at other 55+ communities. Enjoy time in our sports lounge and try out our innovative golf simulator, work out with the latest fitness equipment or try the newest class at our fitness center and yoga studio, enjoy delicious fine wines and gourmet chef-cooked meals in an array of locations and so much more.
An Elevated Lifestyle and Living. Each day feels like a well-deserved vacation. In fact, it's more than just a place to live, it's a place to try new things, meet new people and experience the meaning of true community! All of this ties together to create an elevated, Ovation-Worthy Lifestyle.
We are at your service. With a concierge staff that is deeply focused on hospitality, you can enjoy living in luxury. Our concierge lifestyle includes housekeeping and porter service, around-the-clock concierge services and so much more. Simply put, it won't take long before you don't remember how you lived any other way.
Discover more about our luxury Active Adult Living and how we can provide you with the lifestyle you aspire to. Call 609-389-9566 for information today!
Uncover a New Era in Active Adult Living.
Located in Plainsboro, near the campus of Penn Medicine Princeton Medical Center, Ovation at Riverwalk offers age-restricted living curated by you. As a rental community, active adults can enjoy a lifestyle of artful adventure free from the worries and stress of house ownership, allowing them to focus on living the life they want.
Ovation is a community supporting the desires of today's active adults: sophisticated living featuring stunning interior designs; bright, open apartments; grand community spaces; expansive outdoor living; innovative culinary experiences; and a catalog of interesting programming that dares you to explore. Simply put, Ovation is a place where you can live the sophisticated, high-end resort lifestyle you want, with the freedom to create a life as individual as you are.