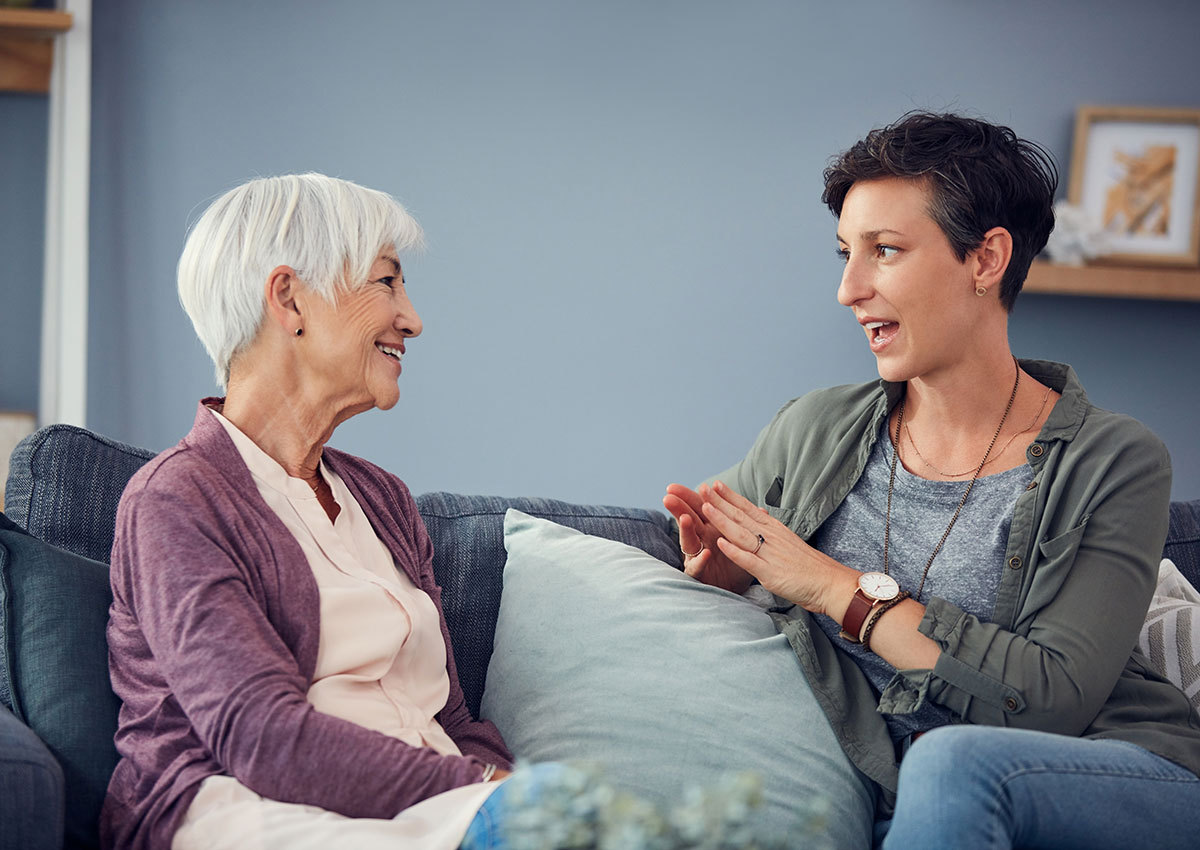 How to Support Your Aging Parents in Their Move into Retirement Living
As seniors age, many of them prefer to find a lifestyle that provides them with engaging days, abundant amenities, access to care and more in order to provide peace of mind and worry-free living. This often leads many seniors to retirement living communities. When the time comes to consider making the move into retirement living, many seniors are more than ready, but their adult children may not be as sure of what comes next. Fortunately, we are here to help.
"We're seeing more and more that aging parents are choosing retirement living long before it's needed for care purposes," says Beth Burns, Community Relations Associate of Artisan at Hudson, a retirement living community located in Hudson, Massachusetts. "This often allows their adult children to either breathe a sigh of relief as they don't need to worry about their loved ones or it can cause them to become anxious of what's to come and unsure of how to help their aging parent throughout this process. There is actually an array of ways to get involved in your parent's move, from assisting them in the beginning of their journey and helping to make the move, to supporting them through their move-in day and settling in. With involvement from everyone, a positive attitude and a brand-new, engaging lifestyle on the horizon, supporting your aging parent is not only simple, but fun and exciting."
Supporting Aging Parents Throughout Their Move into Retirement Living
At Artisan at Hudson, we encourage children to get involved in their aging parent's move. If your loved one is considering a move, or is getting ready to move in, try some of the following tips to ensure you're supporting them in the best way possible.
Help them search for their perfect community for them. One of the best ways you can help a loved one during their move to retirement living is to lend a hand with researching! Whether you look up communities, research their offerings, go on visits with them or help them access and take a virtual tour, you can help take stress off their mind and replace it with excitement. If your loved one is having trouble distinguishing what they want in a retirement living community, help them to make a checklist of what is most important to them, what amenities they want and how they would like to enjoy their retirement years. This can often help when making the final decision of where to move to.
Assist with packing. Downsizing and packing for the move are often one of the most painstaking parts of the whole process. Help support them by talking to team members at the community they choose and seeing what they will need to bring along. Then, proceed to make a list of everything they will need, detail what items they may want and help them to package it all together. If they are left with many items in their house, assist them in finding places for them to take their unwanted things, take them there for them, or host a yard sale so they can make additional money to purchase new items for their space! During this time, it can also help to hire someone to move their items or you can simply assist them in moving yourself.
Unpack and decorate with them. Many aging parents find that decorating is one of their favorite parts of moving. You can help support your loved one in their move by going shopping with them to purchase new items to fit their style and theme, helping them unpack all of their belongings and helping get them all settled in.
Keep in touch. After your loved one moves, it's crucial to keep in touch. Talk to them often, schedule times to video chat, talk to team members to see how they are doing if you don't want to bother them and make sure to visit! There are plenty of things for not only you and your parents to do, but ways to involve the grandchildren! Talk to their care team to learn more about what programs are available, take an afternoon and explore the surrounding town, see what events are happening throughout the community and enjoy knowing your loved one is safe, happy and living an artfully crafted lifestyle!
For more information about how to support your loved one's move to a retirement living community, contact the team at Artisan at Hudson today. We would be happy to supply you with more tips, advice and proven techniques to make their journey as smooth and enjoyable as possible!
Discover more about luxury retirement living and how Artisan at Hudson can help you experience retirement living perfected! Call (978) 212-9353 for information today!
Discover an Artfully Crafted Lifestyle
Located in Hudson, Massachusetts, Artisan at Hudson offers distinctive, rental senior living designed to give residents everything they want and need. With the convenience of transportation, multiple dining venues, a fitness center, underground parking and several supportive lifestyles on campus, combined with our empowering programs to enhance well-being and so much more, we can provide you with an artfully crafted retirement lifestyle.
Artisan at Hudson is a community where residents can create their own journey, with more opportunities, more convenience, more choices and even more wow, all in a beautiful, modern setting equipped with everything you need to live well. Think a variety of open floor plans, upgraded appliances and refined finishes along with carefree and worry-free living. It's all within your reach.