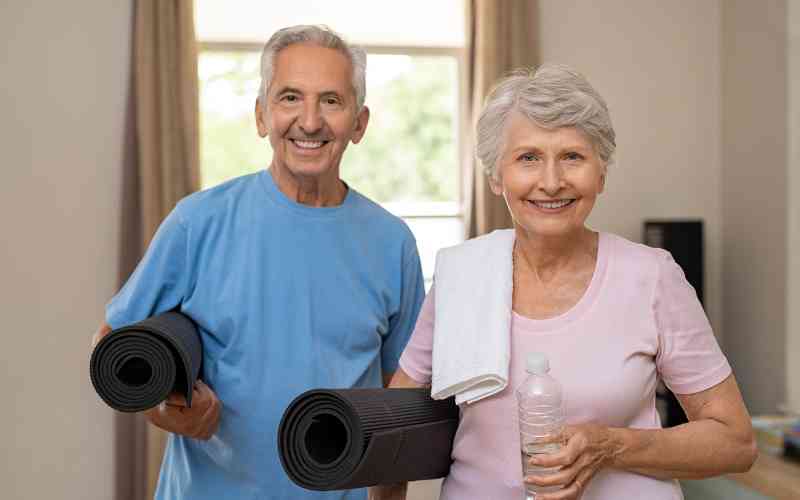 How To Gain Confidence After Recovery From A Fall
Experiencing an injury resulting from a fall can be a highly traumatic experience. Any type of fall is frightening, and the road to recovery can seem long and intimidating. Studies show that 1 in 4 people over the age of 65 will experience some type of fall in their lifetime. Fortunately, guidelines are available to help improve confidence and speed recovery.
Acknowledge Fear or Apprehension
There's no doubt that a fall can be a shock. It may seem like it came out of nowhere, and it is normal to feel concerned or frightened that it will happen again. Before jumping right back into regular daily activities, it can be helpful to acknowledge that something traumatic has occurred and to give yourself permission to take some time. A fall often comes with pain, a hospital stay and reduced independence, so it's completely normal to be fearful that it may happen again.
Remove Obstacles
Beyond removing emotional obstacles, it's important to clear the living space of physical obstacles and trip hazards. Sometimes a fall occurs from contact with an object that's not supposed to be there such as an electrical cord, a seasonal decorative item or a pet toy. Keeping your living space clutter-free is one of the best ways to avoid a second fall. Once you're out and about again, be aware of your surroundings. Accidents often occur when there is uneven ground, for example a raised brick or tree root on a walking path or an unpainted curb in a parking lot. Be aware of distractions too – trips can occur when you are looking elsewhere. For safety and to rebuild confidence, it can be helpful to be with someone on any outings – especially soon after a fall.
Invest in Accessibility Aids
No one relishes the idea of utilizing a walking aid such as a cane, scooter or walker, but they can be extremely helpful for enabling mobility and providing extra stability. Other suggestions to ensure a safer environment include installing grab bars in the toilet and shower area, no-slip mats in high-traffic areas, and keeping the living area well maintained. Seniors who live alone may benefit from investing in a medical alert device, in order to get help quickly in an emergency situation.
Start Exercising
Once your doctor gives the "all clear" to begin moving around again, start or resume a regular exercise program and stick to it. Regular exercise can help strengthen muscles, improve balance and keep bones healthy and strong. It can also boost confidence and help stave off other health issues that could lead to falls. Activities such as yoga, water aerobics or walking can go a long way to improve overall health and speed recovery after a fall.
Be Patient
A positive attitude is one of the best assets for a speedy recovery, but be sure to take it slow and be patient with yourself. Know that you will recover and get your life back again. Here are some additional tips:
Invest in good-quality, non-slip athletic shoes.
Try to resume your normal routine as soon as your doctor gives clearance.
Work closely with your doctor during your recovery.
Try deep breathing when you experience feelings of apprehension.
At Daylesford Crossing, we believe that a supportive community is a key component of ongoing wellness. Our Restorative Stays program provides physical therapy and other healthcare services in combination with cruise ship type amenities. Schedule a tour today to learn more about our senior living community and injury recovery treatment plans.
At Daylesford Crossing, we believe that a supportive community is a key component for ongoing wellness. Our Move for Life program targets strength, mobility and balance; the key areas that support an independent lifestyle. Our Restorative Stay program gets you back on your feet to real recovery after a hospital or rehab stay. Schedule a tour today to learn more about our supportive living and memory care community.