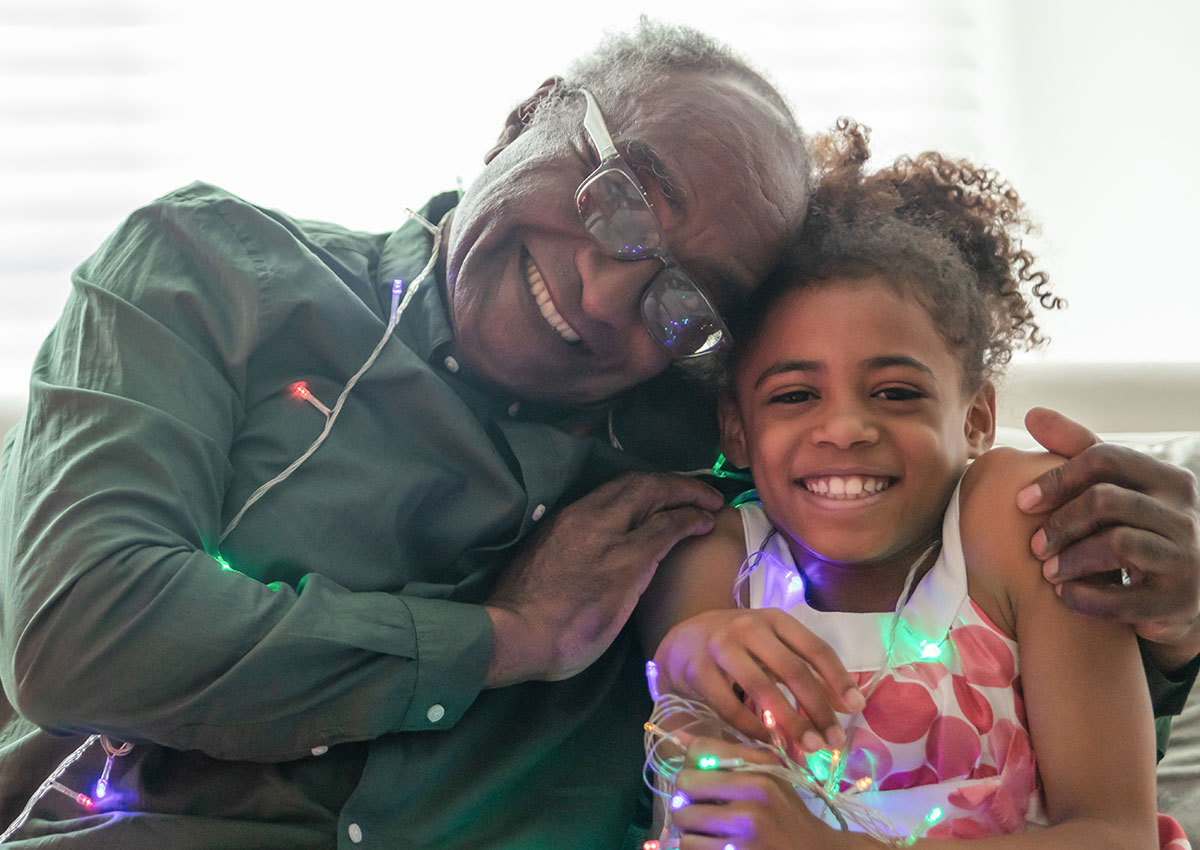 How to Adapt Holiday Traditions in Retirement
The holidays are a season meant for connecting with loved ones and enjoying your time together. Delicious meals are prepared, gifts are given, and festive gatherings spread plenty of holiday cheer. When one is retired, however, there may be some fear about how the season will change. Fortunately, holiday traditions can be adapted to fit both you as well as your family's needs, while still being the merry and joyous holiday you love.
According to Beth Ann Burns, Director of Community Relations at Artisan at Hudson, a retirement living community in Hudson, Massachusetts, the holidays can be an exciting time full of things to do, or they may be simpler than before, filled with more quality time. Either way, treasured memories are created, enjoyed and cherished for years to come. "We make it easy for families and those within our community to thoroughly enjoy the holidays," she states. "There is an array of programs to enjoy with friends or family, exciting things happening in the community and, of course, the peace of mind of security if you should choose to travel! Whatever your desires are for the holidays, there is an option for you!"
Adapting Holiday Traditions in Retirement
Retirement offers the opportunity for an even brighter, merrier, and more pleasurable holiday season. Here are just a few ways to adapt the holidays to help ensure you and your family have the best holiday season possible.
Be meaningful. Whether your family is visiting you for the holidays or you choose to travel, the holidays are often the only time entire families truly come together throughout the year. Cherish this quality time with your loved ones and make your focus on making lasting memories with those you love if you are unable to participate in certain traditions this year. Think 'the reason behind the season', religiously or simply the festive spirit of the holidays, and let that serve from which traditions you find most meaningful.
Consider your travel plans. If traveling great distances is a struggle, consider hosting your family and friends at your retirement community. There are many local alternatives to grandiose family traditions. Instead of hours in the car to see a giant tree lit up in a large city, see if your local library or community center is having a similar tree lighting ceremony. Host your family dinner in the private dining room and have it catered by the community. Enjoy an array of programming with your grandchildren. There are often new things to do and try for those of all ages – you never know, they could even become new traditions!
Think about keeping things simple so you can focus on what matters most. Often the holiday season becomes linked with the idea of overindulgence and excess. Instead of going all out when decorating, consider keeping your decorations simple and decisive and only putting up those decorations which you most enjoy. In fact, think about making it a family affair and having your family help. Make some cookies, decorate to the sound of holiday music and enjoy the company of those you love.
Accept change as okay. Just because a tradition is adapted, or hosted in a new location, doesn't mean it's a bad thing! Each family has slightly changed holiday traditions and festivities to adapt to a new family dynamic – a new child or a marriage for instance. If you fear that living in a retirement community will put a damper on holiday traditions, think about the endless opportunities to create new ones that your loved ones could continue on for generations to come.
If you couldn't imagine visiting your friends and family for the holidays, let us take care of your travel plans for you. Then, simply sit back, relax in the company of those you love and enjoy the holiday season without the worries of leaving your home unattended.
If you're used to giving a wide range of gifts, or gifting expensive items, consider gifting something more purposeful and sentimental. Something as simple as going out for a meal or going on a quiet walk together is the perfect one-on-one time to show your loved one you care without breaking the bank. These special times can quickly become a holiday favorite for years to come!
Consider new ways to connect with the ones you love, whether you are there in person, they are with you or you are sending love from afar. Homemade gifts and cards are an excellent way to connect over a distance and are treasures your loved ones will value far beyond the holiday season. Change is simply a natural part of life. So, focus on what is most beneficial for your family and what will best suit you in your retirement lifestyle – the rest will follow.
A retirement lifestyle may or may not slightly adjust how you celebrate, but these simple adaptions can make sure you and your family can have the most enjoyable holiday season without giving up what is most important to you. By keeping your festivities meaningful and focusing on genuine quality time with the ones you love, you will surely find the true meaning of the holiday season. Because, at the end of the day, that is what the holidays are all about.
Discover more about luxury Retirement Living and how we can help you experience senior living perfected! Call (978) 212-9353 for information today!
Discover an Artfully Crafted Lifestyle
Located in Hudson, Massachusetts, Artisan at Hudson offers distinctive, rental senior living designed to give residents everything they want and need. With the convenience of transportation, multiple dining venues, a fitness center, underground parking and several supportive lifestyles on campus, combined with our empowering programs to enhance well-being and so much more, we can provide you with an artfully crafted retirement lifestyle.
Artisan at Hudson is a community where residents can create their own journey, with more opportunities, more convenience, more choices and even more wow, all in a beautiful, modern setting equipped with everything you need to live well. Think a variety of open floor plans, upgraded appliances and refined finishes along with carefree and worry-free living. It's all within your reach.
Call for information at (978) 212-9353 or visit our website.