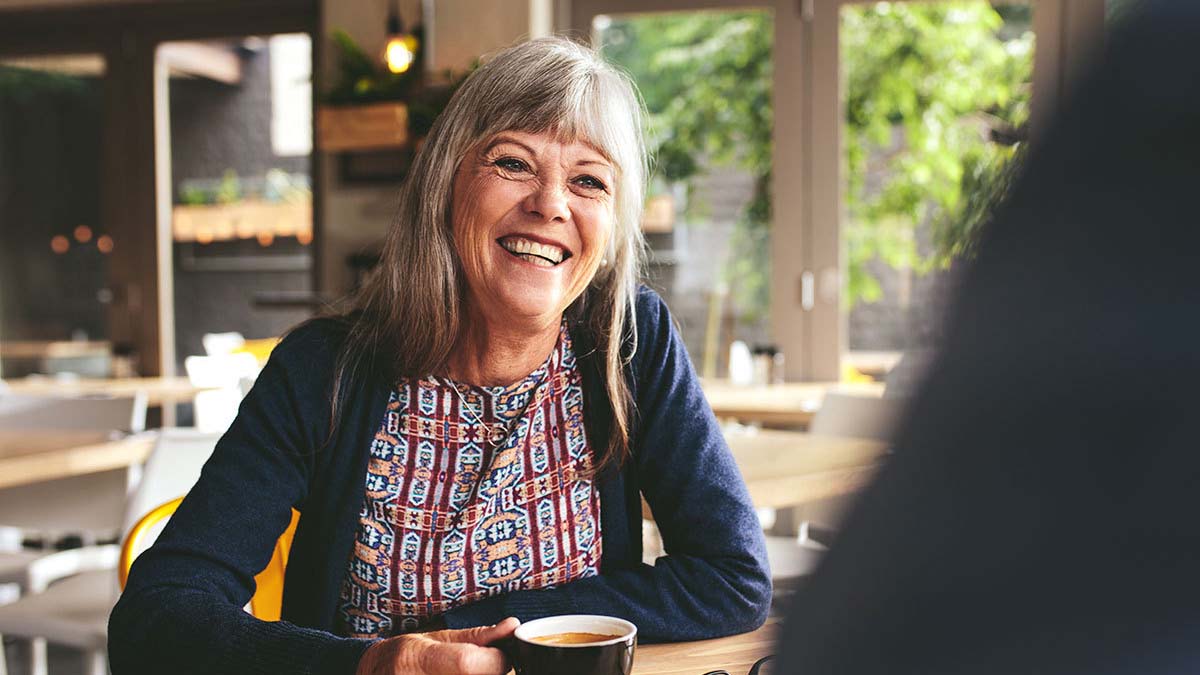 How Ovation Is Taking Active 55+ Living to New Heights
What is 55+ Living? According to Ovation at Riverwalk's Director of Community Relations, Daisy Newson, 55+ Living describes a community that combines premier amenities and services with a lively atmosphere and a range of activities designed to appeal to people in their mid-fifties and beyond. When it comes to choosing vibrant and worry-free living arrangements later in life, many people ask, "Well, where do I sign?" But not all options in this sought-after category are created equal. At Ovation at Riverwalk, we provide the lifestyle residents want along with so much more.
"Ovation team members tailor program offerings, clubs, and event choices around the residents' interests, while taking away the fuss and worry of housing maintenance, an array of bills, and the tasks associated with home ownership. Our residents know that our community was created specifically for them to enjoy a lifestyle they love, however they define it, which makes 55+ Living one of the most enjoyable options."
Residents choose a 55+ Living for a wide variety of reasons:
It ensures they'll be living among their peers. 55+ communities are age-restricted, ensuring that residents won't be living next to college students or neighbors with young children. While living in unrestricted neighborhoods is wonderful for some, being surrounded by neighbors who are in the same stage of life can be a peaceful and calming alternative, and one that will be embraced by Ovation residents.
Amenities are geared towards an active lifestyle. In active 55+ communities, health and wellness is a big focus. From fitness classes and personal trainers to opportunities for lifelong learning and more, Ovation at Riverwalk offerings are geared towards enhancing residents' well-being, engaging their minds, and improving overall health.
Residents are close to everything they want. Active 55+ communities are ideally situated near shopping centers, restaurants, museums, parks, healthcare facilities, and other attractions to ensure residents can enjoy the surrounding community and make the most of each day.
Active 55+ communities offer an inclusive and elevated lifestyle, where rent covers everything. From utilities and maintenance, scheduled transportation, and housekeeping to engaging programming and more, everything should be included in your rent so you don't have stacks of bills lying around. No more worries, wondering what you've paid or spending all your time managing your finances.
At Ovation at Riverwalk, we're taking 55+ Living to new heights. Located just minutes from Princeton, Ovation is connected to the intellectual and cultural experiences active minds crave and enjoy. Experience the freedom of a rental apartment within a vibrant community, unsurpassed amenities, and an elevated lifestyle in a place created just for you. Our team is at your service to ensure you're living a life of luxury with opportunities to try new things, engage with new people, and truly make every day amazing. To learn more and to schedule a virtual tour, contact our team today!
Discover how our luxurious approach to Active Adult Living can provide you with the lifestyle you aspire to. Call 609-389-9566 for information today!
Uncover a New Era in Active Adult Living.
Located in Plainsboro, near the campus of Penn Medicine Princeton Medical Center, Ovation at Riverwalk offers age-restricted living curated by you. As a rental community, active adults can enjoy a lifestyle of artful adventure free from the stress and worries of home ownership, allowing you to focus on living the life you want.
Ovation is a community supporting the desires of today's active adults: sophisticated living in bright, open apartments; stunning interior designs; grand community spaces; expansive outdoor living; innovative culinary experiences; and a catalog of interesting programming that dares you to explore. Simply put, Ovation is a place where you can live the sophisticated, high-end resort lifestyle you want, with the freedom to create a life as individual as you are. Call for information at 609-389-9566.