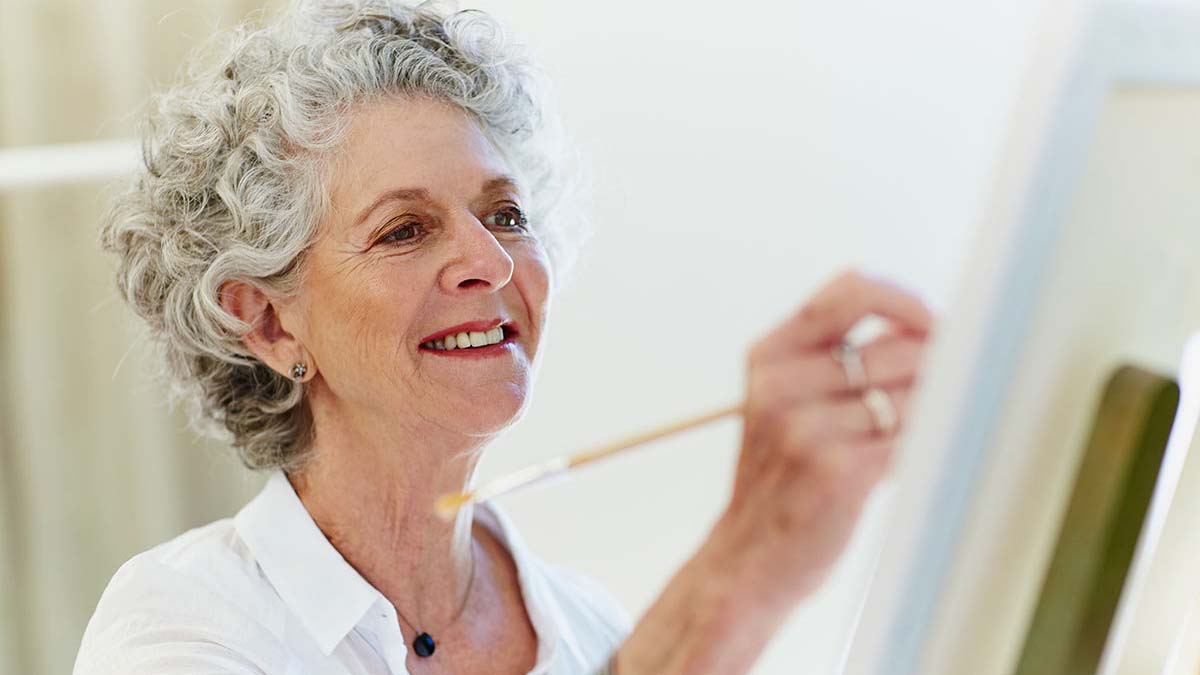 How Ovation at Riverwalk Supports Your Well-Being
At Ovation at Riverwalk, we are at the leading edge of the aging-well movement. We strive to empower successful aging while providing an array of ways to support your well-being. Here, residents are encouraged and inspired to create a life as individual as they are, whether that means focusing on their fitness, emotional health, spirit or their social life.
According to Ovation at Riverwalk's Director of Community Relations, Michele Schreck, Ovation at Riverwalk is redefining what it means to age well. "We believe that aging well and successfully means experiencing all that life has to offer, from enjoying new adventures and opportunities to embracing creativity and exploring passions," she states. "We want to ensure we bring that experience to residents while providing a luxurious and refined lifestyle full of hospitality and amenities. In fact, our luxury rental community offers everything residents want to enjoy life their own way and age well."
Supporting Your Well-Being
At Ovation at Riverwalk, successful aging means pursuing life just as you define it. Create your own life while we help to support your well-being through an array of opportunities.
Pursuing creativity. Ovation at Riverwalk makes it easy to paint the lifestyle you've always dreamed of, no matter what that looks like to you. Take a class, explore the local art galleries, try a cooking demonstration or learn a new skill.
Celebrating each opportunity. Here, we offer everything you would want to enjoy new opportunities that will enhance your everyday life and spirit. Volunteer throughout the community, mentor a local college student, enjoy a lecture about something you've been curious about. The opportunities for learning, exploring and engaging are endless.
Enhancing independence. No matter your fitness abilities, you can enjoy our fitness center and yoga studio. Whether you want to stretch and strengthen your body, work out with the latest equipment, improve your mental well-being, coordination and endurance or meet your goals with a personal trainer, your health and well-being is at the front of our minds.
Enjoying a new circle of friends. It's no secret that social interaction keeps depression, isolation and health problems away, but at Ovation at Riverwalk, socialization does so much more. Spend time with new friends in the Sports Lounge and catch a game, entertain your friends in your beautiful apartment, enjoy a tasting in the wine bar as you explore your or even explore the local area.
Living life at your speed with complete peace of mind. An essential part of well-being is enjoying each day as you see fit, with no worries or tedious things to do. Let us take care of it with our hospitality-focused staff, housekeeping, maintenance and more so you can enjoy all the things that matter most to you.
Discover more about our luxury Active Adult Living and how we can provide you with the lifestyle you aspire to. Call 609-389-9566 for information today!
Uncover a New Era in Active Adult Living.
Located in Plainsboro, near the campus of Penn Medicine Princeton Medical Center, Ovation at Riverwalk offers age-restricted living curated by you. As a rental community, active adults can enjoy a lifestyle of artful adventure free from the worries and stress of house ownership, allowing them to focus on living the life they want.
Ovation is a community supporting the desires of today's active adults: sophisticated living featuring stunning interior designs; bright, open apartments; grand community spaces; expansive outdoor living; innovative culinary experiences; and a catalog of interesting programming that dares you to explore. Simply put, Ovation is a place you can live the sophisticated, high-end resort lifestyle you want, with the freedom to create a life as individual as you are.
Call for information at 609-389-9566 or visit our website.