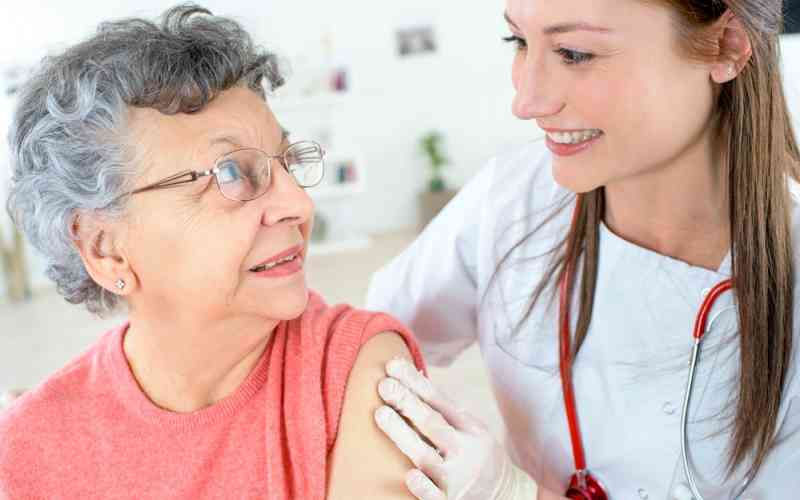 How Flu Shots Work
In the Northern Hemisphere, the flu season runs from the Fall to the Spring and generally peaks in early February. In recent years, the number of reported incidents of the flu have reached historic proportions. During the U.S. flu season, the Centers for Disease Control and Prevention (CDC) publishes a weekly influenza surveillance report detailing flu activity throughout the country. This report provides a comprehensive view of the scope and spread of influenza and just a quick review should be all the encouragement you need to schedule your annual flu shot. Here's some additional information about the flu virus and how flu shots work.
The Dangers Are Very Real
The flu is a dangerous illness and can even be fatal if left untreated. However, it's not usually the influenza virus itself that poses the greatest danger, but other infections that can be contracted when the body is in a weakened state. For example, someone suffering from the flu may contract pneumonia. Adults aged 65 years and older are particularly susceptible to the flu virus and its complications due to the weakened immune systems that often come with age. It's estimated that some fifty to seventy percent of hospitalizations for flu-related illnesses are attributed to patients in this age group.
How It Works
There is no cure for the influenza virus, but a flu shot can help your body develop antibodies to fight off the flu virus. Each year's vaccine is developed based on data from the most recent flu season and scientific predictions about which influenza strains are most likely to spread. While the vaccine isn't 100% effective, it has been shown to dramatically reduce the number of reported influenza cases and also lessen the severity of symptoms for those who are vaccinated but still contract the flu. In addition, since the flu shot reduces the number of people contracting influenza, it also cuts down on the spread of the virus throughout the community.
Experts recommend getting a flu shot just prior to the start of the flu season, since it takes a week or two for the body to build up antibodies from the vaccine. But, if you missed out on getting an early flu shot, it's still better to get one during the season than not to get one at all. Try to schedule your flu shot for at least a couple of weeks before any planned travel or significant time spent in crowded areas. Flu vaccine dosage varies based on each individual's age and medical history. Your medical professional will select your correct vaccine dosage.
Additional Precautions
In addition to getting an annual flu vaccination, there are other precautions you can take to avoid contracting or spreading the flu:
Avoid large crowds during flu season.
Avoid being around people who are infected.
Follow good hand-washing hygiene.
Cover your mouth and nose when sneezing or coughing.
Stay hydrated and consume nutritious, vitamin-rich foods to keep your immunity boosted.
When To Get Help
It's important to stay up to date about the signs and symptoms of the flu. If you are experiencing any of the following symptoms, get help from a medical professional immediately:
Fever
Chills and body aches
Nasal congestion
Cough
Difficulty breathing
Vomiting or nausea
Sore throat or difficulty swallowing
Headaches
Body sweats
The Maples of Towson is committed to the wellness of our residents. We believe that strong social connections combined with a focus on wellness and nutrition make for vibrant, well-rounded lives. Each October, we host a Flu Shot Clinic during which flu shots are offered to all residents and staff. Contact us today to learn more about our supportive senior living community.