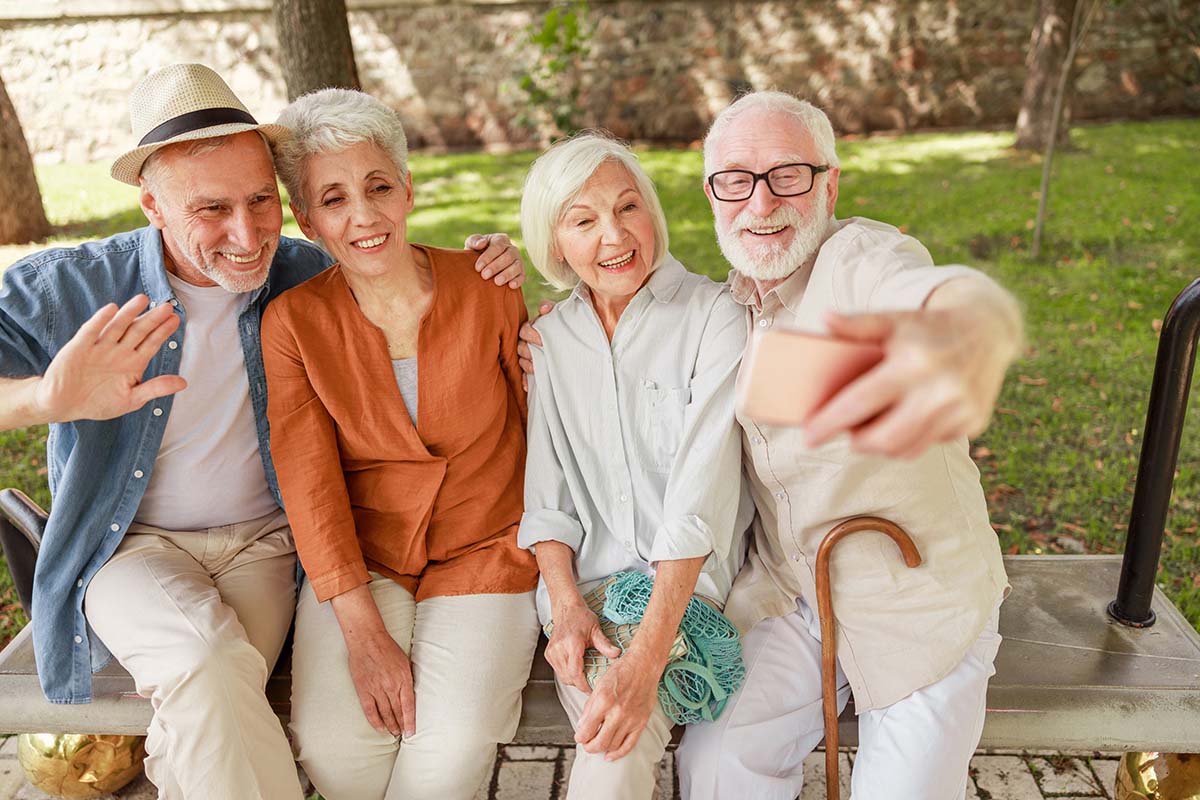 How a Move into Senior Living Greatly Improves a Senior's Quality of Life
How a Move into Senior Living Greatly Improves a Senior's Quality of Life
When a senior begins to think about retiring, the question of whether or not to move to a senior living community is often at the forefront of their mind. Do they stay in their house and live as they did, with uncertainty of what the future holds, or do they make the move to a senior living community and experience complete peace of mind and an engaging lifestyle? When they consider this and do additional research, they often find that moving to a senior living community will improve their quality of life and add more fun to their days.
"At senior living communities, the lifestyle is tailored to what the residents want and desire. Whether that includes engaging programming and activities, opportunities for exploration or peace of mind and a worry-free lifestyle, senior living can easily meet those needs," says Beth Ann Burns, Director of Community Relations at Artisan at Hudson, a retirement living community located in Hudson, Massachusetts. "Senior living simply makes it easier for seniors to truly live and embrace their vibrant life while enjoying the lifestyle they deserve." 
How Does Senior Living Increase Quality of Life?
At Artisan at Hudson, we increase the quality of life for seniors every day. Here, we believe it's your home, so you should live your way. This means we promote a lifestyle where you simply do as you please, whenever you please, while providing the right level of assistance and the engaging lifestyle you want. No matter your needs, we increase seniors' quality of life through:
Worry-free living. Instead of thinking about housekeeping, yard maintenance and housework, let us take care of it for you. Forget about shoveling and raking, deep cleaning, home maintenance issues and more, our team is on the job 24/7 so you can do as you please.
The freedom to be you. Because you don't need to think about everyday hassles, you can enjoy your life and embrace all there is to offer. Define how you'd like to live, what you participate in, what your passions are and more!
An enhanced social life. Remaining at home can be isolating and cause depression if you don't get enough social interaction. At Artisan at Hudson, that's never a problem. We offer an array of programming and activities, clubs, opportunities for lifelong learning, social groups and more so you can make friends, socialize and live engaged each day.
Complete peace of mind. If your care needs happen to change and you begin to need assistance with daily activities or perhaps memory care, you never need to leave the community you know and love best, unlike if you remained at home. Even better, we are a monthly rental community, so if you decide you'd like to pursue other options, you don't need to think about a complicated contract!
Enhanced well-being. Artisan at Hudson is at the leading edge of the aging well movement and believe that wellness is an important part of aging. Take a walk outdoors, enjoy our fitness center and enjoy the rewards that are reflected in body, mind and spirit.
Discover more about luxury retirement living and how Artisan at Hudson can help you experience senior living perfected! Call 978-212-9353 for information today!
Discover an Artfully Crafted Lifestyle
Located in Hudson, Massachusetts, Artisan at Hudson offers distinctive, rental senior living designed to give residents everything they want and need. With the convenience of transportation, multiple dining venues, a fitness center, underground parking and several supportive lifestyles on campus, combined with our empowering programs to enhance well-being and so much more, we can provide you with an artfully crafted retirement lifestyle.
Artisan at Hudson is a community where residents can create their own journey, with more opportunities, more convenience, more choices and even more wow, all in a beautiful, modern setting equipped with everything you need to live well. Think a variety of open floor plans, upgraded appliances and refined finishes along with carefree and worry-free living. It's all within your reach.