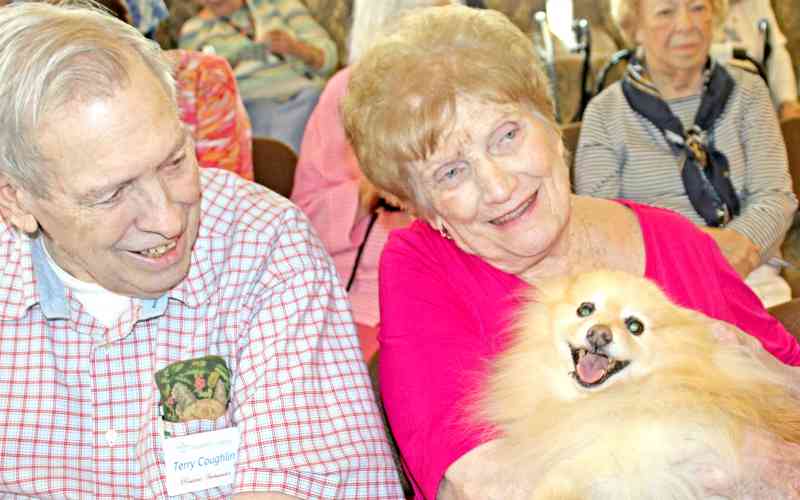 Hosting Some Four Legged Friends
All year long, we've been crafting button bracelets, dish towels, and hats to raise money for the SPCA.
Recently, we hosted two special guests from the SPCA; Beatrice, a 6 year-old Pit Bull Terrier, and Stuart, a 13 year-old Pomeranian. Thanks to our fundraising efforts and a generous resident's matching donation, we were pleased to present the SPCA with a check for $800.