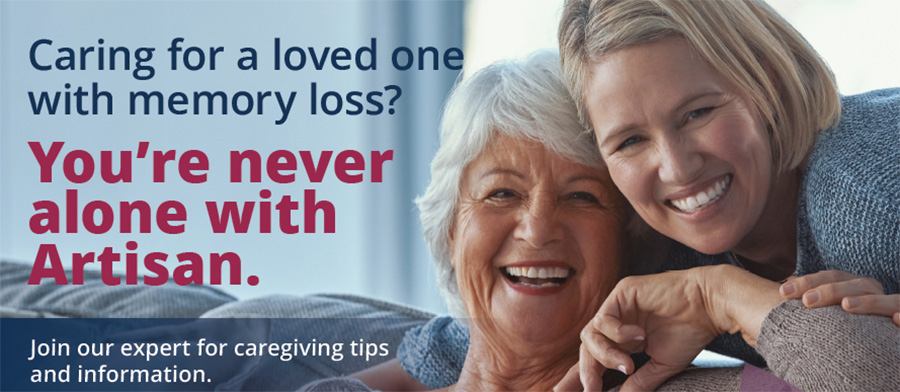 Is It Time for Memory Care?
Is it time for Memory Care?
Get the answers and support you need to make the best care decisions for your loved one. Join Hillary Therriault, Artisan Connections Director, for insights into dementia's behaviors and unique care needs. She will discuss what you need to know about caring for a loved one at home and if a move to specialized Memory Care is in order.
Thursday, March 24 | 4 PM
Fill out the form below to RSVP.
Hillary is trained in the Positive Approach to Care and is a Certified Dementia Practitioner, Dementia Support Group Facilitator, and Montessori Dementia Care Professional. Additionally, her background as a nursing assistant informs her hands-on understanding of senior care needs.
Artisan RSVP Form
* indicates a required field