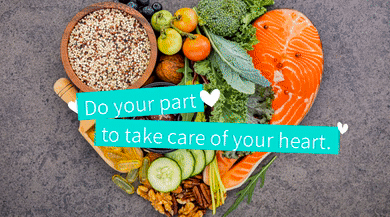 Heart Healthy Open House
Join us for a health-inspired Open House at Daylesford Crossing.
When you know which foods to eat more of and which foods to limit, you'll be on your way to a heart-healthy diet.
Taste an array of heart friendly foods and take a quick tour.
Wednesday, February 23 | 1 to 3 PM
To RSVP, fill out the form below.
Daylesford RSVP Form
* indicates a required field