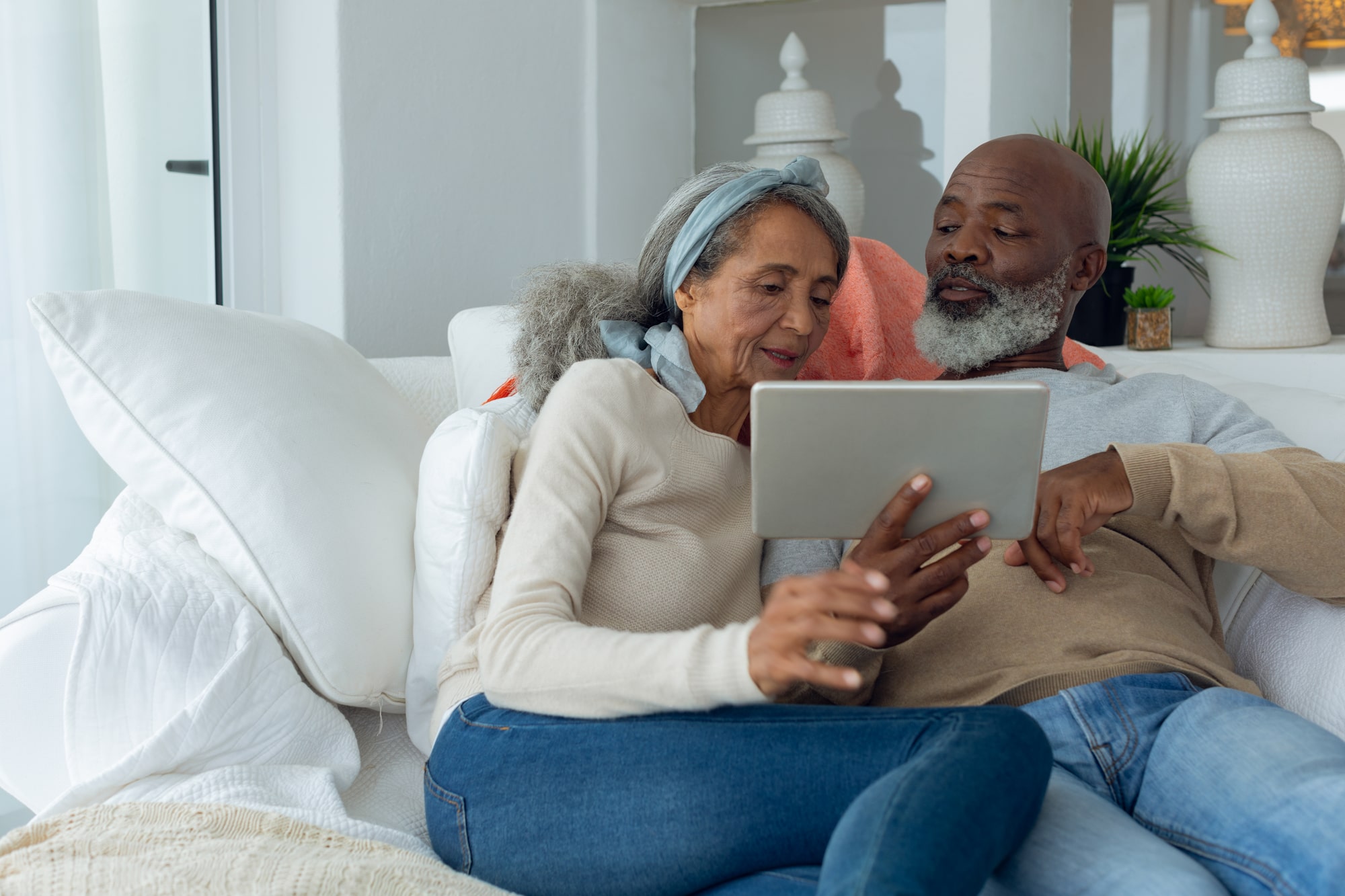 The Newest Wave of Health Apps for Seniors
With the rise of digital health tools, it's easier than ever for seniors to stay up-to-date on their health. Utilizing a few of the best health apps for seniors can help older adults track their health metrics and provide guidance on daily habits. Beyond providing an easy interface to track vital health information, these apps allow seniors to remain independent and informed about their health – something that could be invaluable as they age. In this article, we'll explore how apps are revolutionizing healthcare for seniors and why more and more are turning to these technologies for assistance.
8+ Top Health Apps for Seniors
1. Shopwell
With ShopWell, you can create a personalized food profile to match your dietary needs, lifestyle, and goals. Then, when you go to the grocery store (or open your pantry), you can scan individual products to see if they match your profile. After scanning the barcode, the app will give the product a score of 1-100 based on your dietary needs, age, and gender. And if a product could be a more suitable match, the app will recommend alternatives that may be better for you.
2. iBP
Monitoring your blood pressure can help you stay on top of your health, and with an app like iBP tracking your blood pressure over time, it becomes much easier to spot any health changes and take necessary precautions. Plus, you'll be able to talk to your doctor confidently about your blood pressure changes over the last few months. iBP is 99 cents and gives you a visual representation of what your blood pressure looks like historically. If you're looking for a free option, Blood Pressure Diary is also available, but it's not quite as streamlined and user-friendly.
*It's important to note that neither of these apps takes your blood pressure. They are simply tools to record data from your blood pressure monitor.
3. MediSafe
Stay on top of your medication needs with a pill reminder app like MediSafe. MediSafe helps track when and how often you need to take your prescribed medications, alerting you with notifications and never letting you miss a pill. With an easy-to-use interface and frequently updated reminders, this app makes taking medicine as simple and hassle-free as possible. The app also keeps track of time zones, so it's great for active seniors who love to travel. It will keep track of how many pills you've taken, how much remains in the bottle, and when it is time to refill. 
Pill Reminder Pro is another excellent pill reminder app if you want to try something different.
4. BetterHelp
BetterHelp is designed to make it easy to access mental health assistance. The app provides cognitive behavioral therapy (CBT) and helps seniors manage difficult emotions such as loneliness, anxiety, and depression (among other mental health needs). BetterHelp makes it easier than ever to get the help seniors need safely and securely.
5. Pacer
Enjoy your morning walks? Pacer is an excellent resource for seniors to help them stay active and healthy. With tailored step count targets and tracking tools, the app helps seniors reach their goals and maintain a safe level of physical activity. It also provides personalized resources, plans, and workout videos to aid in their progress. Additionally, seniors can join group challenges with friends or family to stay motivated and engaged in the broader community.
6. GoodRx
Pharmaceutical prices can be pretty shocking. But the GoodRx app is a fantastic resource for finding the best medication prices. The app allows users to compare prices at different pharmacies and provides information on coupons and discounts to help make prescriptions more affordable.
7. MyFitnessPal
The MyFitnessPal app is an ideal fitness and nutrition companion for seniors. The app provides tailored recommendations on daily calorie intakes and macronutrient goals so that users can eat according to their age and activity level. It also offers an extensive database of foods to help users track their meals and easily count nutritional values. The app also includes exercise tracking tools with personalized step goals, allowing seniors to safely reach their desired fitness level.
8. Life360
A helpful resource for seniors and their caregivers, the Life360 app offers features such as location tracking and check-in notifications, so families can stay connected no matter where they are. Additionally, it includes 24/7 monitoring, allowing seniors to have emergency assistance when needed. The app is especially useful for those living alone or far away from their loved ones.
The 501 at Mattison Can Help You Reach Your Health Goals
For seniors looking for a safe, supportive environment to pursue their health goals, The 501 at Mattison Estate is the perfect option. With a dedicated team of medical professionals, excellent amenities, and activities designed to keep seniors involved, our community prioritizes seniors' health and wellness. From access to a fitness center and exercise classes to nutritional meals cooked with fresh ingredients – seniors have no shortage of options for health and well-being at the 501 at Mattison Estate. Contact us today to learn more about our community and how we can help you reach your health goals.