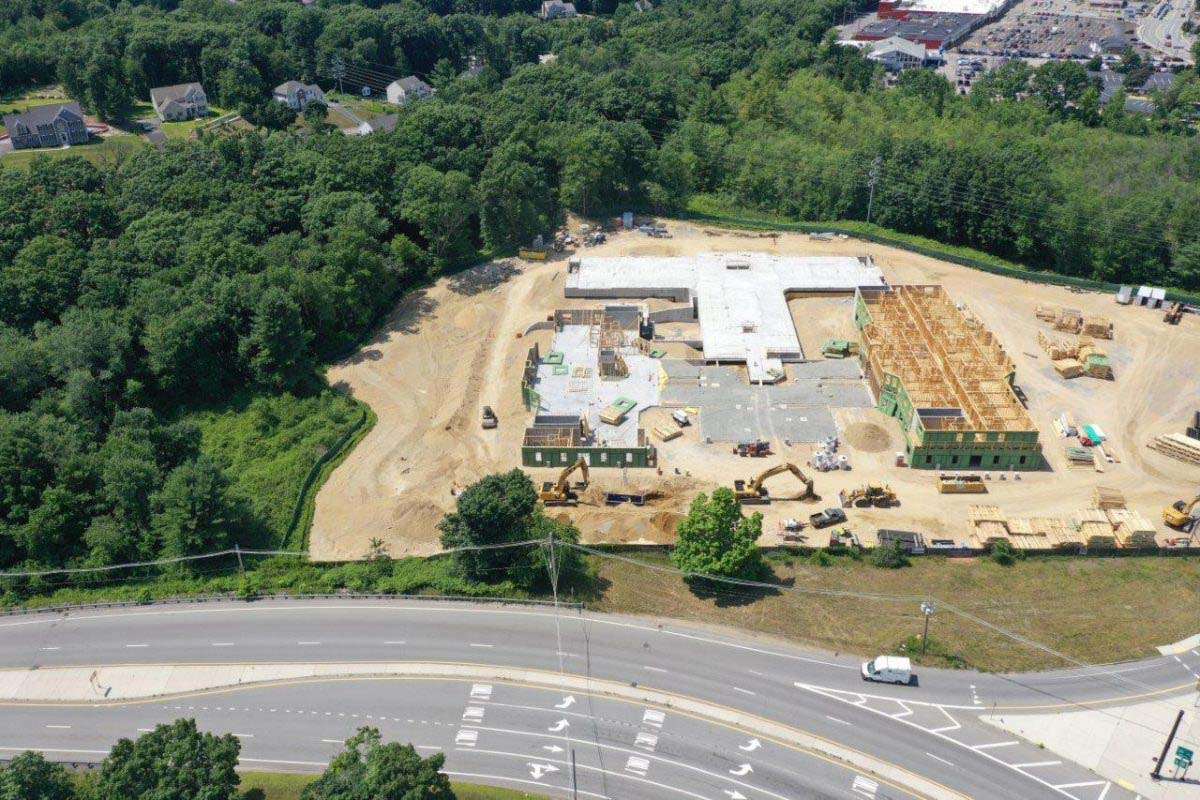 Groundbreaking in More Ways Than One.
SageLife has partnered with Boston-based AEW, a global real estate investment manager and an institutional leader in the senior housing space for over two decades, to develop Artisan at Hudson, a luxury rental community situated on approximately eight acres adjacent to the Assabet River Rail Trail. The three-story development, designed by Grant Architects, is under construction by Western Builders of Granby, MA and is scheduled to open in summer of 2020.
The community will include 149 apartments in studio, one-bedroom, one-bedroom den, and two-bedroom configurations: 61 independent living apartments, 65 assisted living apartments and 23 memory care suites.
Artisan at Hudson will offer extensive amenities and community spaces for its residents including underground climate-controlled parking, a fitness center, indoor and outdoor dining venues, and courtyards. Residents will also enjoy easy access to the shops and restaurants of the local area and downtown Hudson.
"We are thrilled to join the Hudson community, where we identified the need for the unique and flexible senior living experience that SageLife creates," said SageLife President Kelly Andress. "Sage is unique in that we go where our residents take us. Our communities always reflect the priorities and preferences of the people who make their homes in them."
SageLife has four communities in the Philadelphia area with a fifth under development, one community under development in the Princeton, NJ area, and three communities in the Baltimore, MD area.
Deposits are now being accepted at Artisan at Hudson. Visit our Welcome Center at 10 Technology Road, Hudson – just across the street from the community site.
Stop in for coffee at the Welcome Center to learn more. We open the doors at 9:00 on weekdays and 10:00 on Saturdays.