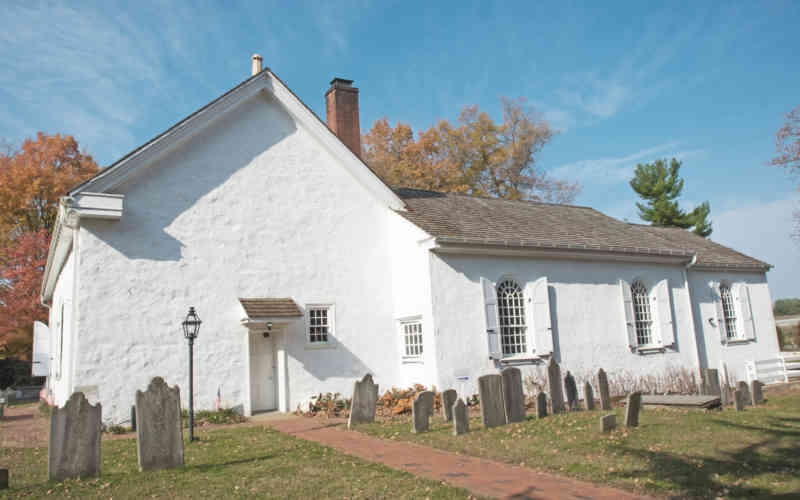 Good Neighbors
Our neighbor, 275 year-old St. Peter's Church in the Great Valley is one of the region's oldest continually operating churches and, until 2018, the church's water was supplied by its own well.
In 2015, as part of the development of Echo Lake, our parent company, SageLife, and Atwater developer, Trammell Crow, included the church access road in the construction project's scope. St. Peter's is Echo Lake's nearest neighbor to the east. The paving of the road provided an opportunity for the church to plan to hook up to public sewer and water. Prior to paving, the church ran the necessary piping using funds raised through a silent campaign among St. Peter's members.
In 2016 Trammell Crow approached St. Peter's about installing a meter pit and public water line to the church's campus, allowing St. Peter's to eventually hook into public water. Later that year, St. Peter's Church received a charitable grant to assist with the costs of the making the water and sewer connections. With the infrastructure in place, SageLife and Trammell Crow met with St. Peter's leadership and offered to complete the water line installation and the hook up of public water at no cost to the church – a gift in the amount of $44,850.
"Trammell Crow and SageLife were great to work with," said the Rev. Abigail Crozier Nestlehutt, Rector of St. Peter's. "We're fortunate to not only get a wonderful new neighbor in Echo Lake, but to make some important infrastructure upgrades at very little cost to our congregation."
We're pleased to support our neighbor in the stewardship of their beautiful and historic church which is an asset, not only to their congregants, but to the whole community.