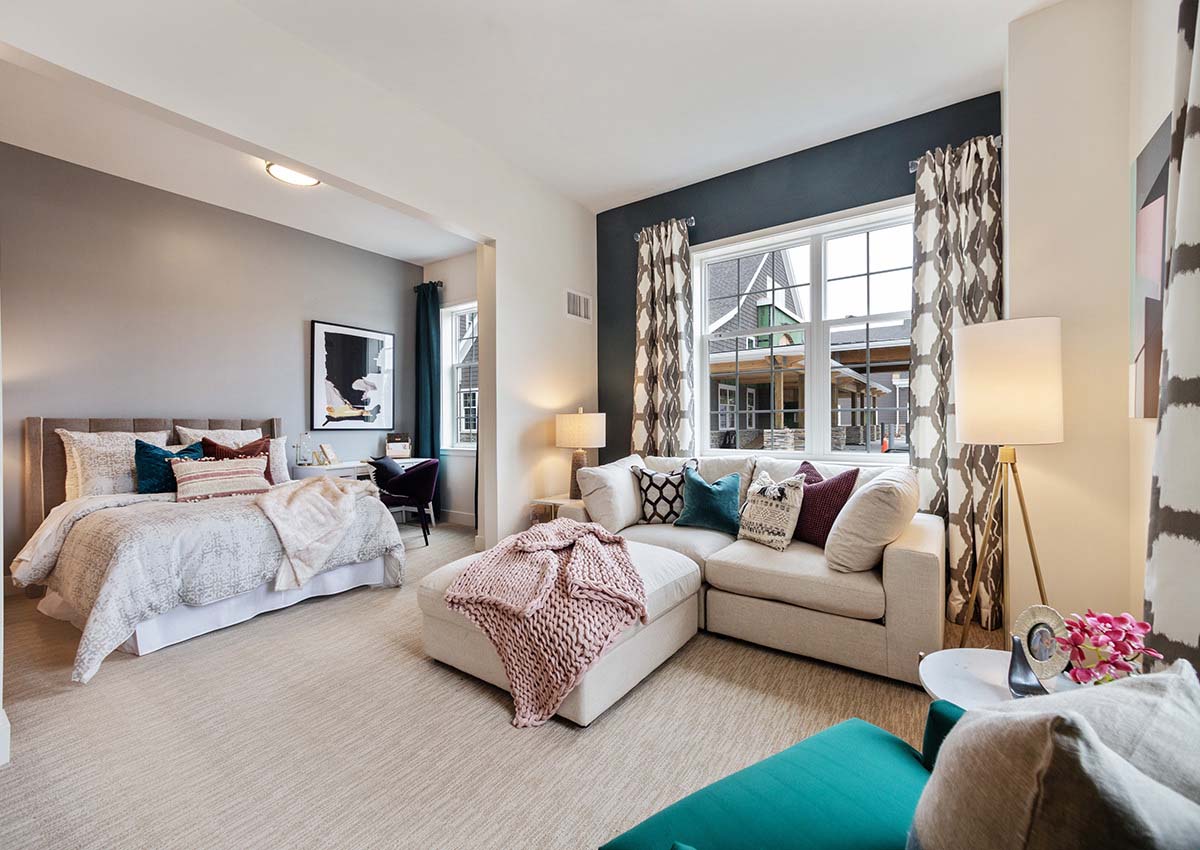 Experience the Desired Privacy of the Artisan Lifestyle
At Artisan at Hudson, we know that you've worked hard to earn the opportunity to enjoy a lifestyle that was crafted and designed just for you. Here, you can have the freedom to live days exactly as you choose while enjoying the privacy that you desire. Eat, play and sleep when you want to – enjoy an array of programs and activities that our residents themselves have designed, and do more of what makes you happy.
"Everything our residents do is up to them," says Beth Burns, Community Relations Associate of Artisan at Hudson, a retirement living community located in Hudson, Massachusetts. "We are simply guests in their home – here to make things easier while connecting them to everything they want and need. Whether they want to get deeply involved in programming, volunteer in as many activities and opportunities as they can or simply sit back and relax in the privacy of their own apartment, we can help to make that happen. This is just one of the many things that sets us apart from the rest."
"Our residents are unique and so is our community," she states. "Our residents are fiercely independent and have high standards – after all, it's what they've both earned and deserve – and we aim to please by offering them everything they want and then some – including the area's only private apartments."
Artisan at Hudson: The Privacy You Desire in an Active, Vibrant Community
After having your own space all these years, why would you settle for a shared apartment upon a move to a retirement living community? Here, residents can still enjoy all the privacy they desire along with an array of features to help them live well!
Fully private apartments. Enjoy your own private apartment with your own bathroom, allowing you space to wind down, entertain if you wish and live as you desire each day.
The services and amenities you desire. We stand out by offering an array of modern amenities and features. From 10-foot ceilings and a full-sized fridge to walk-in closets and oversized windows, you can have all the room you need.
Beautiful views. Not only do oversized windows allow for plenty of natural light, but some apartments feature views of the rail trail – connecting you to nature and allowing you to enjoy the beauty of the area.
The privacy of care if needed, with all the same finishes you love. Just because you may need the support of assisted living or memory care does not mean that you need to give up your privacy and the amenities you love.
Underground parking. Even your car has its own private space from the rest of the community! With underground parking, you can enjoy knowing your car is safely tucked away for use – with the peace of mind that it's protected from the harsh New England winters and other people!
For more information about how we help to ensure privacy for residents or to schedule a tour of our beautiful model apartments, contact the team at Artisan at Hudson today. We would be happy to schedule your tour and show you the lifestyle you deserve!
Discover more about luxury retirement living and how Artisan at Hudson can help you experience retirement living perfected! Call (978) 212-9353 for information today!
Discover an Artfully Crafted Lifestyle
Located in Hudson, Massachusetts, Artisan at Hudson offers distinctive, rental senior living designed to give residents everything they want and need. With the convenience of transportation, multiple dining venues, a fitness center, underground parking and several supportive lifestyles on campus, combined with our empowering programs to enhance well-being and so much more, we can provide you with an artfully crafted retirement lifestyle.
Artisan at Hudson is a community where residents can create their own journey, with more opportunities, more convenience, more choices and even more wow, all in a beautiful, modern setting equipped with everything you need to live well. Think a variety of open floor plans, upgraded appliances and refined finishes along with carefree and worry-free living. It's all within your reach.