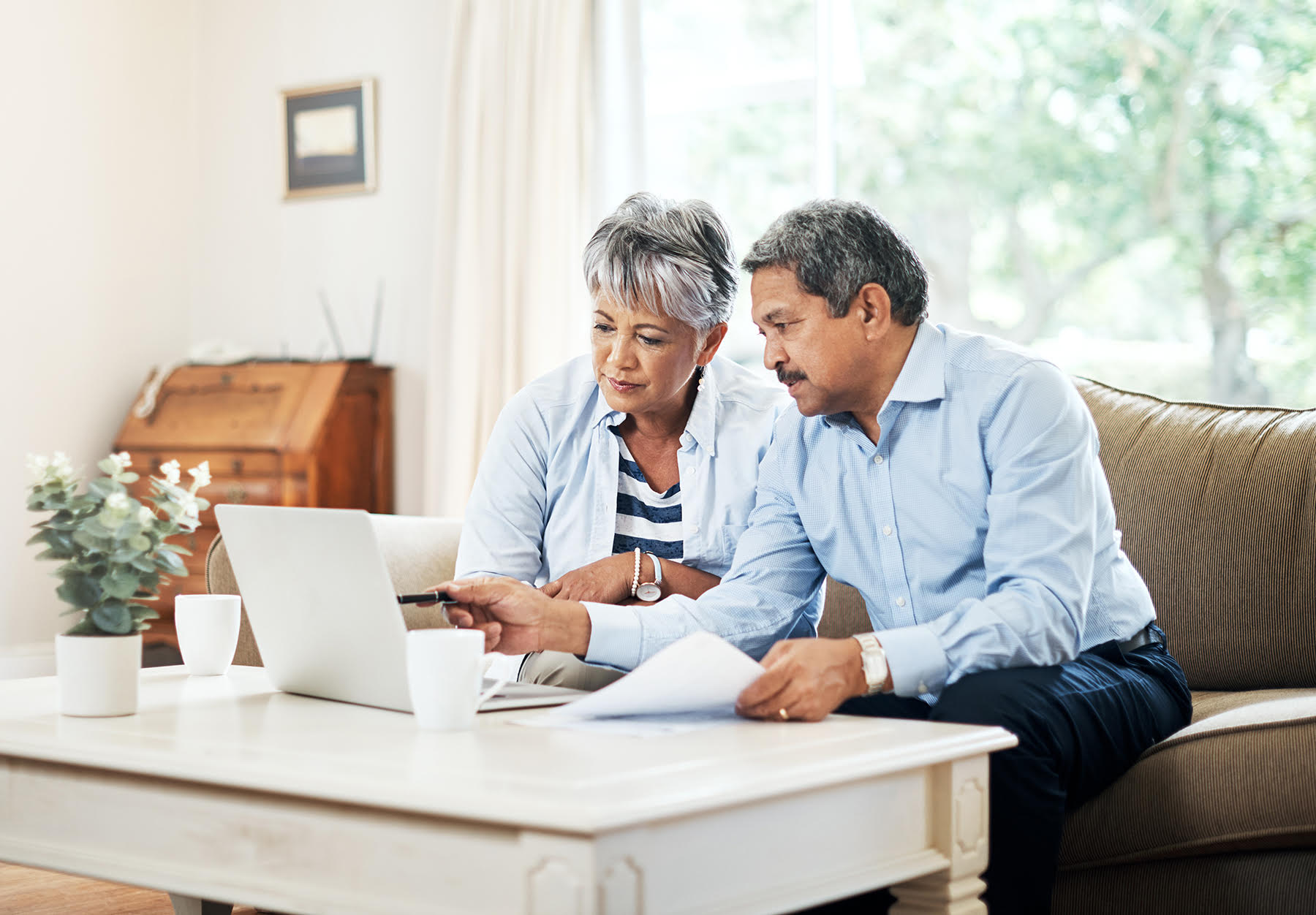 Estate Planning Terms You Should Know
Whether you've already been planning for the long term or just getting started, it's always a good idea to learn the ins and outs of estate planning.
Saving for retirement is one thing, but transitioning to full-time retirement is another – especially if you're interested in moving to a senior care community. Make sure all your financial ducks are in a row so the future is nothing but smooth sailing.
14 estate planning terms to know
Beneficiary
A beneficiary is an individual (or sometimes an institution or organization like a charity or school) you choose to ultimately receive some or all of the assets in your estate. Beneficiaries are usually named and included on certain accounts, such as IRAs and other retirement plans, life insurance policies, and in your will or trust property documents. Beneficiaries are an important part of the estate planning process because without them, there would be no direction as to who would get the assets in your estate. We recommend choosing beneficiaries at the start of the retirement planning process to avoid potential legal and personal ramifications in the future.
Durable Power of Attorney (POA)
A person or institution that has been granted authority to make decisions on your behalf should you become incapacitated and unable to make them on your own. There are both medical and financial POAs, and the "durable" part allows the document to take effect after incapacitation.
Revocable/Irrevocable Trust
Irrevocable versus revocable are terms that describe whether or not your trust documents can be changed. An irrevocable trust, often used for asset protection, cannot be modified or dissolved unless approved by beneficiaries. A revocable trust can be easily altered and is typically not used for asset protection.
Living Trust
A living trust is a legal document that lets you distribute your possessions to people/organizations after you die. A living trust "owns" the property you put into it while still allowing you to maintain control. You can put most types of assets into a living trust (bank accounts, real estate, stocks, etc.) as long as they have value.
Will
A legal document that directly states how you want your property distributed after your death. It also allows you to name guardians for your children and specify your postmortem arrangements (funeral, burial, etc.). A will is usually the beginning step of all the necessary documents you'll create to protect your wishes and your loved ones.
Codicil
An amendment, addition, or change to part or all of a will. It will either explain, modify or revoke aspects of an established document. Codicils are necessary after major life events occur, like birth, death, marriage, divorce, or residence relocation.
Healthcare Directive
Also known as an advance health care directive, living will, or personal directive. It's a document you create to state your personal preferences regarding your future medical care. You can also appoint an agent to make medical decisions on your behalf in this document. If you reach a point where you are unable to make medical decisions for yourself, this document will protect your wishes.
Probate
Probate is the legal process of validating a will, paying off any estate debts, and distributing remaining property to named beneficiaries. The probate process will distribute property per court order, following state laws, in cases where there is no will. It's important to set up all estate planning documents accordingly to avoid probate complications.
Federal Estate Tax
A federal tax on the transfer of the estate of a person who dies. The tax applies to property that is transferred by will or, if the person has no will (intestate), according to state laws.
Intestate
The term for dying without a will. It means there's no valid will or trust to guide the distribution of your estate. If you die intestate, courts will step in and use state succession laws to determine who should benefit from your estate.
Pay on Death (POD)/Transfer on Death (TOD)
POD and TOD accounts are set up to automatically pass your estate to a named beneficiary upon your passing.
Joint Tenancy
Properties co-owned with joint tenancy have what's known as "right of survivorship," which means when one party passes away, the property automatically passes to the survivor.
Decedent
Someone who has passed away. In estate planning, it's typically the owner of a will, trust, policy, plan or account.
Marital Deduction
A deduction on the federal estate tax return, it lets the first spouse to die leave an unlimited amount of assets to the surviving spouse free of estate taxes.
Artisan at Hudson is a rental senior living community that can help you plan your future the right way. Moving to a rental community with an affordable monthly rate means not having to worry about day-to-day home maintenance. If you sell your home, you can also benefit from the tax advantages of no longer having to pay property tax.
Since our community does not require a large entrance fee or complicated contracts, you may find it more financially appealing than other senior living options. Your monthly rent includes:
Modern living in spacious senior housing
Services and amenities, which include anytime dining, fitness center, 24/7 concierge, weekly housekeeping, transportation, and other unrivaled conveniences
Access to engaging programs in our MOSAIC lifestyle
And, if ever you should need higher levels of care like assisted living or memory care, we'll help you plan and navigate your options right here on our campus.
Plan for a worry-free future at Artisan at Hudson. If you're nearing or at retirement age and ready to settle down, our team will guide you in the right direction. Learn about everything included in our lifestyle, today.