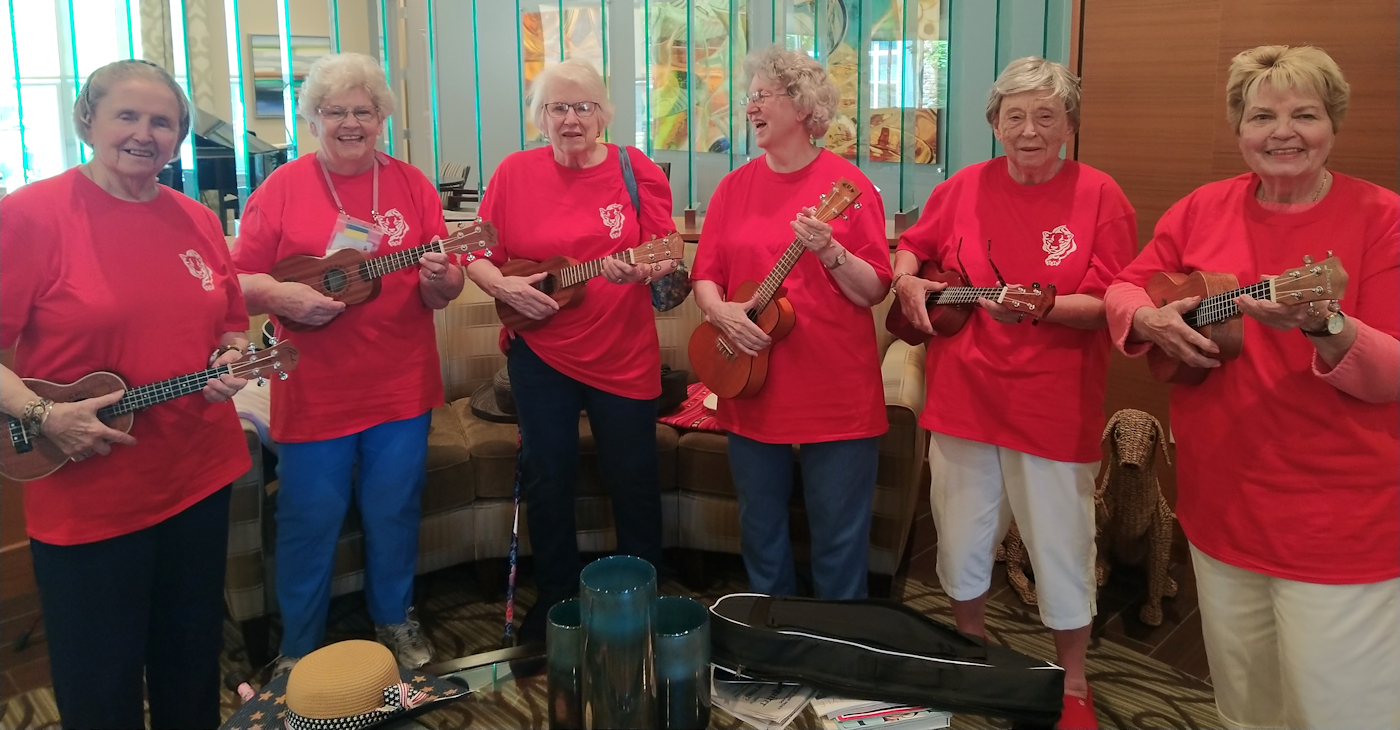 Echo Lake at the 153rd Memorial Day Parade in Malvern
Watch our Cougarettes Make History
On June 5, 2022, Echo Lake's very own Cougarettes ukulele group took to center stage at the 153rd Memorial Day Parade in downtown Malvern, PA.
This historic event (sponsored by the Upper Main Line Memorial Association) began in 1868 and is recognized as one of the oldest Memorial Day parades in the United States.
We welcome you to take a peek as our talented songstresses entertained parade-goers all the way up and down King Street on this beautiful sunny afternoon:
Located in the picturesque community of Atwater in Malvern, PA, Echo Lake is central to the very best that Chester County and Philadelphia's prestigious Main Line have to offer.
At Echo Lake, there's truly something for everyone – our Cougarettes ukulele group is just one of the many clubs and activities that keep our residents active and engaged with the local community!
Ready to learn more? Complete the form below, or call 484-568-4777.
* indicates a required field