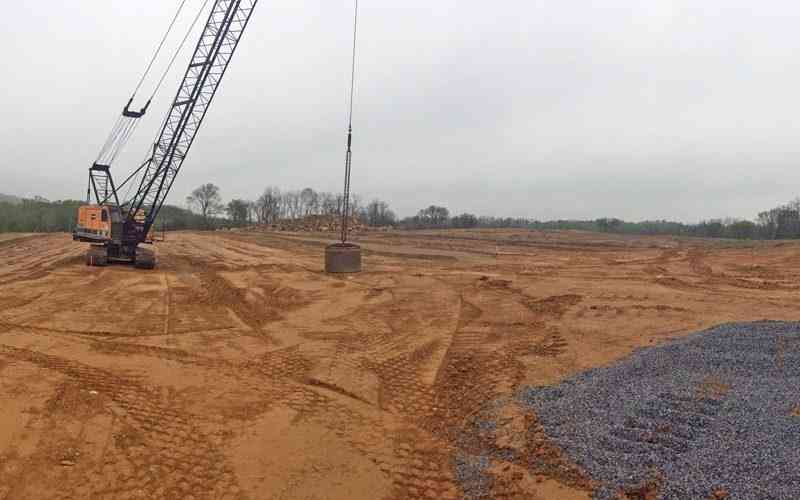 Dynamic Compaction — What's That?
The site has been readied and construction has begun! Last week dynamic compaction was underway.
What is dynamic compaction?
It increases the density of the soil in basically the same way as patting down the dirt around a new plant…except with a big crane and a multi-ton weight.
We're building Echo Lake on a strong, solid foundation!