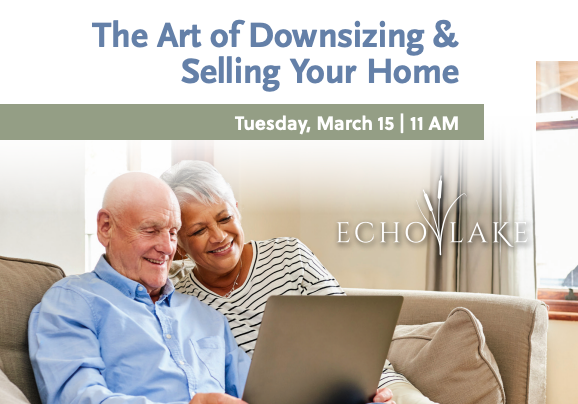 The Art of Downsizing & Selling Your Home
How do you know when it's the best time to sell?
Maureen Hughes of Keller Williams Real Estate in West Chester has been helping people through the selling process for more than 25 years. She'll let us in on how to get the most for your home. Maureen will give an update on the current real estate market and why now is a great time to sell.
Does downsizing have to be so stressful?
Megan Bond is the Founder and Senior Move Manager at Complete Transitions. She is a whiz at helping people conquer what seems like the unconquerable. Megan will discuss five of the biggest downsizing stressors and how to solve them.
Join us for a special presentation and lunch.
TUESDAY, MARCH 15 | 11 AM
Fill out the form below to RSVP.
Echo Lake RSVP Form
* indicates a required field