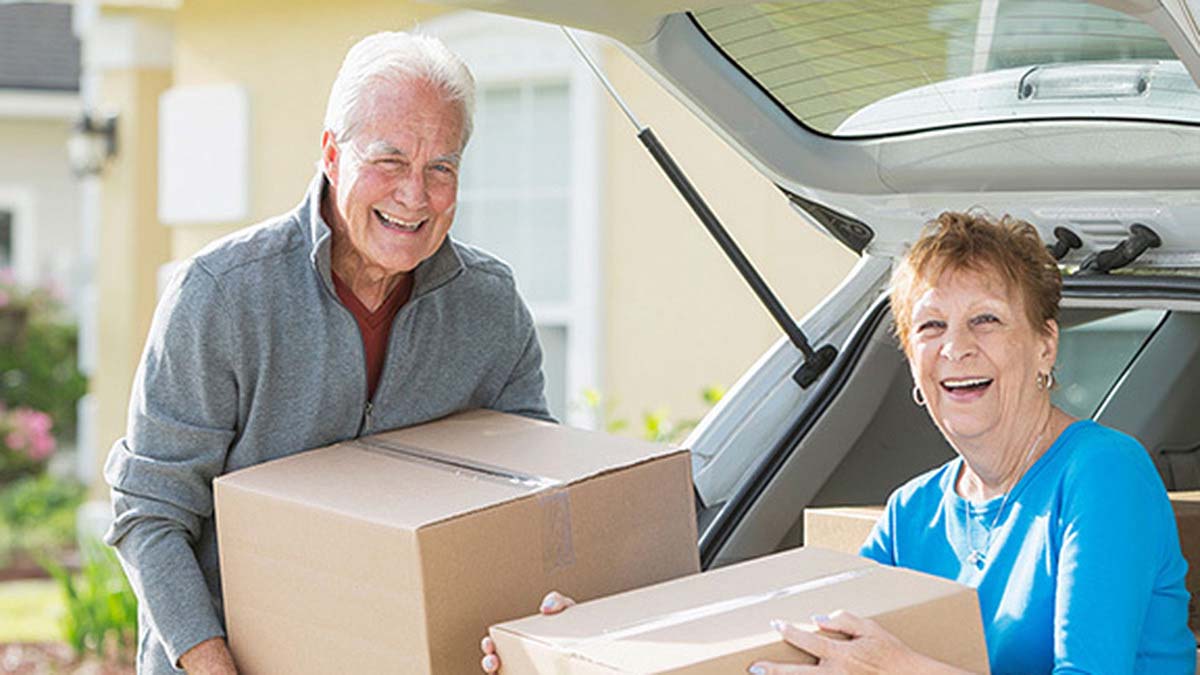 Downsize Your Life & Elevate Your Lifestyle This Spring
When many people think of downsizing, they think of getting rid of your trash, passing down your belongings and clearing your clutter so you can move to a retirement community. While this is partially true, it's not the whole truth. In fact, downsizing your life encompasses far more than that!"Downsizing often has a bad reputation," says Ovation at Riverwalk's Director of Community Relations, Daisy Newson. "Most people believe it's something that's done when health needs change, when they have too much stuff or when they are ready to move somewhere new. Although this can be the case, we find that often, there's far more to it than that," she says. "For us as well as our residents, downsizing means freeing yourself of the chains of house ownership, possessions that are meaningless to you and clutter that takes up space in your life that could be better spent on something else! Here, it's all about giving up the old and unwanted for the new and exciting possibilities, experiences and luxuries you should have complete access to when you enjoy Ovation at Riverwalk."
Elevate Your Lifestyle by Downsizing Your Life This Spring!
At Ovation at Riverwalk, we look at downsizing your life in a completely different light, and so do our residents! Here are just a few of the ways our residents have elevated their lifestyles by experiencing life at Ovation at Riverwalk.
Downsize your household hassles
Residents at Ovation at Riverwalk no longer have to think about housekeeping, maintenance or yardwork because we do it all for them. From shoveling and raking leaves to weeding and mowing to spring cleaning, decorating for holidays and more, residents can simply enjoy our lifestyle and festivities knowing they don't need to do a thing they don't want to!
Skip the spring cleaning and enjoy decorating your new home and space! Go shopping for new décor downtown, redefine what you want your home to look like. It's all fresh and new for you to enjoy.
Skip the need to travel to the gym
Our fitness center and wellness opportunities are endless. Take a class you've always wanted to try, work out with a personal trainer, learn about healthier eating habits with your friends. Even better, it's all included in your price.
Free yourself from your need-to-do list and exchange it for a want-to-learn list
There is so much to do each day that you shouldn't be bogged down with tasks you need to do. Instead, fill your day with social opportunities, learn new things from experts within our community, take a class or take up a new hobby. The choices are endless. Discover more about our luxury Active Adult Living and how we can provide you with the lifestyle you aspire to. Call 609-389-9566 for information today!
Uncover a New Era in Active Adult Living
Located in Plainsboro, near the campus of Penn Medicine Princeton Medical Center, Ovation at Riverwalk offers age-restricted living curated by you. As a rental community, active adults can enjoy a lifestyle of artful adventure free from the worries and stress of house ownership, allowing them to focus on living the life they want.Ovation is a community supporting the desires of today's active adults: sophisticated living featuring stunning interior designs; bright, open apartments; grand community spaces; expansive outdoor living; innovative culinary experiences; and a catalog of interesting programming that dares you to explore. Simply put, Ovation is a place you can live the sophisticated, high-end resort lifestyle you want, with the freedom to create a life as individual as you are.
Call for information at 609-389-9566 or visit our website.