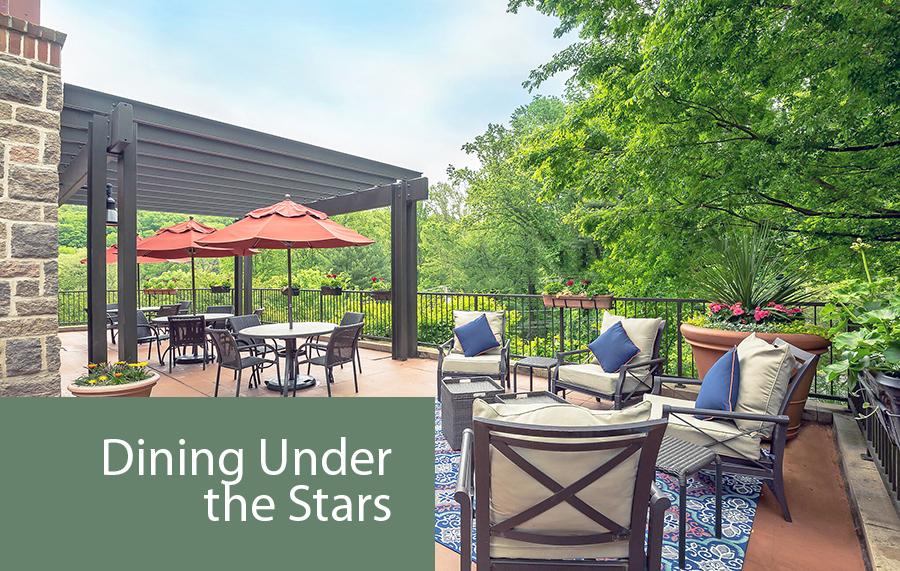 Dining Under the Stars
Join us for a delicious meal on our dining terrace. Get a taste of Plush Mills!
Wednesday, September 22nd | 7 PM
Rain date in case of inclement weather will be Thursday, September 23rd.
To RSVP, fill out the form below or call Lisa or Lindsay at (610) 690-1630.