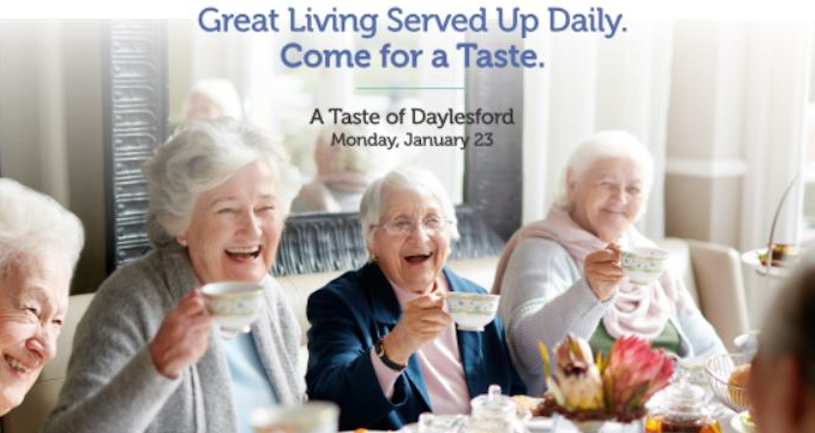 A Taste of Daylesford – January 23
Join us for a deliciously good time at our progressive tasting event. As you indulge in a variety of bite-sized savories and sweets, residents and staff will share information that will give you a taste of the incredible lifestyle waiting for you at Daylesford Crossing.
Taste the Possibilities
MONDAY, JANUARY 23 | 2 – 4PM
1450 Lancaster Avenue | Paoli, PA
Personal care at Daylesford Crossing includes everything you want: spacious apartments, an abundance of convenient services and amenities, assistance available 24/7, a robust social calendar. And nothing you don't: home maintenance and everyday chores like cooking, cleaning and yardwork.
It's a recipe for great living that includes the customized care and support you and your loved one need to remain as independent as possible for as long as possible, AND plenty of time to taste all the possibilities our exciting, engaging lifestyle offers.
Dining Room: learn about the many dining options we offer – something for all palates and special dietary needs!
Activities Studio: residents curate the activities they want. We simply provide the tools they need.
One-Bedroom: get a firsthand look at our spacious – and spectacular – personal care apartments.
Wellness Suite: our number one goal is to keep you healthy, strong and mobile. Hear how we do it.
* indicates a required field