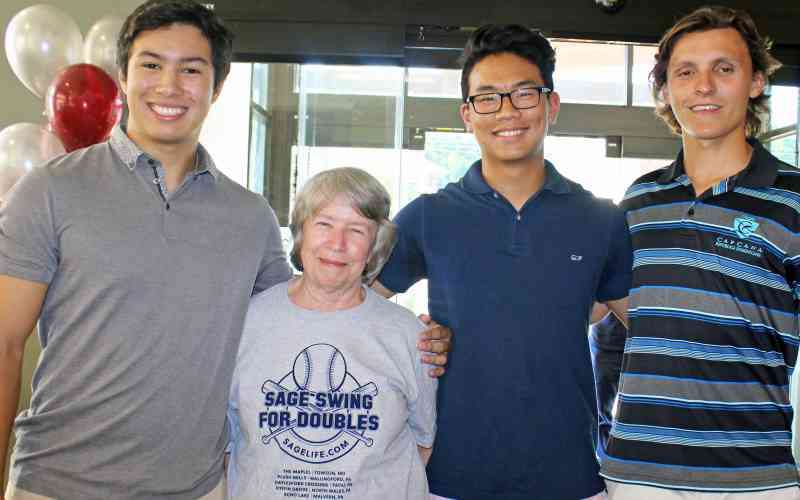 Daylesford Celebrates Conestoga High School Athletes
Daylesford Crossing played host to student athletes from the Conestoga High School Baseball and Softball programs at a special event celebrating the end of the seasons for the teams.
Coaches for both teams said a few words thanking the Daylesford Crossing community for supporting the athletes. Daylesford Residents visited Conestoga throughout the season to cheer on the Pioneers during games and practices.
"We love the relationship our team has with Daylesford Crossing," said Conestoga Baseball Coach Matt Diamond, "We always look forward to you coming out to games."
Daylesford Crossing awarded $20 for each double tallied by the softball and baseball teams during the varsity season.