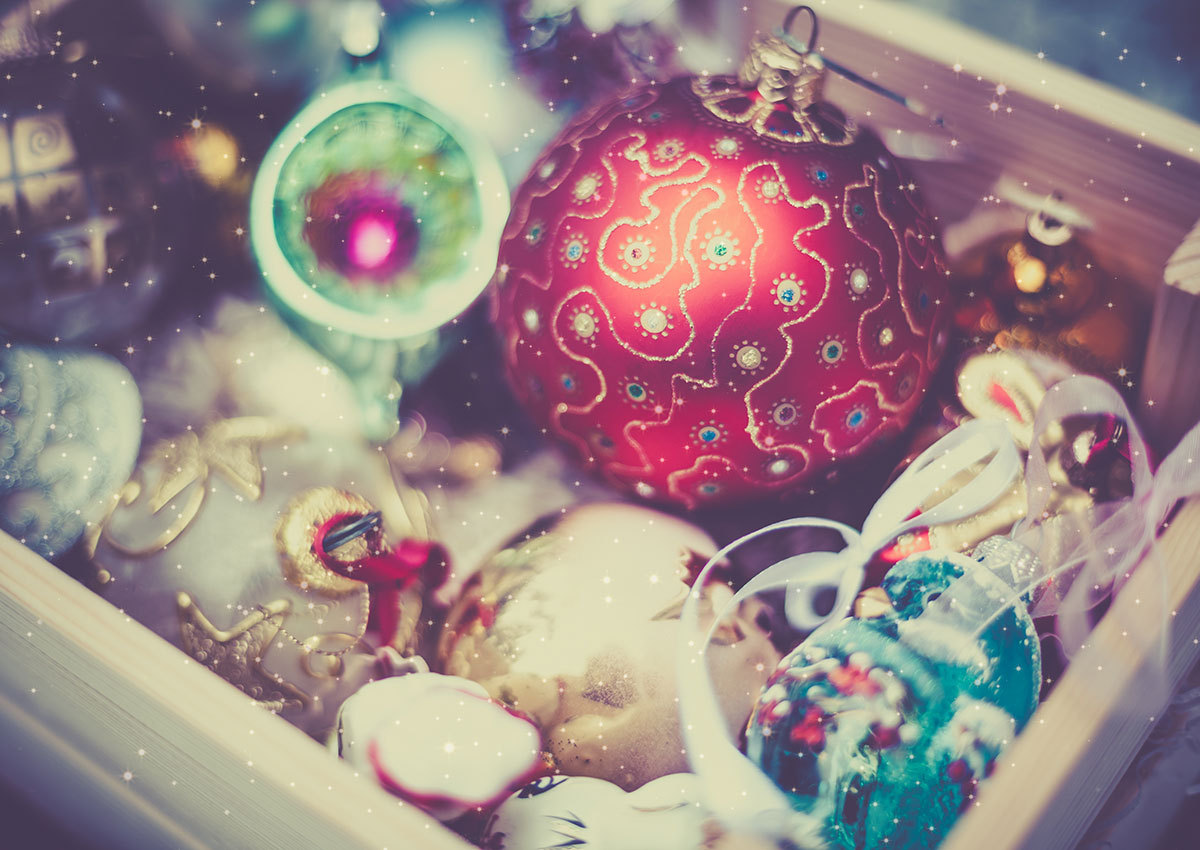 Creating and Maintaining New Holiday Traditions in Senior Living
Traditions are an important part of our holiday celebrations and something we look forward to year after year. When a matriarch or patriarch moves to senior living, some of those traditions may need to be rethought or reinvented – and that can be a good thing, says Beth Burns, Community Relations Associate at Artisan at Hudson. "Let's face it: traditions can be a lot of work," Beth says. "While we all love a big family meal with all the fixings, that same meal can cause a lot of stress and angst for the person who ends up hosting. A move to senior living is a great time for families to rethink what's been done over the years and reconfigure gatherings and celebrations to focus on what's really important – and get rid of all the extemporaneous stuff."
Moving to senior living often means downsizing, so one of the first things a family has to consider is where and how large family gatherings will be. This is an opportunity for older adults to "pass the baton" to the younger generation, says Beth. "More than likely, your children or their spouses have been wanting to take over the mantle of host and moving to senior living is an opportunity to hand that task off," she says. Or, conversely, if the big family gathering has been a source of stress instead of a source of joy, now is a good opportunity to rethink what gatherings look like. Most retirement living communities have large dining rooms and other community spaces where residents can host their friends and family and not take on the hassles of preparation and clean-up.
Of course, we can't gloss over the elephant in the room … COVID-19. Many families are having discussions about what a safe holiday season looks like, whether in-person or virtual. "It's essential to plan for ways to connect with our loved ones even if we can't all physically gather in the same room," says Beth. "The goal is for all of us to be together and celebrate safely. With precaution and planning, you and your loved ones can determine what traditions can continue and what steps you can take to make this holiday season happy.
Fortunately, there's no right or wrong way to celebrate the holidays. If you or your loved one are moving or have moved into senior living this year, here are some ways to transform the season into something very merry indeed, no matter how similar or different it may look.
1. Figure out what traditions can stay – and what can go.
In every family, there are certain holiday traditions that are non-negotiable. Maybe that's your annual cookie-baking weekend, or an evening drive to look at all the gorgeous lights and decorations. Talk to your family members to see what traditions are on their "must keep" list – you may be surprised at what they say. Whatever those very important traditions are, find ways to keep them in some way, shape or fashion. You may not be able to continue all of them this year, and that's okay.
At the same time, think about what you normally do during the holidays and determine what tasks, events or activities leave you feeling more humbug than ho-ho-ho. Guess what? Now's the time to say goodbye to those less-then-festive tasks so you can make way for new ones that better fit your new lifestyle.
What better way to get in the spirit of the season than attending a local holiday event? From the annual Nutcracker ballet to a holiday pops to school choirs, there's always something fun and festive going on. Your new senior living community may also have scheduled events that everyone can attend. Take a look at the schedule that's available in your area and plan for some fun events that can become new favorite traditions.
3. Come up with outside-the-box solutions.
What happens if no one in your family is able to host the holidays due to time, distance or other factors? Consider a change of venue! Renting a home for the holidays through Airbnb or Vrbo is an easy alternative. You can easily find a home that's large enough to accommodate your entire family, so you'll have 'all hands on deck' to help with holiday preparations and you'll have the benefits of a kitchen, laundry and other comforts to make the holidays as merry as can be. Bonus: the homes are often already decorated for the holidays – one less thing you have to do.
4. Rethink your gift-giving.
Have you and your family members been buying something for everyone each year? A move to senior living may be the perfect opportunity to change up that tradition. Yes, people love getting and giving gifts, but buying something for everyone can be stressful, time consuming and costly. This year consider changing it up by picking names out of a hat or choosing to only give gifts to kids under 18 or deciding together a charity to give to. Talk with your loved ones to determine what might work best for everyone involved.
5. Take advantage of community events.
Now that you or your senior loved one have moved to a new community, check out what sort of fun activities and events take place during the season – you may find that there are can't-miss things that will quickly become cherished holiday traditions. Whether that's a community-wide holiday party or special meals, volunteer opportunities, ornament making and so much more, this is a great chance for family members to be involved and help make new friends.
Whatever your holiday season looks like this year, remember what's important – being together with friends and family. "At the heart of it all, the holidays are a chance for us to gather with the people we love, celebrate being together and enjoying the little moments," says Beth. "The decorations, events and activities are just the trimmings. It's the memories we make that transform this season into something special. Be sure to enjoy every moment."
That's what the holidays and traditions are all about.