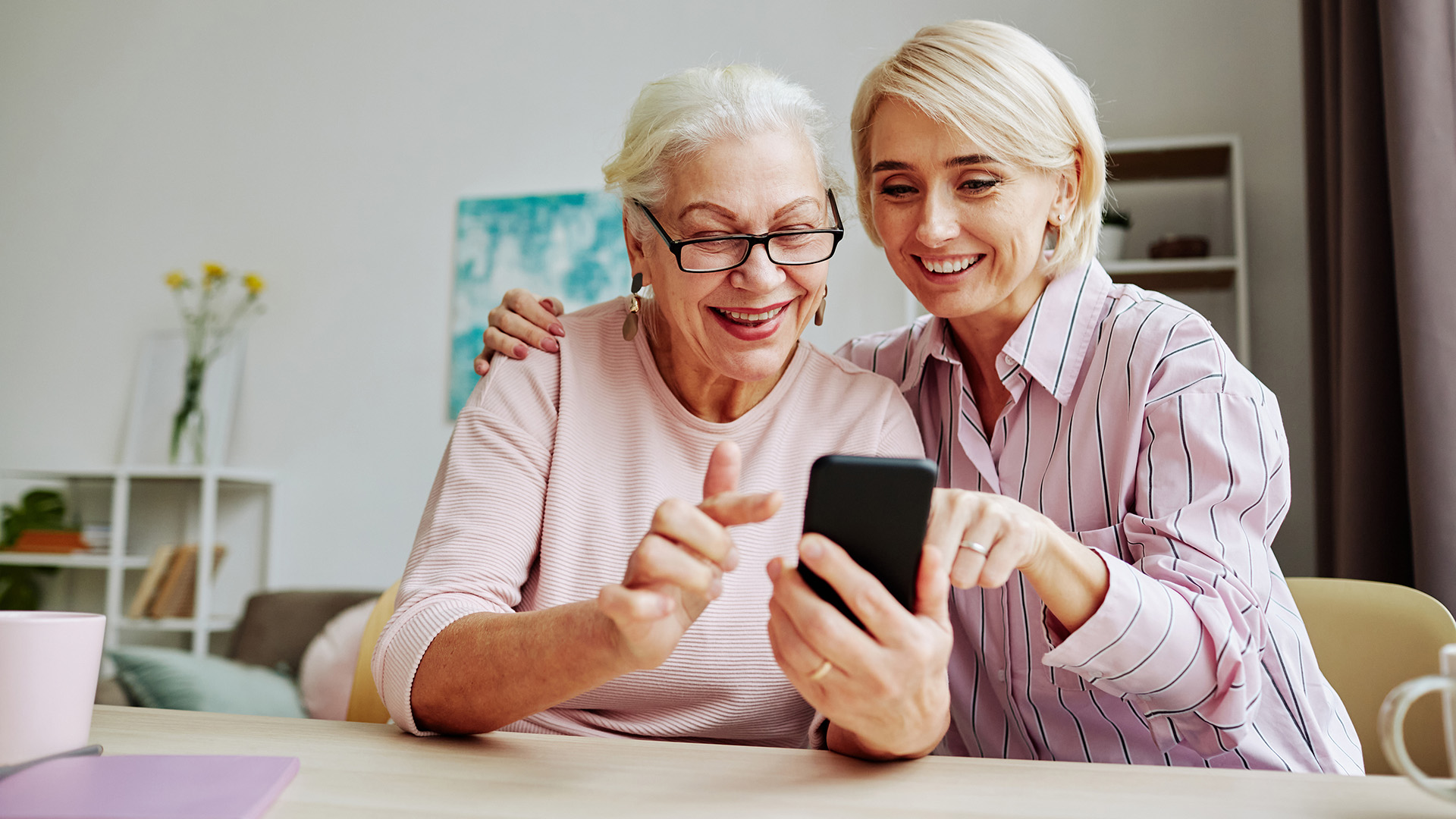 Moving Your Parents to Assisted Living: A Caregiver's Checklist
Before moving day, there are many practical things to consider, and moving your parents into assisted living is no exception. Even though moving elderly parents into assisted living can be challenging, there are ways to minimize stress while keeping the moving process on track.
Stay organized by using this moving to assisted living checklist to streamline and simplify your loved one's move.
Once living arrangements have been established and all the details are set, it's time to begin making phone calls:
Notify all necessary parties of your loved one's change of address (USPS, Social Security Administration, etc.).
Friends and family should be notified of your loved one's new address and contact information.
Utility and other service providers should be notified of impending disconnect.
If necessary, transfer prescriptions.
Make sure the community has received all the paperwork for the move.
In addition to identifying which furniture pieces will fit into the new space, planning for the layout may help to ease some of your loved one's anxieties.
The exact floor plan should be requested.
Find out which items and supplies the community is willing to provide.
Find out what items are prohibited in the community and what rules apply.
Lay out furniture and decorations.
At Artisan at Hudson, our assisted living apartments are spacious when compared to most assisted living floor plans. These open floor plans feature high ceilings, large windows, full kitchenette, walk-in closets, and easy-to-navigate bathrooms.
Downsizing can streamline a loved one's move, but knowing where to start can be challenging. Consider the following items or types of items to purge before your loved one's move:
Oversized and heavy furniture
Collectibles and knickknacks
Items that sit on the floor, like throw rugs or area rugs
Wheeled or armless chairs
Clothes that are rarely worn
Item duplicates
What to pack when moving your parents to Assisted Living
The best time to start packing is after you've completed the downsizing process and have a good idea of what your loved one would like to take with them.
As a general rule, it's best to pack items according to how frequently they are used.
As the move-in date approaches, your loved one can continue to live comfortably in their home while you continue to make progress on your plan to help them move to senior living.
Pack the following items early:
Documents related to legal and financial matters (these should be kept in a convenient location)
Keepsakes and photos
Accessories and clothing for the season
Hobby supplies
Books, movies and puzzles
Decorations, wall hangings, art
The following items should be packed the week before moving in:
Toiletries and personal items
Health and wellness products
Appliances and housewares
Furniture
Television and other electronics
What to do after moving your parents to Assisted Living
There are ways you can help your parents adjust and embrace the change long after they move into assisted living, but there's no doubt that moving them is an emotional process. Remember to:
Visit, send texts, send pictures, and make calls to stay in touch
Make arrangements for other family members to visit
Maintain a homey feeling in their new apartment by bringing personal items
As they adjust to this life change, please respect their personal space
Artisan at Hudson offers large assisted living floor plans with access to a full continuum of care. This begins with independent living and provides access to memory care services. Each level of care has its own specialized floor plans, thoughtfully designed for comfort.