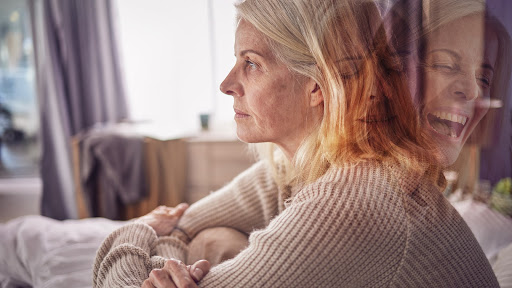 Experiencing Caregiver Burnout? Respite Care Can Help.
Caring for your loved one so they can continue living in their home is a selfless and compassionate decision. As a caregiver, you may feel that it's best for you to handle everything on your own, regardless of how it may affect your health and personal life. However, this can catch up with you over time and cause caregiver burnout.
If you've been feeling increased exhaustion, irritability, or stress levels lately, you may be experiencing burnout. It's important to understand that burnout is a spectrum. If you're experiencing light burnout but do nothing to fix the underlying cause, you may be on your way to severe burnout.
Take our caregiver burnout quiz to see where you fall and what you can do to reduce stress and reverse or avoid burnout.
What Is Caregiver Burnout?
Caregivers often get to this state because they are taking care of their loved ones on their own. This can include helping their loved one get dressed, bathe, eat, and run errands. Caregivers spend most of their time attending to their loved one's needs, but sometimes at their own expense.
As a caregiver, it's natural to want to always put your loved one first. However, when you set your needs aside, you're unable to relax, unwind, and recharge so you can be there for your loved one. This is what causes the feelings of exhaustion and burnout.
Caregiver Burnout Quiz
Answer the following questions with Yes or No. Keep track of your answers to see if you're experiencing caregiver burnout.
I've had trouble sleeping because of caregiving.
I feel like I'm not giving my loved one enough care, even though I'm trying my best.
I often feel overwhelmed and cannot concentrate.
I'm overeating or have lost my appetite.
I often feel tired or sick.
I feel alone and lack my family's support.
I feel irritated and easily angered.
I'm crying more often.
I feel resentment toward my loved one, and then guilt for feeling resentment.
I can't leave my loved one's side.
I have no time for myself or friends and family.
If you answered yes between one and three times, you may be feeling a little burned out. It's important to make time for yourself and pay attention to how you're feeling so the burnout doesn't progress.
Remember to take care of yourself. Stay hydrated, eat nutritious meals, and get plenty of sleep each night.
Know your limits. If you're feeling too stretched and that you need support make a note and seek solutions so you can implement them as quickly as possible.
Take breaks. Regular self-care days can reduce caregiver stress and energize you to feel focused and ready to care for your loved one.
Answering yes to four to seven questions means you're experiencing moderate burnout. The tolls of taking care of everything on your own have caught up with you, and you need a change. At this phase, it's important to do the following:
Seek professional help. This could be seeing a doctor about your lack of sleep or appetite issues.
Find an outlet. Caregiver support groups exist so you can vent your frustrations to people who understand your perspective.
Start asking for assistance. Delegating easy tasks to others to get them off your to-do list can be an incredible relief. Friends and family members can run errands for you or your loved one, like picking up groceries or prescriptions.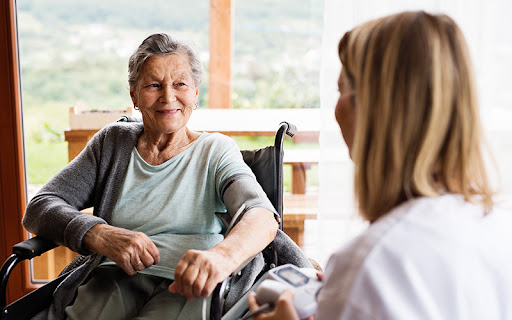 If you answered yes to eight questions or more, you're in severe burnout. Getting support as quickly as possible will help you start the recovery process. Not only will this help your well-being, but it's also in your loved one's best interests, because they cannot get the level of care they need when you're not able to provide it.
Get mental health support. Speaking with a counselor or therapist to talk about your issues and feelings and process them can help you offload the extra stress that you've been carrying by yourself.
Find care for your loved one. A reputable respite care program can provide your loved one with safe, attentive, and compassionate care while you get the rest you need.
Focus on your needs. Restoring your well-being after burnout can take time. Accept that healing is a process and won't happen overnight. That's why you found care for your loved one, so you have the space you need to heal.
As you're healing, you may also take a look at caregiving for your loved one. You may find that their needs have surpassed what you can provide. Remember, this isn't a reflection of your care, especially with progressive health conditions. If this is the case, seeking other options like assisted living may provide your loved one with the care they need.
Respite Care at Artisan at Hudson
Artisan at Hudson provides respite care services to provide a space where older adults can get the care they need as they recuperate after an injury, illness, or procedure. As a caregiver seeking care for your loved one, the respite program also offers a solution for your loved one to get the care they need while you recharge.
At Artisan at Hudson, your loved one will live in a private and furnished suite so they can be as comfortable as possible. The following services are available:
Around-the-clock on-site support from trained individuals
Occupational and physical therapy programs tailored to your loved one's individual needs
Transportation to doctor's appointments and other important errands
A delicious culinary experience with three fresh and nutritious meals prepared each day
Fun and engaging community activities so your loved one will enjoy every minute of their time in our community
Artisan at Hudson will do everything possible for your loved one's health and well-being during their stay. You will have peace of mind that they're safe and well cared for, so you can focus on your own restorative process.
Get Caregiver Burnout Relief
If you're experiencing caregiver burnout, Artisan at Hudson can help. Contact us today at (978) 254-7483 and schedule a respite care stay for your loved one.