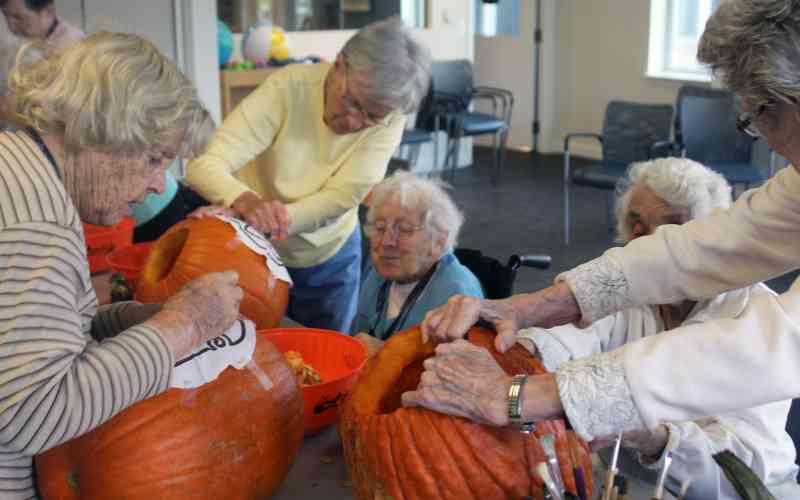 Awesome Autumn Album
We had a pumpkin-focused fall…pumpkin picking, pumpkin painting, pumpkin carving, and even a giant pumpkin puzzle. Our artistic creations set the mood in the theater as we watched a seasonal favorite, Hocus Pocus.
We walked a 5K and a 5k plus some!
We had great fun creating Daylesford Dan, who was joined this year by Daylesford Diane!
Eat, Drink, and be Scary. Those were the instructions for our Halloween Party; costume contest, spooky appetizers, Milky Way Martinis, and Stu the Dee Jay spinning our favorite tunes as we spun on the dance floor.