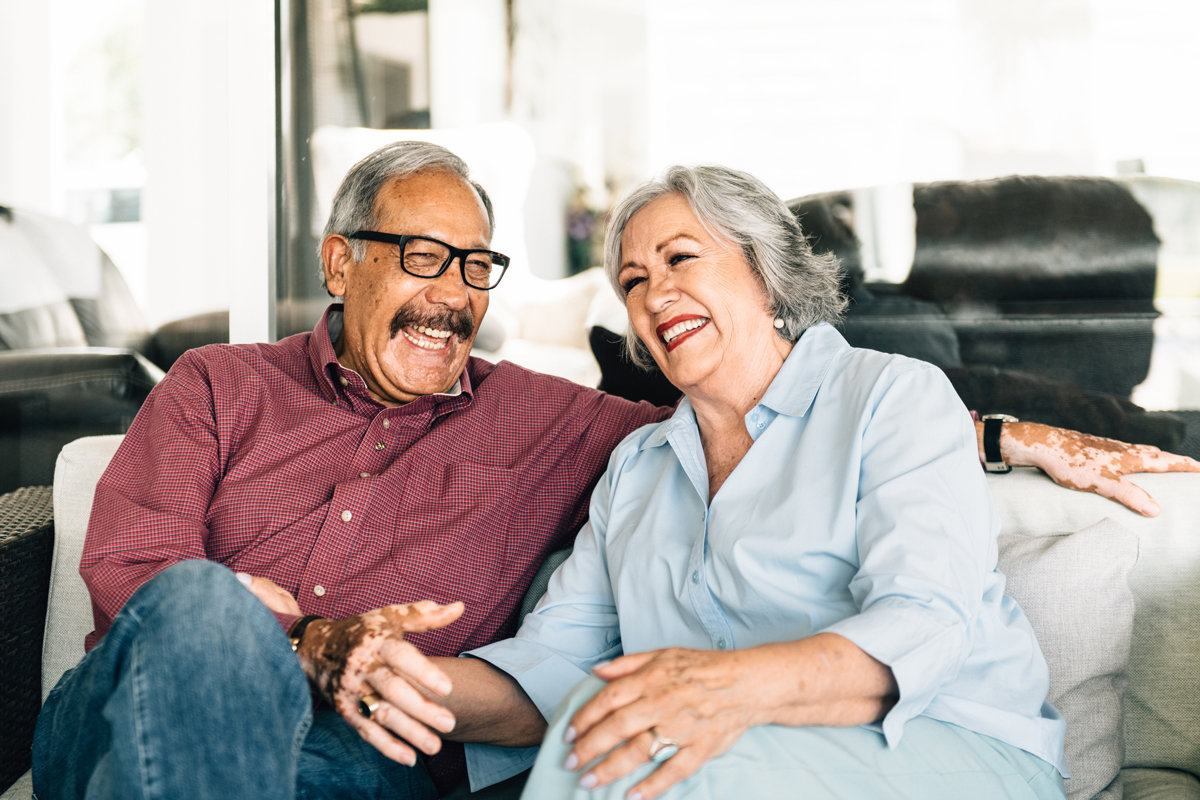 Why Assisted Living is Great for Senior Couples
Is it possible for one spouse to live in assisted living with another?
There are many benefits to assisted living for couples, even when the situation and individual care needs differ for each partner. The good news is that couples with varying care needs can find personalized assisted living options at a rental senior living community like Artisan at Hudson.
Read on to learn more about some of the benefits for couples in assisted living.
When a senior couple is faced with a change to one or both partner's ability to easily or safely live independently, they may not know where to turn regarding their health or care. To get support with the activities of daily living (ADLs), choosing an assisted living community is a smart solution.
Common scenarios include:
One spouse needs care, while the other is fully independent.
Both spouses need similar levels of assistance.
Each spouse needs a different level of assistance.
In every scenario, an assisted living community like Artisan at Hudson is perfect for senior couples.
Further, when a couple moves into an assisted living community, they will share new social experiences, deepening their connection. These communities can accommodate couples with different care needs, allowing them to live their best lives.
In assisted living, seniors can age in place safely. The community will provide help with dressing, bathing, grooming and medication management, as well as other necessities. With those activities of daily living covered, degrees of independence are rediscovered. And life becomes more stable and fulfilling.
Restore the Marriage. Providing care for a husband or wife is one of the most loving acts a senior couple can go through. But it can strain a relationship that has been built and fine-tuned over decades. An assisted living community puts the care in the professionals' hands, reestablishing the marriage to that of a loving couple, not caregiver and care recipient.
Having both spouses in one community has the obvious advantage of keeping couples together. Consider the alternative: one partner lives at home, the other at a community. To see each other, one partner will have to drive or find a ride. And visiting time will be limited.
With both partners in the same community, you're never far apart and can spend as much time together as you like.
Financial Benefits. When moving to an assisted living community with their spouses, couples eliminate mortgage payments, property taxes and the endless maintenance costs of homeownership. In addition to the care that's provided, so much is included in the community experience, many couples are surprised at the value of choosing community living.
Communities often include life-enhancing amenities like a fitness center, clubs and wellness programming. Assisted living residents will receive three meals per day, housekeeping, and 24-hour emergency assistance.
In fact, so much is included in the community experience in addition to care, many couples are surprised at the value of choosing community living.
Care Right There. In scenario #1 above, one half of the couple is independent. Of course, situations evolve. If independence wanes, that partner is already in the right place, with care available onsite at the same community as their spouse. No moving, no distress.