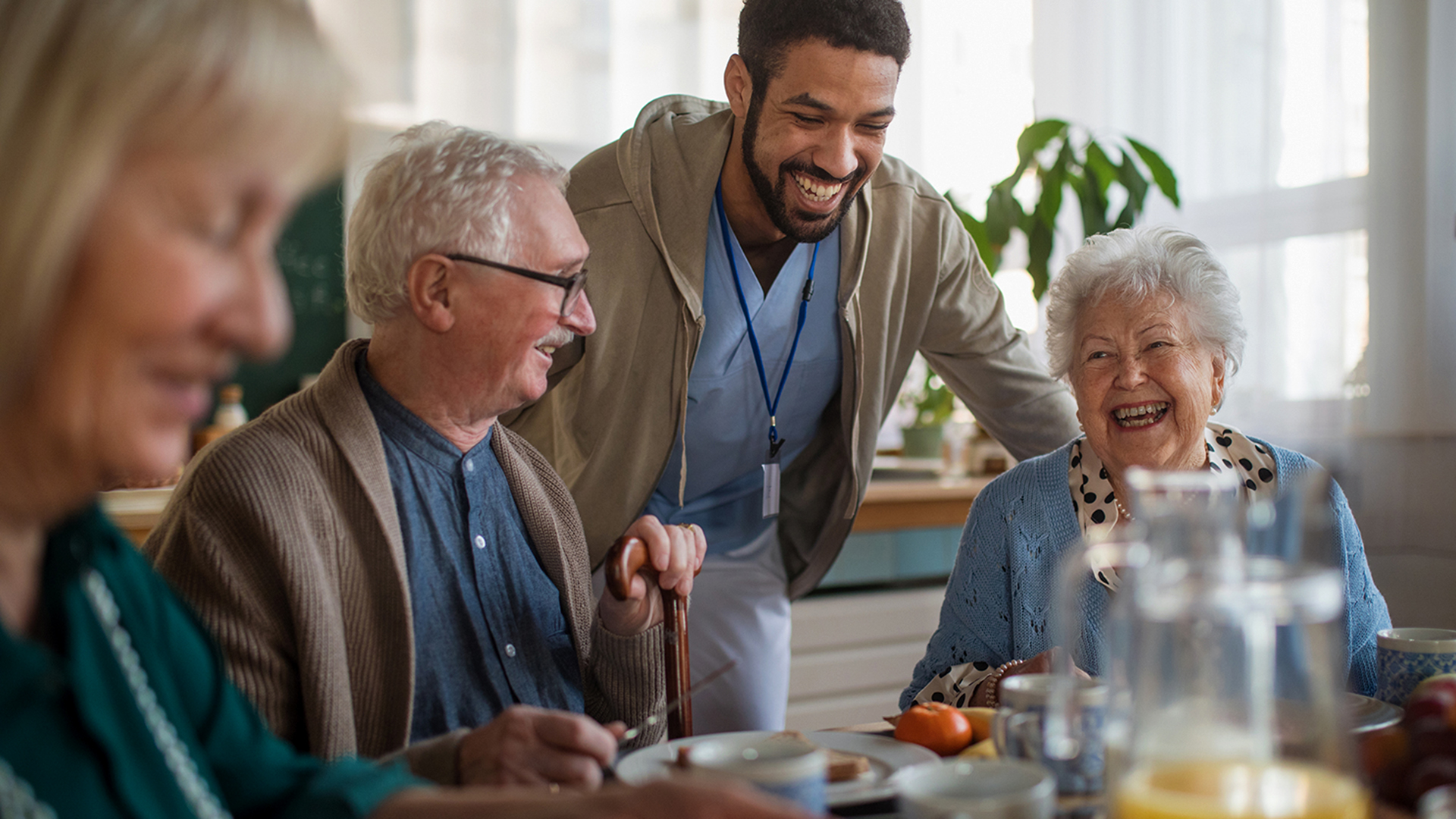 How Assisted Living Helps Your Parent with Daily Activities
Maintaining independence is important for older adults. It allows them to feel in control of their lives and in turn, promotes physical and cognitive well-being. Unfortunately, the aging process doesn't always present individuals with the opportunity to remain as active as they once were.
Are you starting to notice older family members, especially your parents, struggle with everyday activities? This is never easy for adult children to experience, but there are ways to get through daily challenges together.
The perfect solution is assisted living. This level of senior care can help your parent feel independent while providing just the right amount of support to help them get through each day. It's a win-win situation. Your parent will receive the assistance they need to live a comfortable, dignified lifestyle, and you'll feel at ease knowing they're safe.
Learn more about assisted living and how our senior living community can help your loved ones age in place.
It's just as it sounds. Assisted living residents receive personalized care and assistance with activities of daily living (ADLs) in a homelike setting. ADLs refer to common, daily activities in one's personal routine. Examples include:
Bathing
Dressing
Eating
Grooming
Toileting
Oral hygiene
Mobility
Medication management
Assisted living communities offer support through many other services as well, like housekeeping, dining, laundry, scheduled transportation, and engaging social and wellness activities.
At Artisan at Hudson, we encourage assisted living residents to live life on their own terms. Just because they need additional care doesn't mean they shouldn't be able to enjoy each day. Residents here feel secure knowing that when they need support, a smiling face will be there to help them. And – if your parent ever displays signs of needing memory care – they'll be able to transition to that level of care seamlessly.
If you're unsure about whether your parent could benefit from assisted living, look for the following changes in their physical appearance, behavior, and cognitive abilities.
Loss of balance
Drastic weight loss or gain
Shortness of breath
Forgetfulness
Low energy
Slow movements
Difficulty getting up from a chair
Noticeably poor hygiene
Dirty home
Confusion
Specific services will differ across senior living communities, but one aspect of assisted living that remains constant is support with ADLs. Here are five ways in which assisted living makes daily life easier, especially for residents living at Artisan at Hudson.
True worry-free living.
We take care of everything for residents so they don't have to be burdened with responsibility. Your parent can say goodbye to household chores and home maintenance and instead focus on living a satisfying lifestyle.
On-site physical therapy.
Assisted living residents at Artisan benefit from our on-site therapy services, Move for Life, in addition to assistance with ADLs. This offering allows residents to focus on improving their mobility, balance, and hand-eye coordination among other goals. Learn even more about why physical therapy is beneficial to assisted living residents.
Safe, ADA-compliant residences.
Our spacious and luxurious studio, one-bedroom and two-bedroom assisted living apartments make it easy for residents to get around and receive care within the comfort of their new home. All apartments come with a convenient kitchenette and roll-in shower for utmost safety.
A lifestyle focused on holistic wellness.
At Artisan, residents in every level of living benefit from our unique MOSAIC lifestyle. This is a philosophy that focuses on six different aspects of living to enrich everyday life. For those residents in assisted living, MOSAIC inspires a renewed sense of purpose and excitement each day. Feeling inspired helps create a brighter outlook on life, even in the moments when assistance is required.
Convenient services and amenities.
When everyday life is filled with a wide array of services and amenities, the simple things in life become even simpler. We provide:
24/7 concierge, security, and maintenance
Multiple dining options with meals prepared by a gourmet chef
Weekly housekeeping, complete with bed linen changes
A well-equipped fitness center
Advanced technology and powerful connectivity
Personal and scheduled local transportation
Coordinated concerts, movies, games, lectures, celebrations, and more enriching opportunities
Find support for the whole family in Hudson, MA.
Artisan at Hudson's assisted living community encourages residents to remain as independent as possible while providing every support service needed to live well. We believe in continued growth in mind, body and spirit throughout every stage of life, and through this belief, residents and their families feel a greater sense of joy and security. Learn more about assisted living at Artisan and our available assisted living floor plans today.