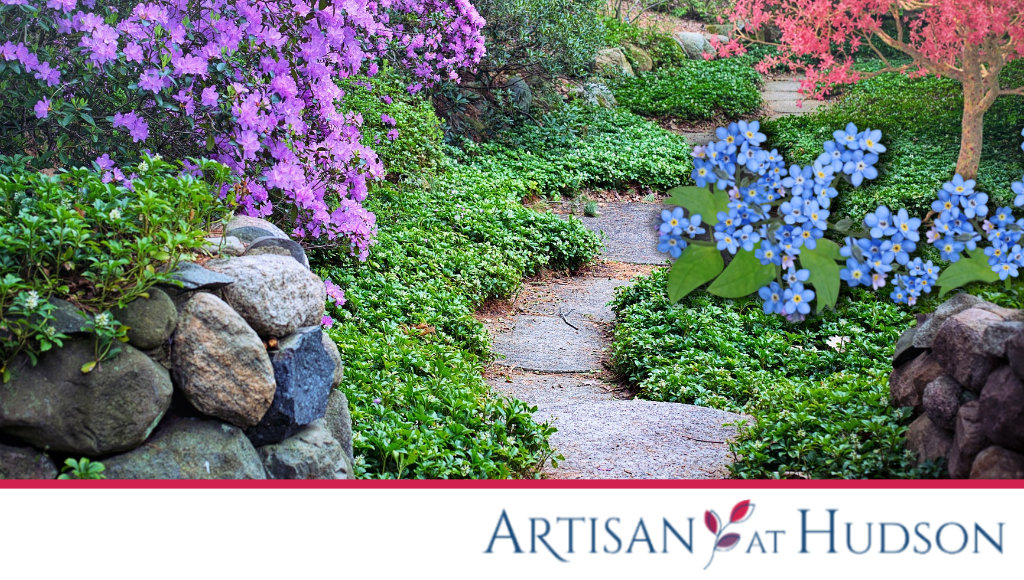 Artisan Walks to End Alzheimer's
The Artisan at Hudson Team adds their flower to the fight against Alzheimer's with its committment to participate in the 2023 Alzheimer's Association Walk to End Alzheimer's® in nearby Worcester, MA.
SageLife congratulates the Artisan team on this important initiative, including Charles James (Executive Director), Ashley Gaumond (Director of Sales & Marketing), Ruta Pai (Life Enrichment Director) and Kathleen Prior (Sales & Marketing Coordinator) — all of whom will stand tall in solidarity on October 1, 2023 as they join this event which is designed to raise much-needed awareness and funds for Alzheimer's care, support, and research.
If you or a loved one are struggling with a diagnosis of Alzheimer's (or other dementias), we can help. Our dedicated care staff and luxurious apartments welcome residents in both Assisted Living and Memory Care.