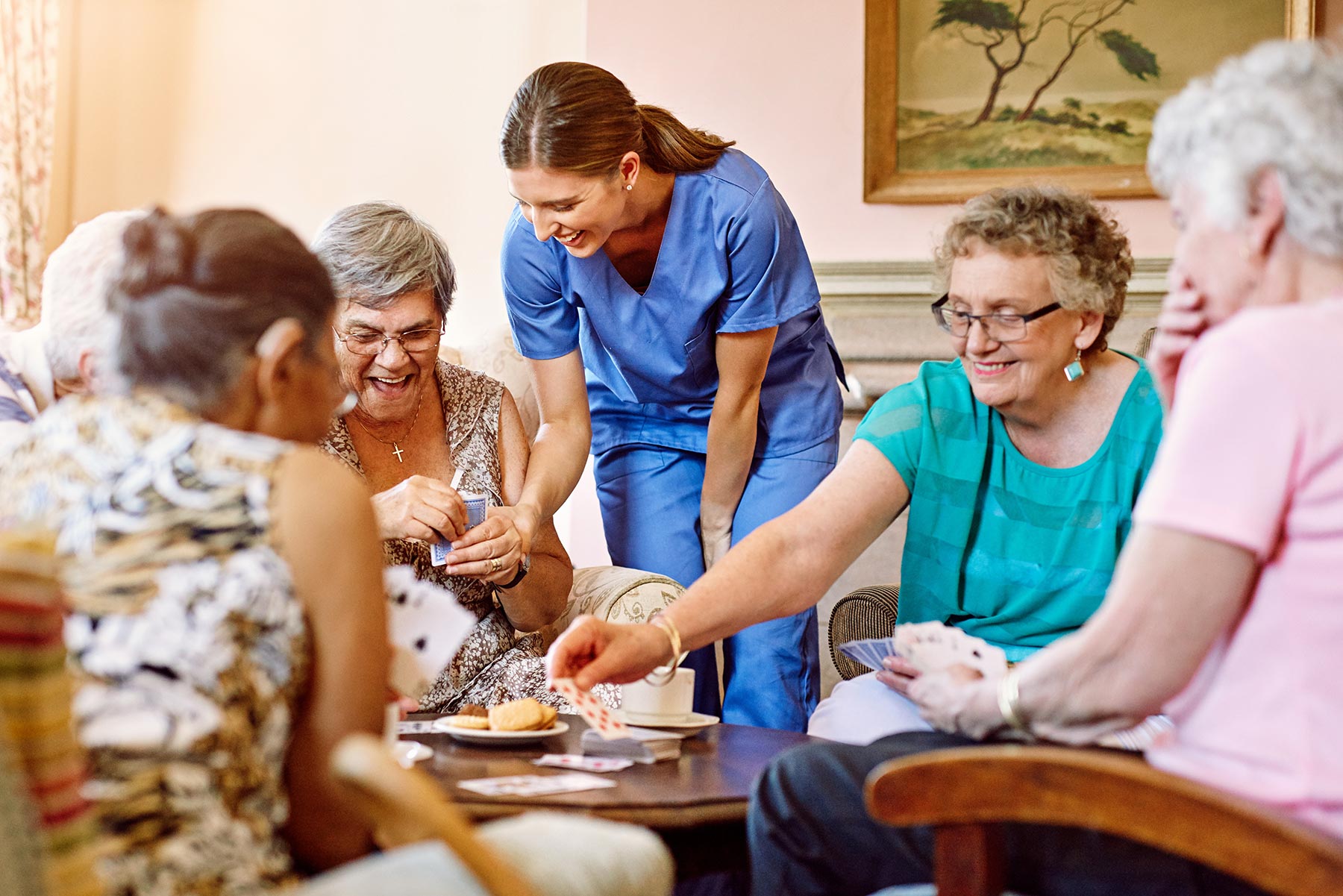 Top Things You Should Know About Assisted Living
Maybe you've noticed that your loved one has been slowing down and isn't able to do the things they normally enjoy doing. Perhaps they've mentioned being lonely or have commented about how hard taking care of the house is becoming. You may have even floated the idea of moving into senior living.
Moving into a senior living community, especially an assisted living residence, can cause some seniors (or adult children) to balk. There's a misconception this living option means the older adult is "giving up" or losing their independence. However, if a senior needs a little extra assistance to live safely, assisted living can help them live a happy, active life with enhanced independence.
Whether you're raising the subject for the first time or are already in planning mode, we've put together a guide of the top things you and your loved one should know about assisted living. Knowing the facts will help you and them make an informed decision about what's best for their wishes and desires.
Assisted living is a level of care provided by a senior living community. Unlike independent living, assisted living provides support services such as grooming, bathing, medication management, dressing and mobility assistance. Trained staff is available a week to respond quickly to any needs, scheduled or unscheduled.
Assisted living communities have a homelike environment with community areas for gathering, dining and entertaining. Residents live in their own apartment, allowing for privacy and autonomy. The focus is on providing assistance where necessary while allowing residents to spend their days as they please. At Artisan at Hudson, we support living life on your terms, with the ability to remain independent while benefiting from higher levels of care should you need them.
This level of care can be found in stand-alone assisted living communities, at a rental senior living option like Artisan, or as part of a Life Plan Community (also known as a continuing care retirement community), which also offers independent living and long-term care for skilled nursing, as well as memory care.
MYTH: "Assisted living" is a fancy name for "nursing home."
Truth: Assisted living facilities provide help with the activities of daily living. Unlike skilled nursing, which is for individuals who need treatment for serious chronic health issues that need skilled nursing care, assisted living residents may require supportive assistance on a regular basis.
MYTH: Moving to assisted living means losing your independence.
Truth: Assisted living is actually focused on providing residents with as much independence as possible. Residents are still able to do the things they enjoy – they just receive a little help as needed to help them do those things. Most assisted living residents are highly independent, coming and going as they wish and spending time with friends and family. In fact, many assisted living residents find they become even more independent after moving into a community, thanks to having assistance with the activities of daily living.
MYTH: Assisted living is very expensive.
Truth: Even if you remain in your own private home, you will more than likely need to make modifications to live safely, like hiring home care, remodeling bathrooms and widening doorways. By moving to a community, you end up paying one monthly fee for maintenance, repairs, most utilities, meals and trained care.
MYTH: I'll be bored if I move to assisted living.
Truth: Many seniors find they're more socially active than ever when they move into senior housing. Communities offer a variety of events, activities, groups and classes, making it easy to get as involved as you like. It's easy to meet new people who share your interests, and you can still do all the things out in the greater community you still love to do.
MYTH: I have to need a lot of help to move to assisted living.
Truth: Some assisted living residents do require a higher level of senior care, but others may only require a small amount of assistance. The choice to move into an assisted living community is a personal one, and there's no "right" or "wrong" time to make that choice. In fact, moving sooner rather than later can help provide the highest quality of life down the road.
While every community is unique and offers a specific culture that's attractive to a certain type of resident, there are some standard things assisted living provides. At Artisan at Hudson, we believe in the MOSAIC Lifestyle, a rich array of social, entertainment, continuing education, cultural programs and excellent services and amenities.
All-day restaurant-style dining with three chef-prepared meals a day
Scheduled car service and routine local transportation
Personal housekeeping, including laundry service, personal check-ins and a daily tidy-up
On-site porter service and maintenance
Personal care staff, accessible 24 hours a day
Individual emergency pendants and an emergency call system
On-campus healthcare and rehabilitation services
Physical and occupational therapists, speech therapists and general practitioners on-site
Here are some questions to ask to determine if your loved one could benefit from assisted living.
Does your loved one need additional assistance to live safely?
Are they becoming more socially isolated or lonely?
Are they having difficulty with things like managing medications or getting dressed?
Does your loved one have any chronic health issues?
Is their home set up for aging in place, or would it need expensive renovations?
Would you or they like the assurance of having help available 24/7?
Artisan at Hudson offers first-class senior care services in independent living, assisted living, and memory care. We offer a lifestyle focused on hospitality, exceptional amenities, and ultimate comfort for every taste and lifestyle. With a flexible rental agreement, Artisan at Hudson is the perfect place for Hudson area seniors to call home.
If you think your parents could benefit from expert support, contact us today to learn more about assisted living. Our supportive lifestyle is designed to help seniors maintain their independence and continue to live the life they love. Our goal is to provide what's needed to age well, all in one place.