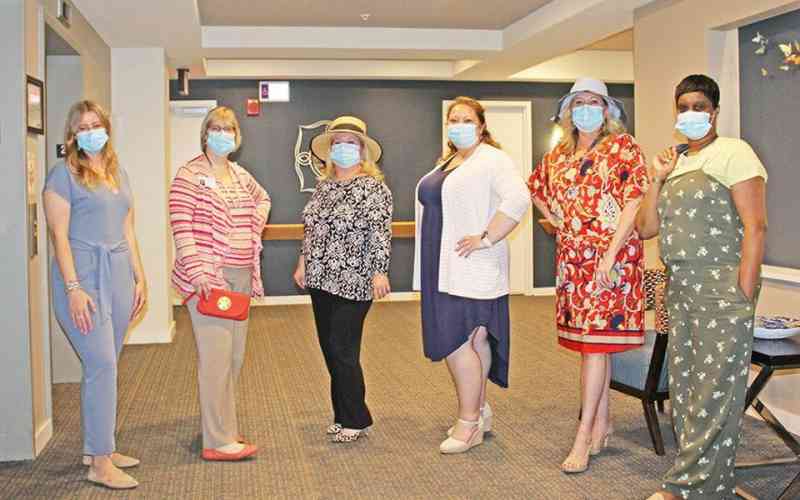 Adapt and Enjoy!
While the world 'hunkered down' for the second full month, life carried on at Daylesford Crossing in May.
We had fun with neighbors during doorway bingo, residents danced during an outdoor balcony concert, our Spring Fashion Show featured staff as models and the hallways as our runway, and we spaced out in the art studio for some painting.
"Adapt and enjoy" is our motto!
Balcony Concert
Painting Class